Hello there lovely readers!
Hope you're all having a not too blue Monday! After a few days in the capital city for my birthday, I found myself back in the office yesterday on a working Sunday (boo!) so remedied that with a much needed day off today as lets just say ones limbs may still be recovering haha! If you follow moi on social media you'll know that I visited Lady Dinahs Cat Emporium for high tea as part of the birthday celebrations & FYI cat lovers...definitely go! Such a cute gem of a place hidden away in Shoreditch, you will love it! Mumma bear is already begging I take her! :)
Now you can't go wrong with a perfect red polish can you? Like a lipstick, every girl should also have a signature red polish in her collection & the polish I have to show you today is True Brit London's offering in the form of the elegant Rule Britannia* from the Essentials Collection.
With a polish named thus, I couldn't resist glamming it up with some serious bling! But first things first lets start with that divooone shade. FYI dolls...photographing red tones is an absolute pain in the caboose! However I did my bestest to capture it. Rule Britannia is a lovely vintage vibrant red which veers more towards the orange toned red family.
This was two coats applied & as always with True Brit London polishes the formula was faultless, so smooth to apply & dries to a lovely glossy finish. I've found that a lot of the True Brit London polishes are easily one coaters which is fab! However I'm a creature of habit & always go for my two!
Once dry I decided to dab on some gold glitter starting from the cuticles using a gold glitter Color Club polish before dragging down slightly to create a subtle gradient effect.
Now on to that pretty nail jewellery, its a bobby dazzler huh?! This pretty nail charm twas purchased from my fav nail art supply store Charlie's Nail Art & seemed quite fitting & the perfect accessory for my Rule Britannia manicure. The great thing about these lovely nail charms is that they can be re-used again!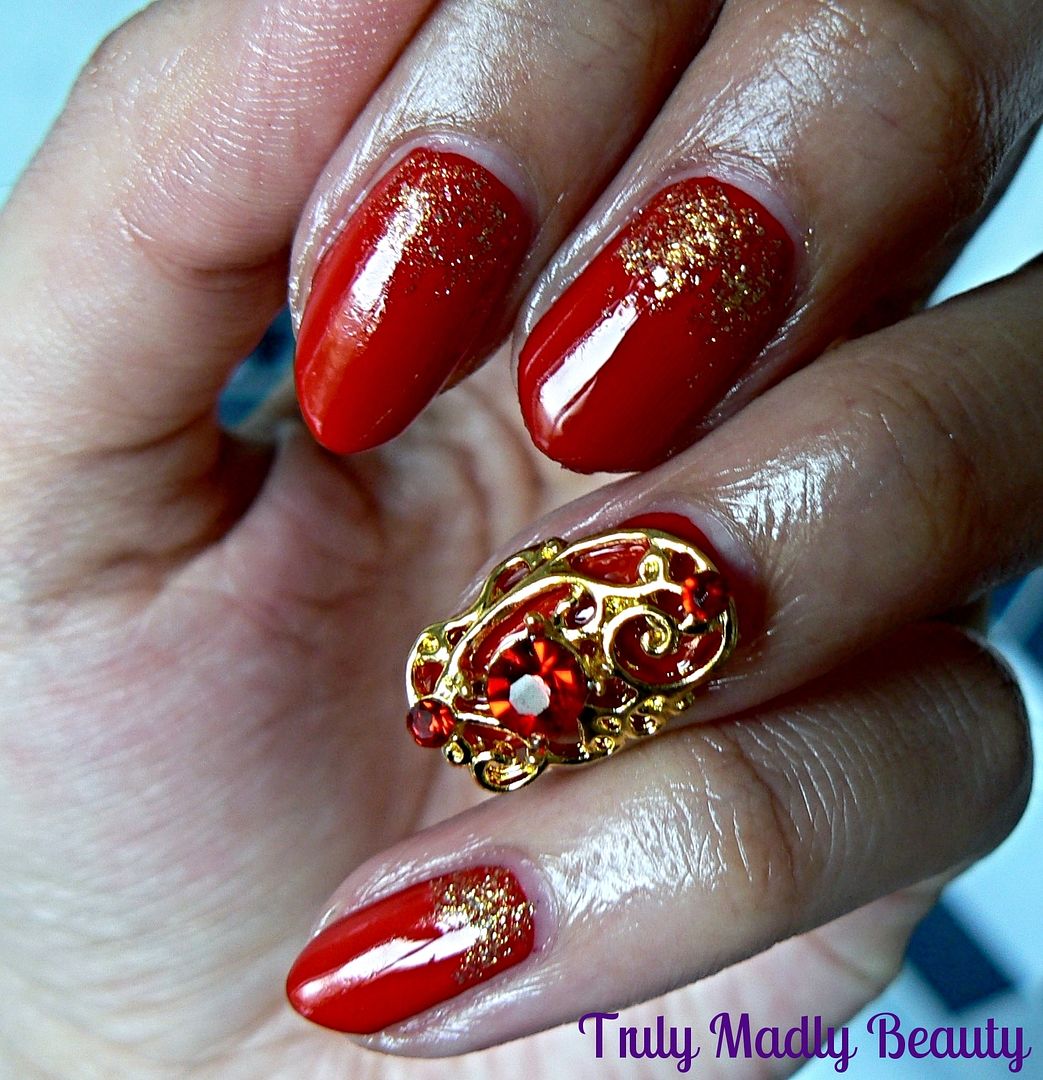 I applied the True Brit London Gloss topcoat to each nail as well as using it to help stick the nail charm on the nail, as its a lovely thick formula, the charm held strong for the whole duration I wore the mani.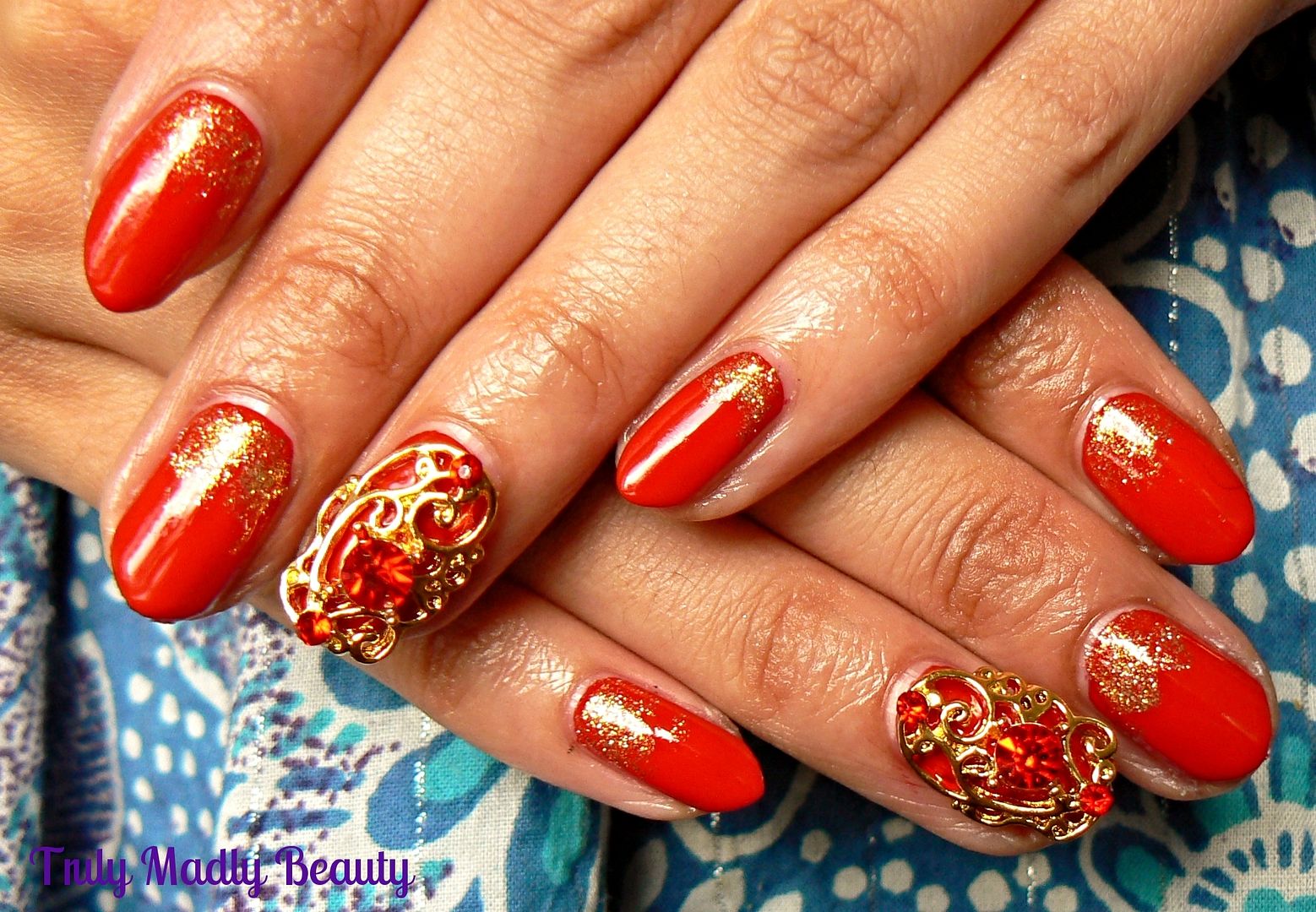 Thanks as always for reading lovelies! True Brit London polishes retail for £12.50 & can be found online. Don't forget you can also get 10% off your order using my special code TRULY10.
Lotsa love to ya!
Disclaimer - * products featured were sent to me for my consideration. I am not affiliated with the brand nor paid for this post, this review has been as always my 100% honest opinion! :)