Well helloooo there lovely readers!
Gosh it feels like I haven't blogged in yonks! Life has been all kinds of cray lately & time seems to be running away with it. Though I can't complain as its been a pretty good month. Last week saw yours truly partake in her first festival experience at the No Tomorrow Festival in Nottingham, which I'm happy to say was amazing! The weather was top too which made it all the better however the portaloo experience was every bit as traumatic as I've been told O_o That aside, I never considered myself a festival person at all but I am officially converted! Yesterday I finally got to experience a delightful afternoon tea at The Ritz with the mother ship. Being a huge afternoon tea fan, The Ritz is one I have always wanted to try & it was every bit as amazing as I'd been told! Naturally I got a bit snap happy on Instagram ;)
(Aysh_xox)
In-between festivals, London trips & hectic work life, maintaining a decent manicure can be a problem. I'm sure you know me well enough by now that I'm rarely without some sort of mani action going on the talons! Therefore I'm always keen on discovering quick mani solutions that require minimum effort & that is where these *ImPRESS Press-On artificial nails come in...
There are quite a few different artificial nail products available on the market nowadays however I can honestly say that these offerings from ImPRESS, which I have blogged about before are hands down my absolute favourite & I will tell you why!
Reason number one...I love how the size of the nails is not too long, perfect for everyday wear & carrying on with day to day tasks without any problems. Each pack contains 24 nails of different sizes which are easy to match up to your nail size. These latest ones also contain 6 accent nails to create a more interesting look to your finished mani! This design is Bells & Wishes.
Second reason why these are the bees knees...NO GLUE REQUIRED! Instead the *ImPRESS nails each come with a secure adhesive attached to each nail. You simply peel the backing off & press on to the nail bed for a few seconds...et voila! The adhesive is strong & I managed to get a full days wear without any odd nails pinging off (which has occurred in the past with other artificial nails that have been glued on!)
When it comes to removing the nails, this also couldn't be easier. Even though the adhesive is strong, when you wish to remove you simply peel off the nail, which come away super easily & because no glue is used, your nail bed is damage free. Happy days.
Final reasons why I simply love *ImPRESS press on nails...not only do they come in a wide range of fab colours & designs to choose from, but also of course there is the ace benefit of ZERO drying time. Just peel off, press on & go. Literally!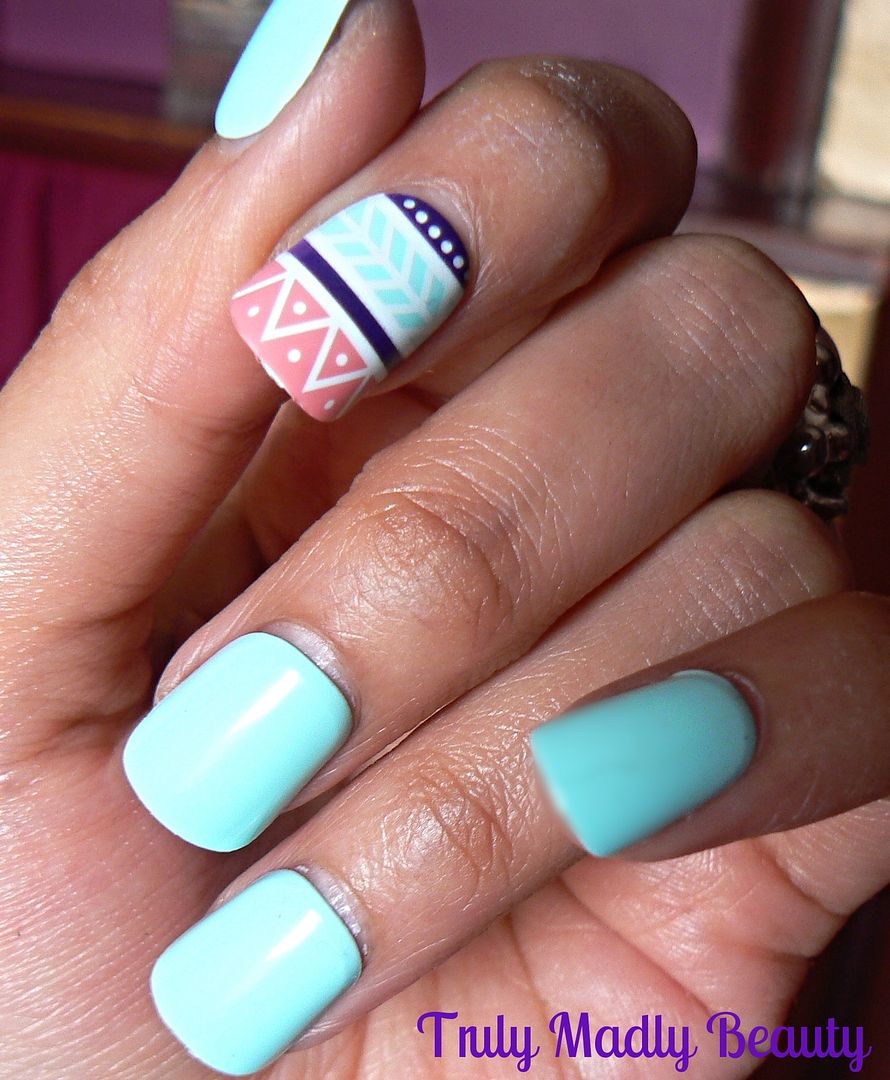 The *ImPRESS press on nails range retail from £7-£9 & can be found in most Boots & Superdrug's. These are so worth having on stand by, especially those with hectic lifestyles & require quick mani fixes, I will definitely be stocking up for sure.
Thanks as always for reading lovelies!
Disclaimer - * products featured were sent to me for my consideration. I am not affiliated with the brand nor paid for this post, this review has been as always my 100% honest opinion! :)