Greetings to you my lovely readers!
Here's a question for you, when it comes to your makeup style, do you seek inspiration from a particular era? Be it a modern day celebrity or an iconic beauty of the past, no doubt there have been many women whose unique styles have left a mark on the beauty world. Personally, when it comes to my go to makeup look there is one thing I am usually NEVER without...cat eye winged liner. A look that was very popular with the likes of Marilyn Monroe, Bridget Bardot, Sophia Loren & many other beautiful icons of the vintage film era.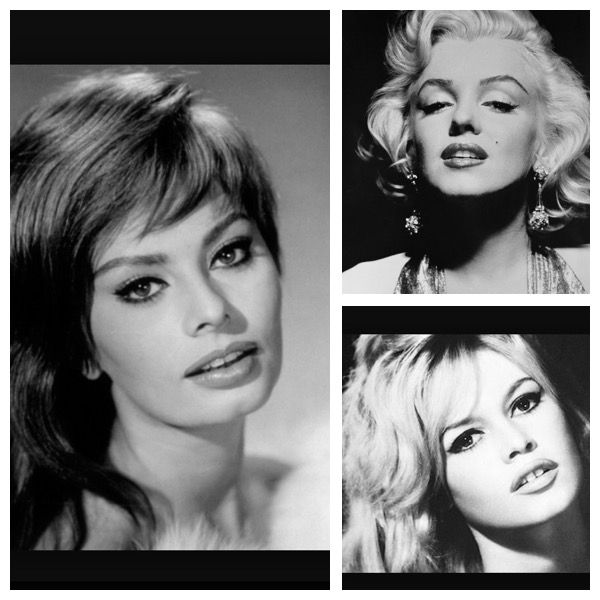 source: google images
Of course these ladies knew how to ROCK the red lip also, yet being slightly terrified of bright lips in general, I'm one of those that much prefers to focus on the eyes. Just the simple addition of a cat eye flick can transform your look, emphasizing & making the eyes stand out, a look that Bridget Bardot had down to perfection & one that I love to try to channel in my makeup.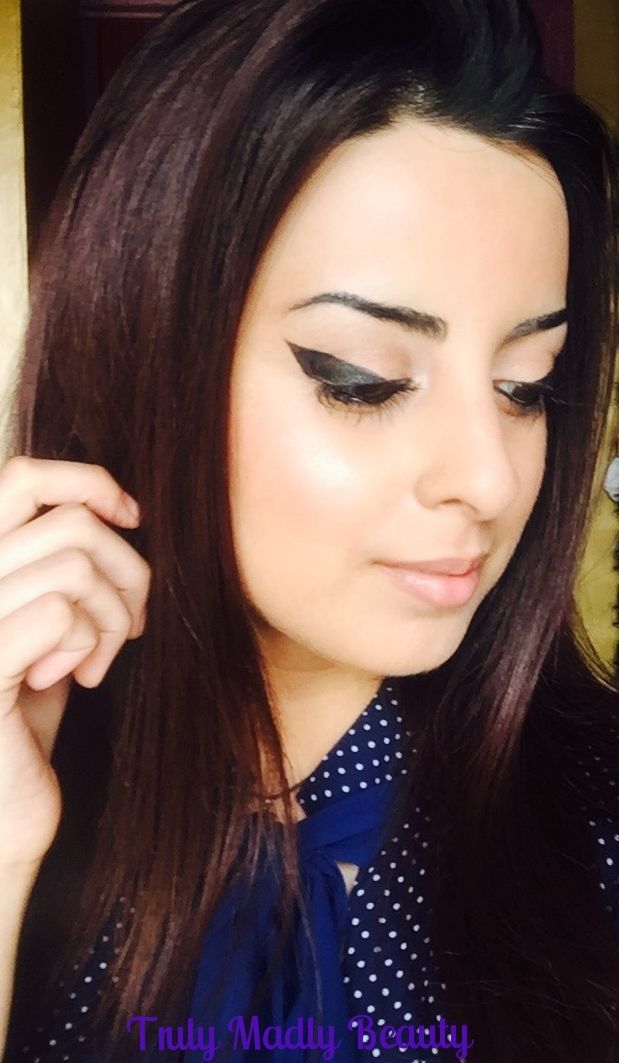 Recreating a look similar to that which these ladies rocked so fabulously back in the day doesn't have to be a difficult task either! As long as you have in your make up arsenal the core item which has come to be one of my holy grail beauty products...Felt Tip Eyeliner.
Being a complete eyeliner addict & having tried & tested literally ALL types of eyeliner out there, gel, liquid, pencil, you name it, I am always & forever returning to my beloved felt tip eyeliners.
I've found that not only are they effortless for creating the perfect cat eye wing shape, but the pen design gives you more control, perfect if your an eyeliner newbie & not confident with it. A couple of my favourites are by Bourjois and Make Up Revolutions. Not only are they pigmented but both have great longevity. However there are many great quality ones available including offerings from MAC, Urban Decay & YSL to name but a few! All these & more can be found online in the House of Fraser Makeup Department...a makeup addicts dream!
Everyone has their own way to create their cat eye wings that they are comfortable with, of course there are numerous tutorials on YouTube with detailed steps that are very helpful. I prefer to start on the outer corner & draw my wing first before going on to the lid, finishing about halfway.
If you're not sure which direction or how far out to take the eyeliner, a little helpful tip for creating the perfect angle for your wing; simply line up your pen at an an angle from the corner of your eye, going up to the end of your eyebrow, applying a dotted line if it helps & use this as your guide.
Once drawn, you can then go back & shape it up a bit more if you wish, curving the bottom edge, defining the point etc. You know how it is ladies with getting that perfect flick!
Once you're happy with the finished wing, you can keep it as it is for a simple low key look a'la Marilyn Monroe or you can go full on Sophia Loren & pile on more for that fully defined feline look. Just line the waterline with a gel eyeliner, my personal favourite being MAC Fluidline with its smooth formula & for added oomph factor, go in with pencil liner on top & smoke out on to the lower lid. Urban Decay 24/7 is one you can't go wrong with, super pigmented!
And there you have it! That's my simple way on how to channel the look of some of my favourite movie star divas of the vintage era. I hope you've enjoyed this wee post which I've also written as my entry for a wonderful competition that House of Fraser are running at the moment who are currently on the hunt for a Beauty Ambassador, details can all be found HERE if you're interested in applying too!
Thanks as always for reading lovelies, I would love to know who your beauty icon inspirations are!