Well hello there lovely readers!

Today I've a couple of long standing make up loves of mine to share with you lovelies from the brand Eye Lips and Face aka ELF, an online brand of interesting & even more appealing, budget beauty products. There is such an enormous range of products to try, some a bit hit & miss but along the way I've discovered a couple of pretty ace gems that I have repurchased many a time, solely these two...All Over Color Stick in Pink Lemonade & the ELF Facial Whips.
I was so happy to discover these little tubes of wonder that are the Facial Whips, which are basically cream highlighters that give the skin a most pretty glow.
I blogged about the Lilac Pearl shade which I do believe goes by the name of Lilac Petal now, yonks ago, which I absolutely love, mostly due to the fact that its a fab dupe for the much more expensive cream highlighter High Beam from Benefit. This shade Golden Peach, I love to use with my bronzers & peach blushers as it gives a beautiful & healthy holiday golden glow to the skin. And the price? £1.95..how can you not love these?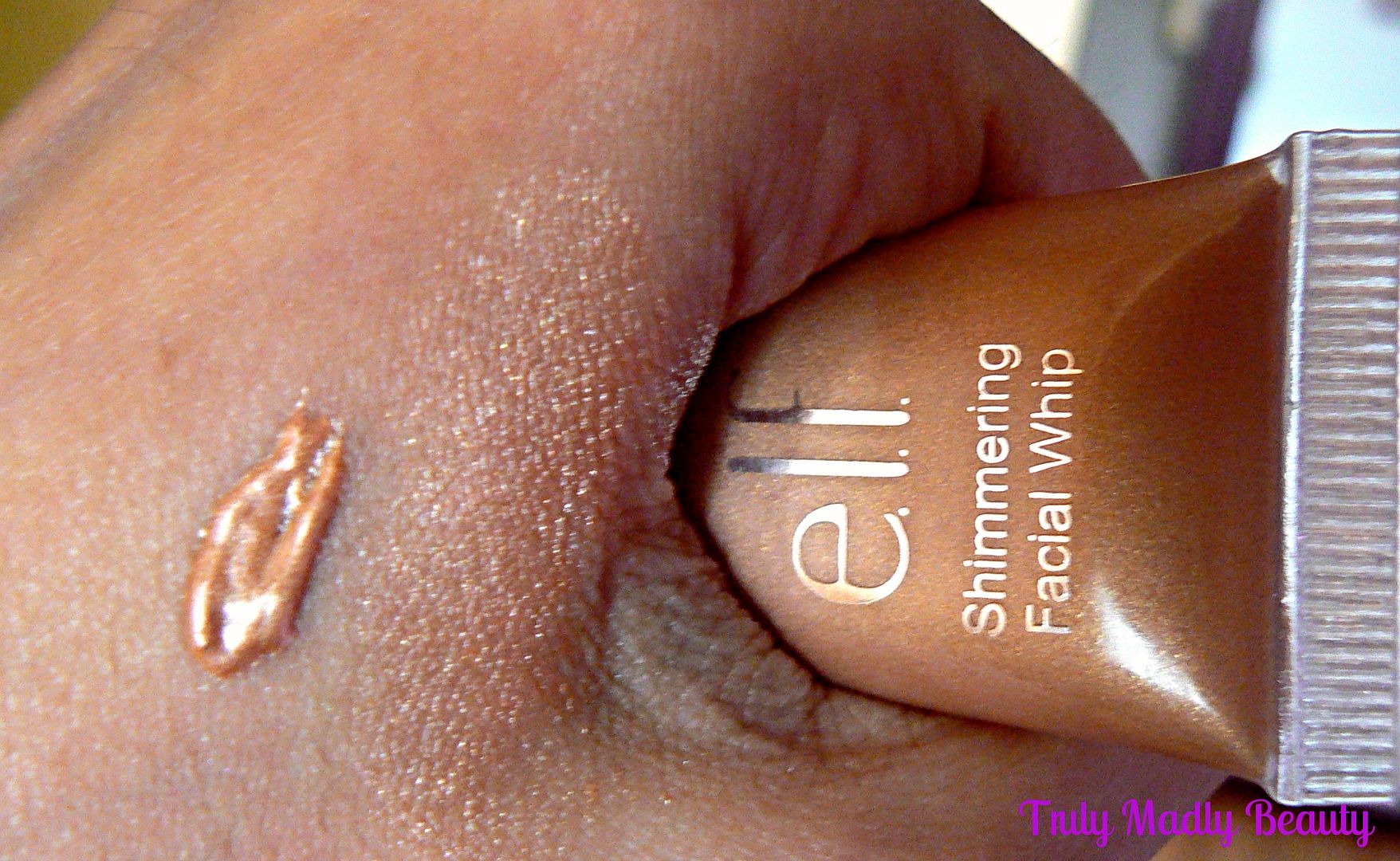 The All Over Color Stick in Pink Lemonade has been repurchased quite a few times now by moi, I absolutely love cream blushers, the lazy bum in me just loves how they are much easier to apply without the need of a brush! Pink Lemonade is a lovely pink shade with a delicate shimmer therefore works as both blusher & highlighter.
I love the compact twisty top design as well, I simply dot on the blusher on the apples of the cheeks so that I bear an uncanny resemblance to a cabbage patch kid, then using my fingers, blend out across the cheekbones. They do say that you can use the All Over Color Stick on the eyes & lips as well but I personally find it too drying so just stick to the cheek usage.
The All Over Color Stick also retails for the fab price of £1.95. Bargain city baby! Definitely worth a try, you really can't go wrong for that price. ELF products can be purchased online, however I have heard rumors that an ELF make up store might be happening soon?
Thanks as always for reading lovelies, have you tried any products from the ELF range?
Lotsa love to ya!