Hello there lovely readers!
Yesterday I headed to the capital for a friends birthday celebrations which included a most incredible Mad Hatters Tea Party at The Sanderson Hotel. You'll probably know by now that I ADORE going for afternoon tea, I also love all things Alice In Wonderland & having the two of those combined yesterday...amazing. From musical sugar boxes to intriguingly flavored teas (apple pie, strawberries & cream to name a few!) & of course not forgetting many delightful nom nom foodstuffs, everything about the experience was absolutely delightful, including the service & I definitely recommend you go!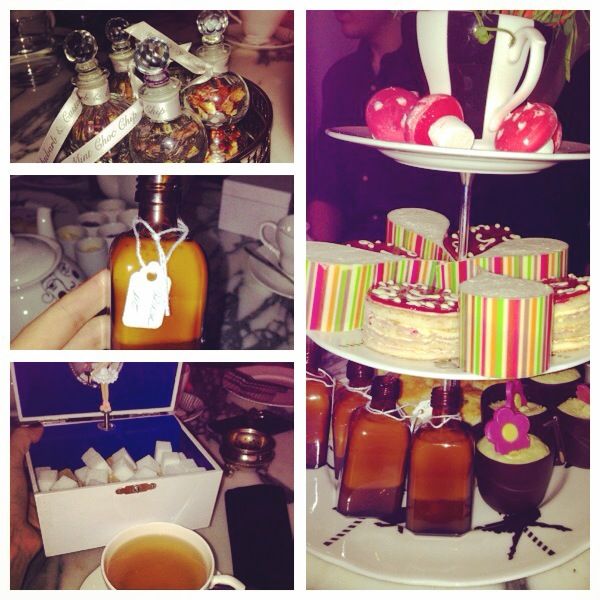 Today I have some quick nail art to share with you lovelies featuring another beauty from Models Own & sort of continuing with the 'tea' theme I guess with the gorgeous Green Tea!
Green Tea had been on my wish list for yonks & I finally nabbed it in that most glorious of events, the Models Own half price sale a while back (please do another one Models Own...pretty please).
I do love my greens (the shade that is...foods...not so much) & Green Tea is a lovely vibrant green that actually surprised me by drying to a matte finish.
Whilst the matte look is definitely interesting, I'm a glossy gal at heart so went in with a coat of topcoat for some shine!
For the nail art touch I went in with my Models Own nail art pen & just kinda decided to go with the flow with this tribal/aztec vibes design on the tips, I do that quite often with nail art, starting a random design with no clue whatsoever & just hope for the best! Haha! But I'm happy with how these came out!
Finishing off with another slick of topcoat for extra gloss & mani done :) Thanks for reading lovelies! Do you prefer mattes or glossies? Till next time!
Lotsa love to ya!