Hello there lovely readers!
Today I have a gem of a mascara to share with you pretties that has officially made it to number one favourite HG mascara status for moi, no mean feat let me tell you. Lately I've been mixing & matching, chopping & changing my mascaras, trying to maintain a bit of rotation so that they all get a bit o' loving, however despite that I've found myself reaching for this baby most often of late as dayaaam does it deliver! Mascara in question? Bourjois 1001 Cils!
I discovered Bourjois 1001 Cils when prowling through TK Maxx, one of my favourite hunting grounds & came across a little Bourjois set containing a shadow, polish & this here mascara. Now at first I'll admit I actually paid the mascara little mind as my focus was mostly on the polish *cue gasps of shock* but when I did finally get around to using it...holy Mary mother of god it was LOVE!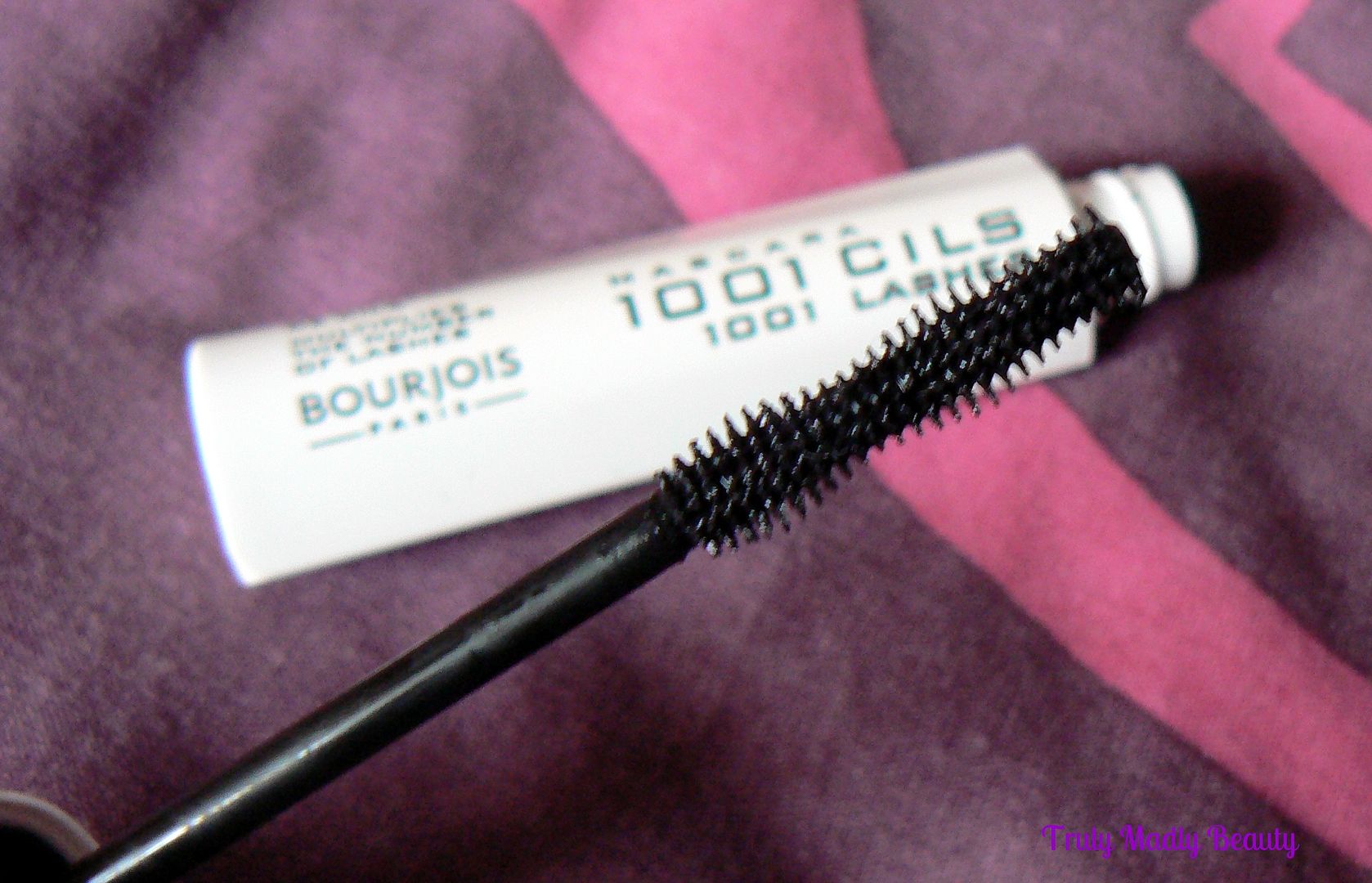 The wand with this mascara is a most funky twisted helix design which is actually quite nifty. Because of the shape, the wand really captures the lashes from the roots so well, lifting them up nicely whilst fanning them out without clumping. The formula of the mascara is also incredibly pigmented & so fantastically BLACK.
Here's a little, extremely blurry before pic, with my natural, mascara free lashes which have just been slightly curled with an eye lash curler...
And after applying two coats of the Bourjois 1001 Cils...
Did I mention how intensely black it is?! I mean I know my eyelashes are dark anyway but this mascara REALLY makes them stand out. So fantastic the formula you may even get away with just one coat but I'm a creature of habit! I also love how creamy it is so that my lashes don't feel dried out at all.
So yup, alotta love in the room for this here mascara. But one thing dear readers, if you do happen to pop along to your nearest Bourjois counter looking for it...you won't find it. Why? Because for some reason this fab mascara was discontinued! *baffled face* But fret not as now comes the good news, you can find Bourjois 1001 Cils on the Fragrance Direct website for a completely & utterly ridiculous price of...£2.99! Saving at least £6.00 from what the original RRP was. God bless you Fragrance Direct!
Thanks for reading dolls, have you tried this mascara? Any favourites at the mo?
Lotsa love to ya!