Hello there darling ones! Hows tricks? Tis been a while, but after a week of absolute insane craziness that has definitely given me a few more silver hairs, I've finally managed to grab some time out & get my blog on & pick up some hair dye. If you follow me on twitter you'll know that mumma bear & I trotted off to London this weekend for a Moroccan Hammam Spa day at Casa Spa on Edgware Road. Its something that we both have wanted to try for yonks & it most definitely is an experience! In between bouts of steam, vigorous rubbing, having cold water splashed at you (where you are encouraged to scream...I obliged happily) being lathered in a nourishing body & hair mask which is then washed off leaving your body feeling incredible, I can definitely say I'd never felt so squeaky clean! We were then treated to mint tea, fruit & sweets in the relaxation room which finished off the experience beautifully. Definitely recommend if you're after something a wee bit different!
Its been a while since I've done some nail art so for today here's some quirky & cute foxy nails with a little step by step tutorial on how you can create them too :)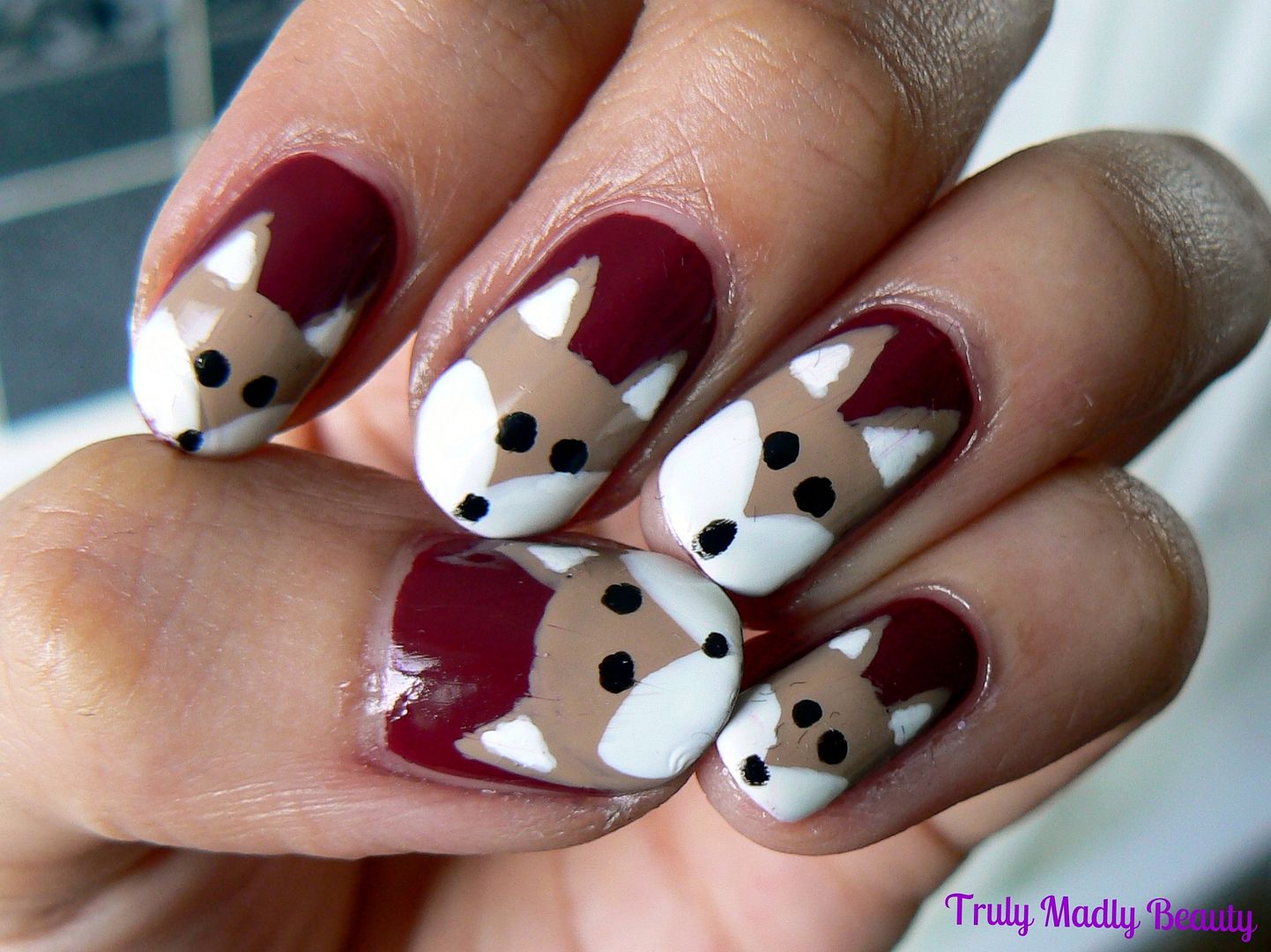 What do you think? I think I'd just watched Fantastic Mr Fox when I did these, haha! They're also super easy to do so just continue on reading lovelies & find out how to!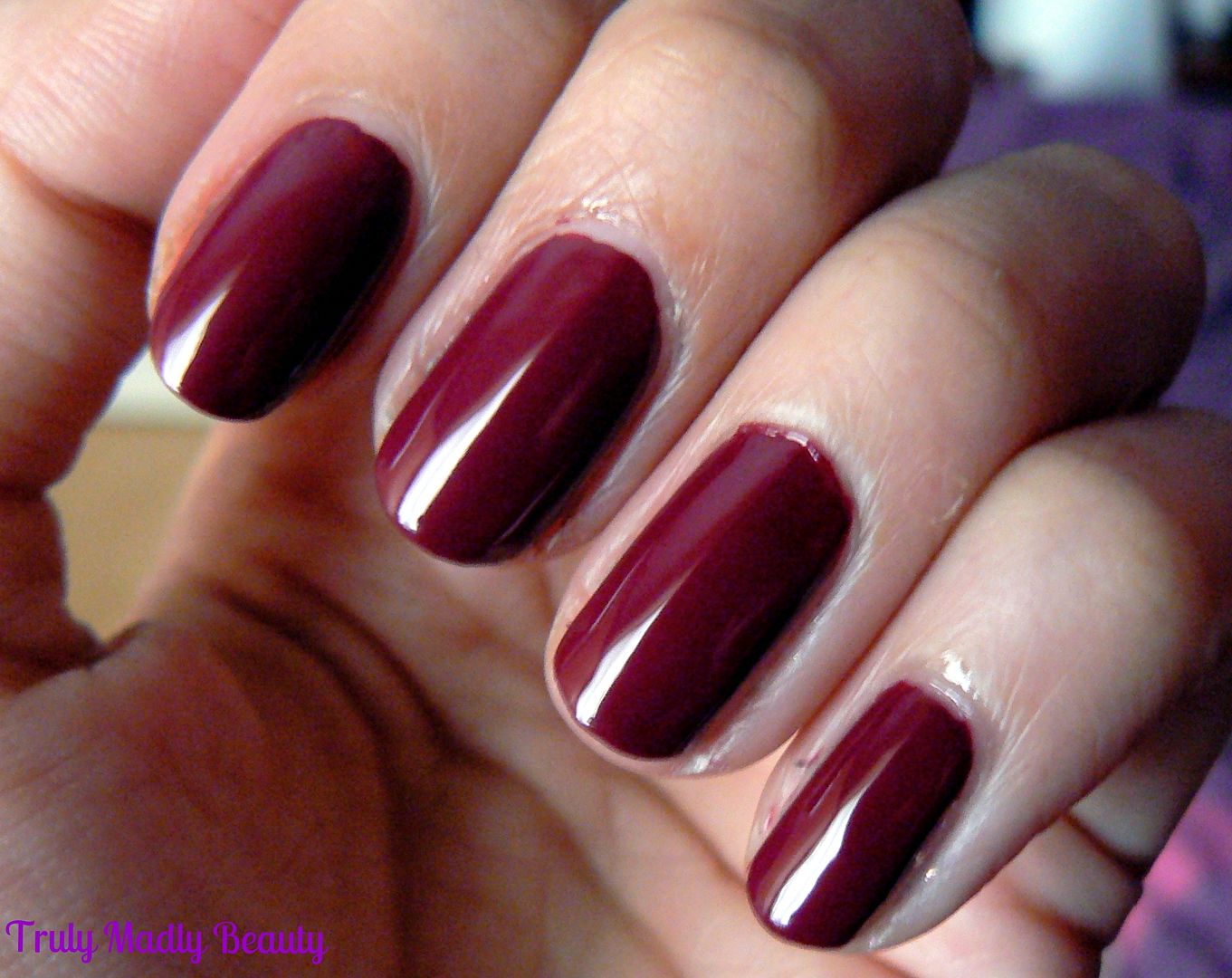 I started off with a base of Nails Inc Plum, a gorgeous rich burgundy red crème of which I applied two coats.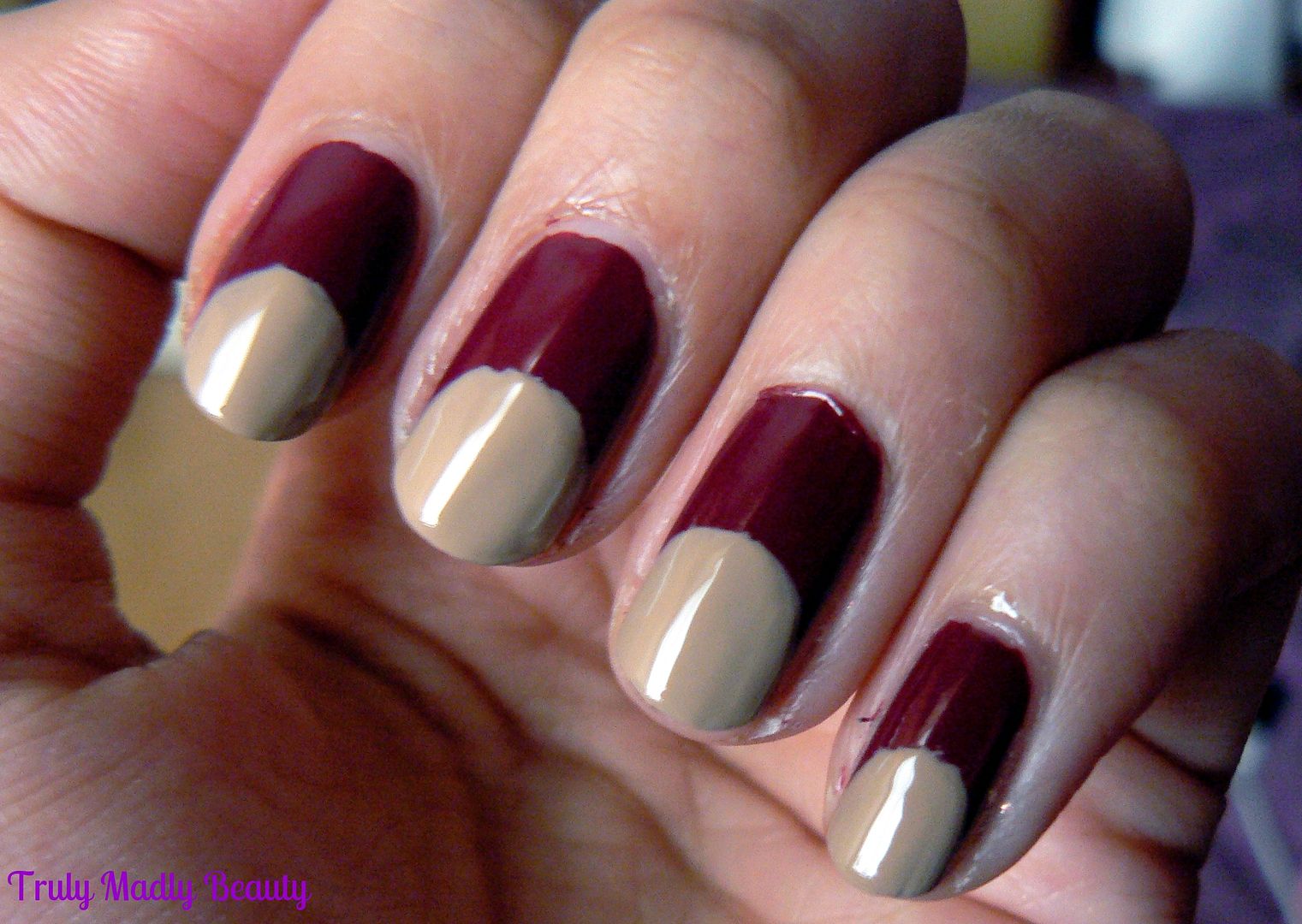 To start creating the little foxes, using Nails Inc Caramel I first applied a rough circle shape at the tips for the head.
Next up are the ears which are simply two triangles painted on top of the circle using the same Caramel & a nail art brush.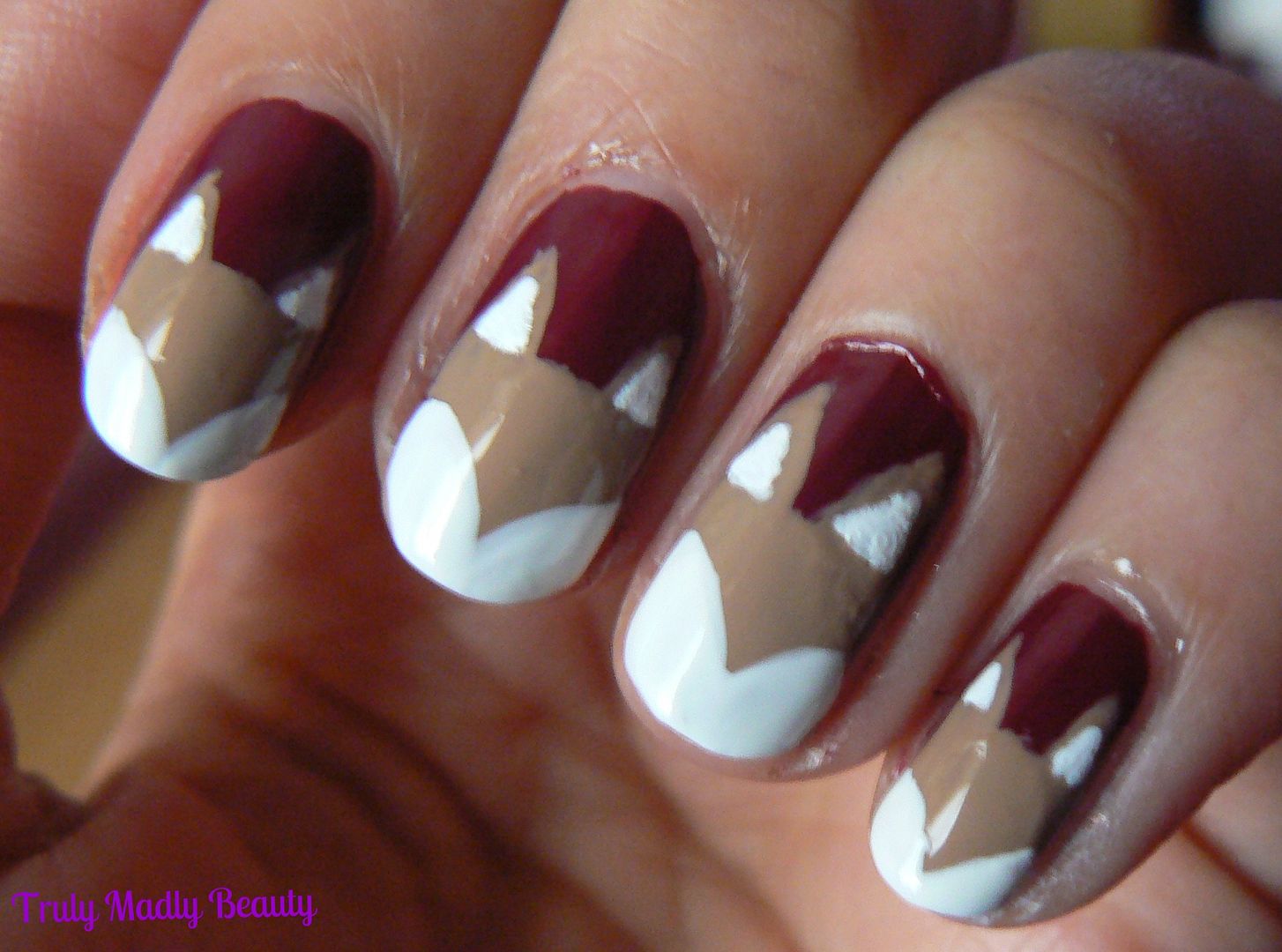 Then for the cheek & ear detail I used a simple white polish to fill in two smaller triangles on the ears & to do the two quarter moons side by side on the tips, almost like the chevrons in my previous mani?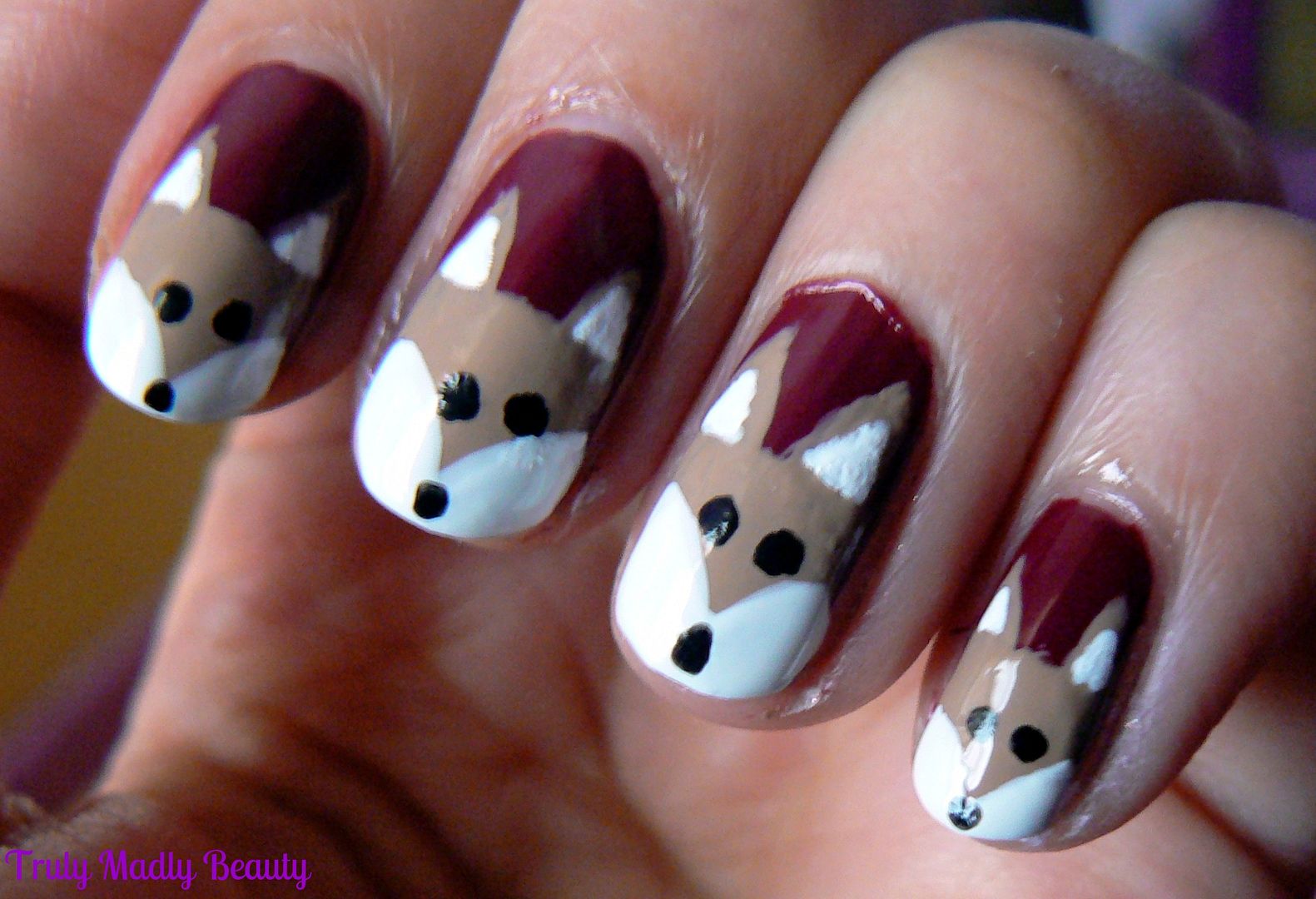 Finally to give my foxes the gift of sight & smell I kindly bestowed upon them a pair of eyes & a nose using just a simple nail art pen.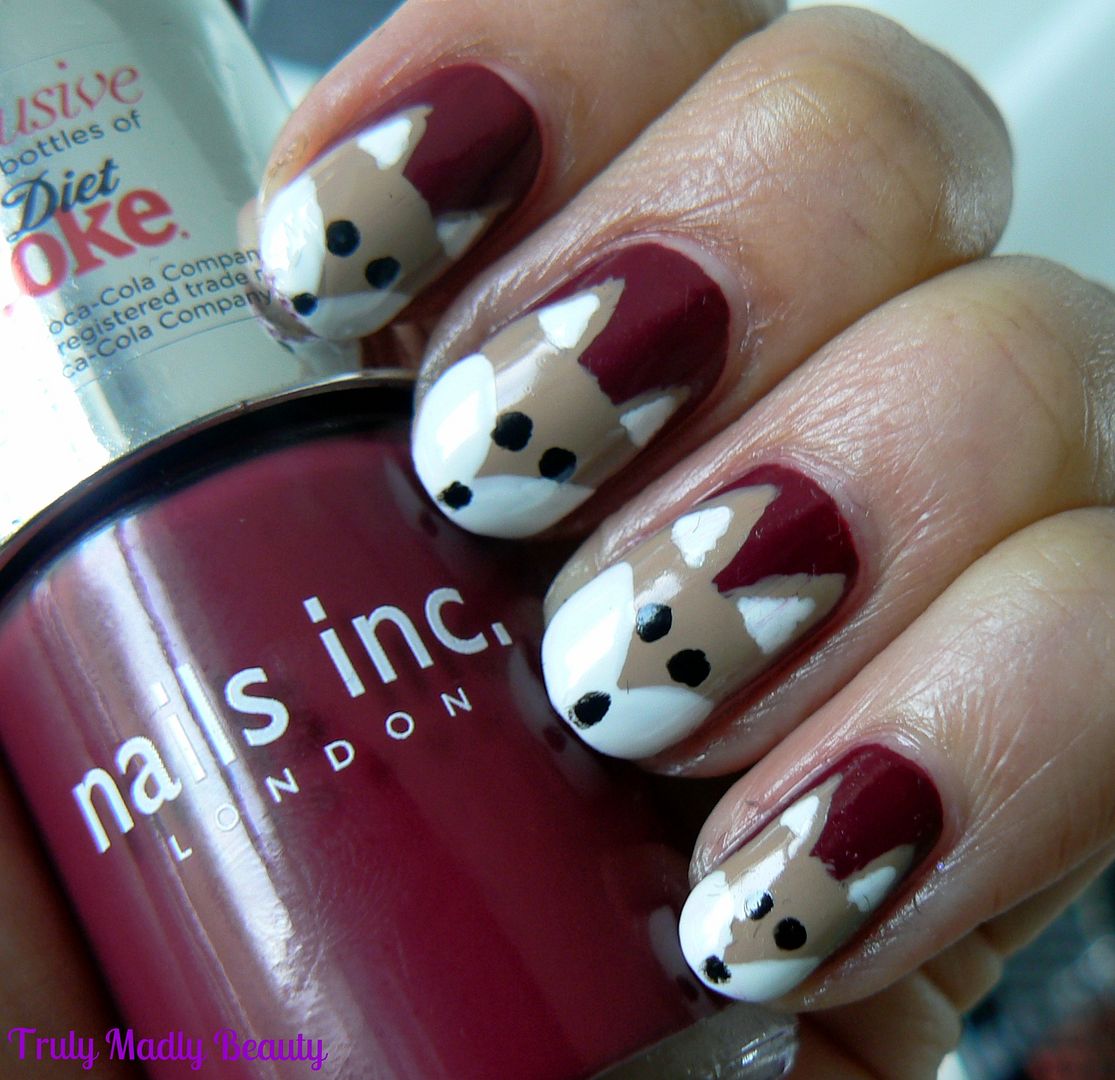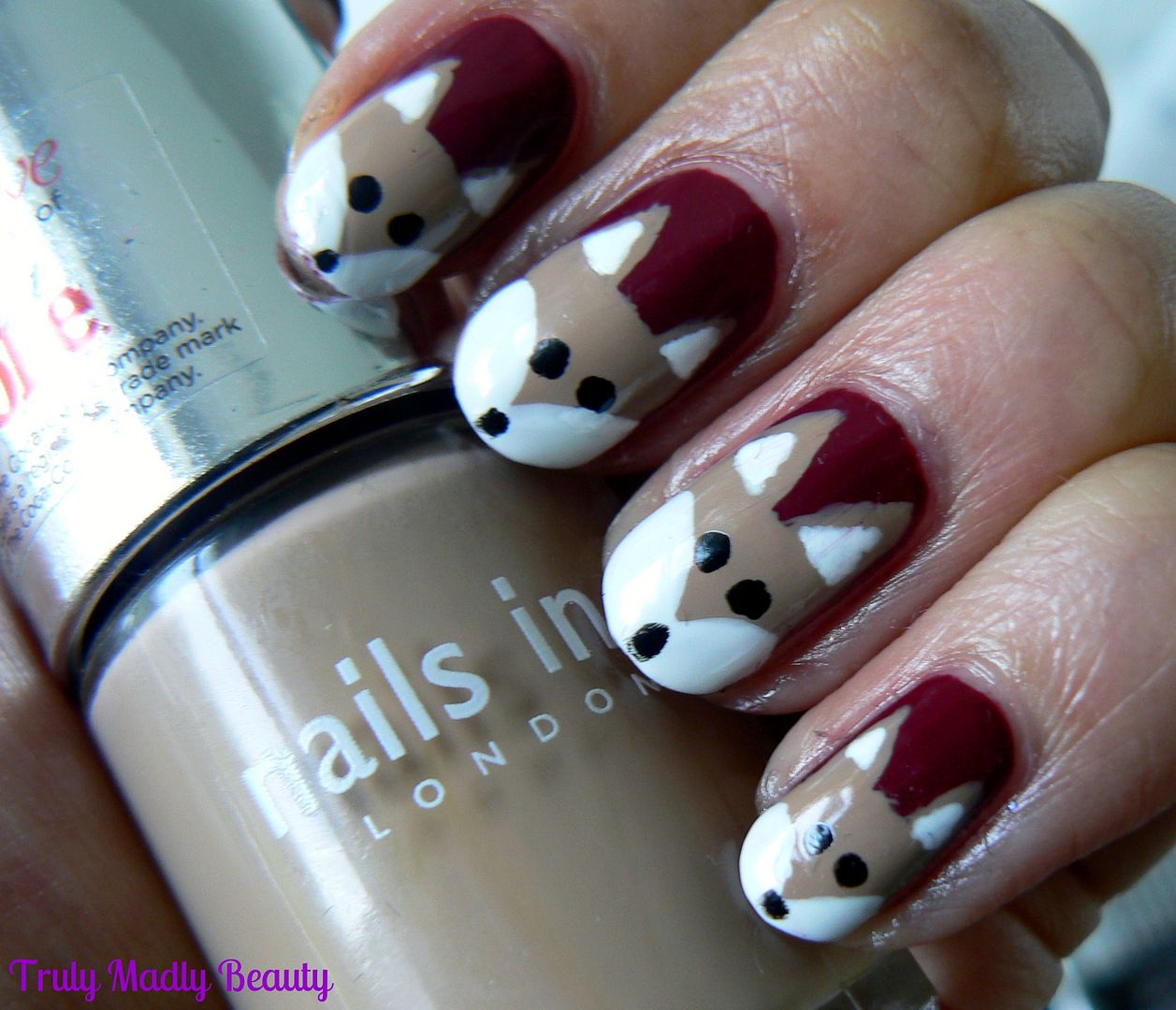 After a little clean up & a coat or two of topcoat your fox nails are done!
Hope you liked the Foxy Nails dolls! Thanks as always for reading!