Hello there lovely readers!
Hope you've all been well & enjoying the beautiful sunshine. Work was getting seriously hectic of late so my buddy Saf & I escaped to the coast for a few days of sun, sea & relaxation which was most welcome & needed. A couple of days spent soaking up the rays & enjoying good food definitely helped revive me again! :)

If you follow moi on social media you may know that for the past 3 weeks I've been rocking a Gelish mani on the nails. QUITE a feat for yours truly. I honestly didn't think I would last 3 days but I adored it SO much that I got as much wear as I could out of it. However the time came to eventually remove the gel & finally get back to polishing these nails! Huzzah! Girl was seriously starting to get withdrawal symptoms! O_o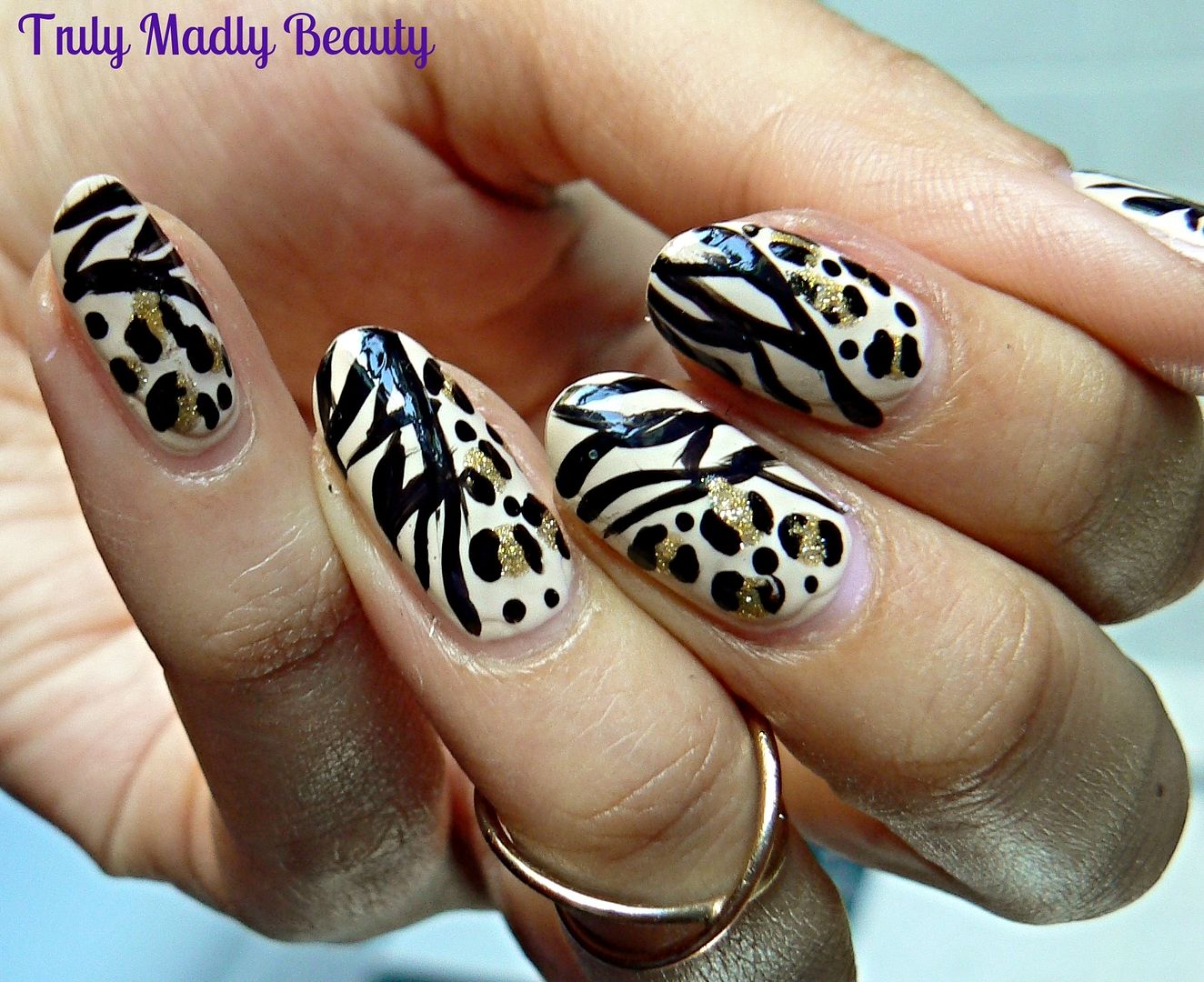 So for my first polish fix in 3 weeks I've decided to go a bit "wild" with some funky Safari themed nail art incorporating both Zebra AND Leopard print designs as I couldn't decide which one to go for haha!
For my base I've used two coats of Nina Ultra Pro Rum & Reggae. Lets just take a moment to appreciate the fabularse name of this polish, I love it! Rum & Reggae is a cream beige nude, perfect as a base colour to do nail art on as it really brings out the design whilst still being a lovely neutral shade.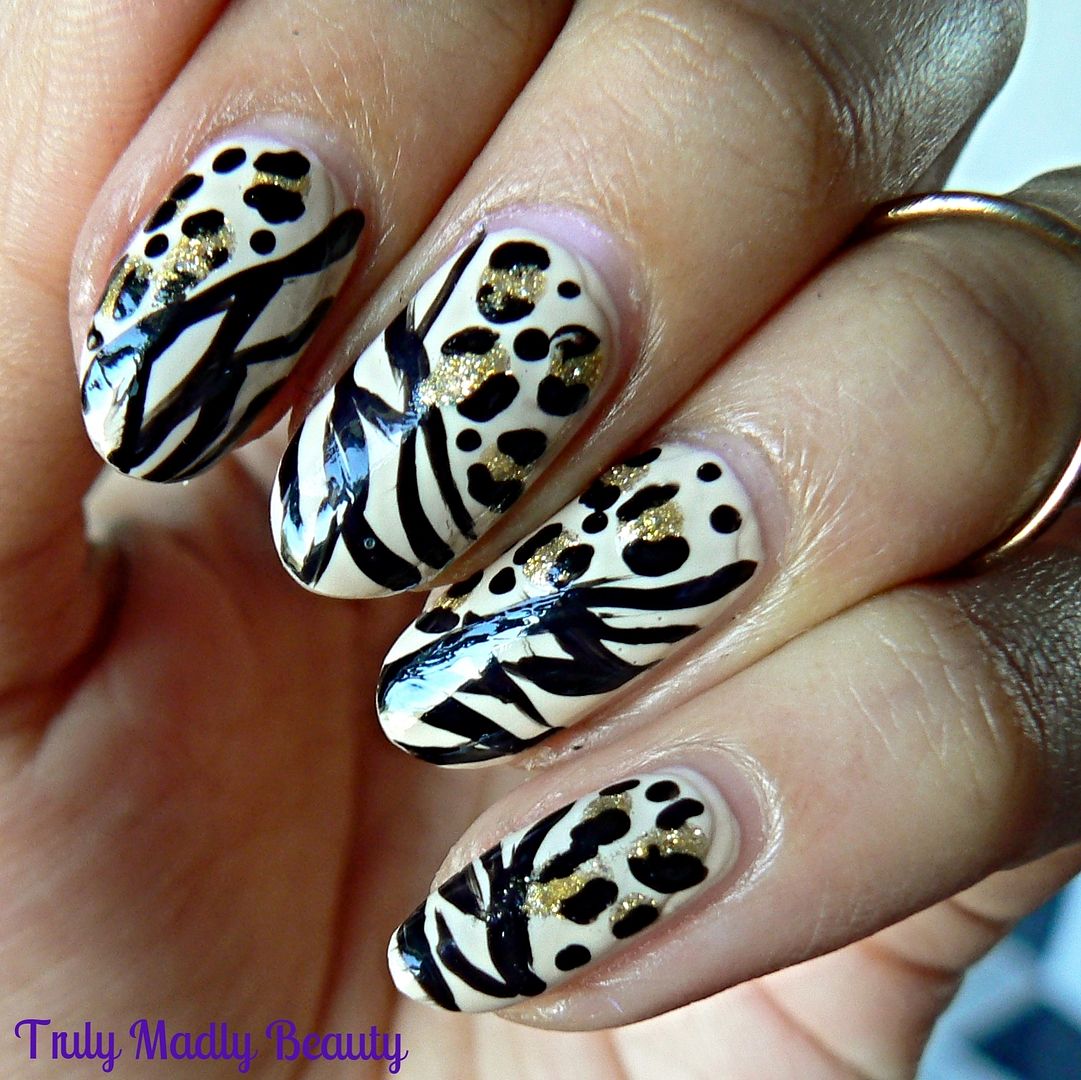 I then applied a sort of rough (okay VERY rough) zebra like design to one half the nail using a thin nail art brush & black polish. I personally feel the err rustic..."roughness" sort of adds to the wild wilderness theme going on here...okay I MAY have rushed it a tad O_o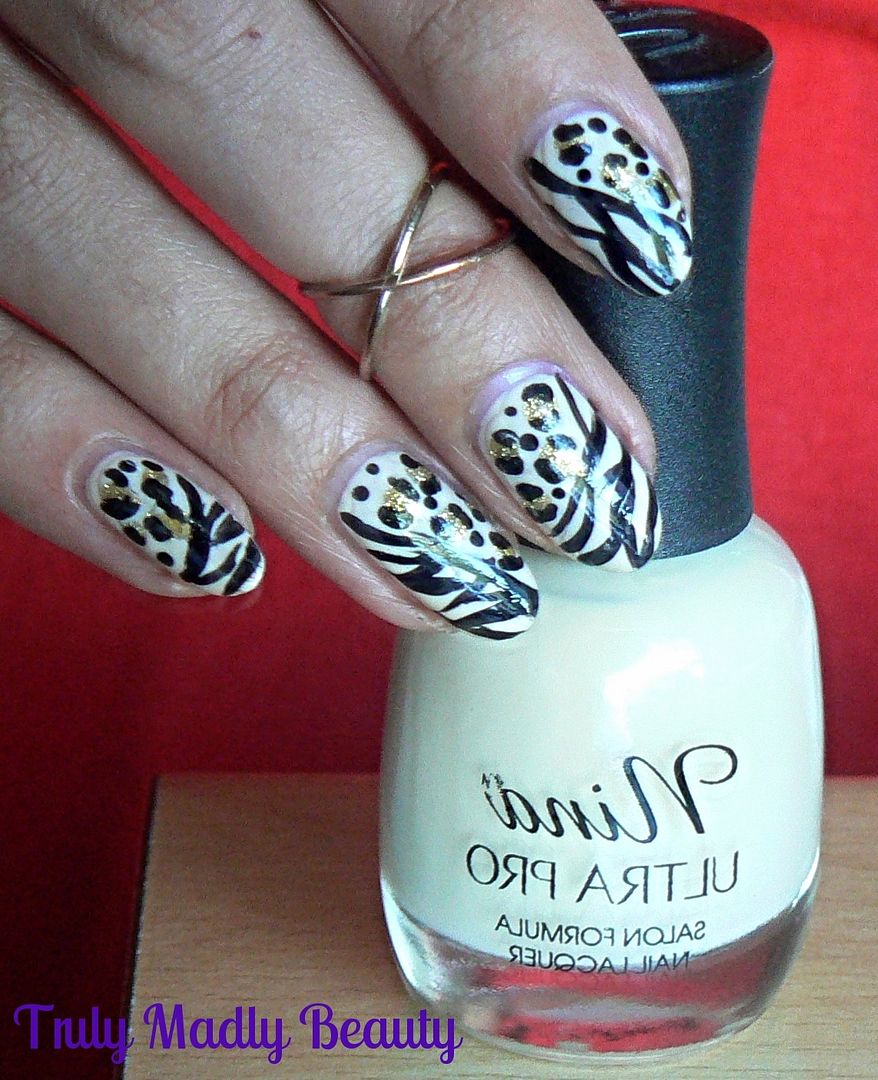 On the remaining half of the nail I applied a few gold glitter splodges before adding the leopard detail by free-handing small C like curves around the gold with a toothpick to create the leopard spots.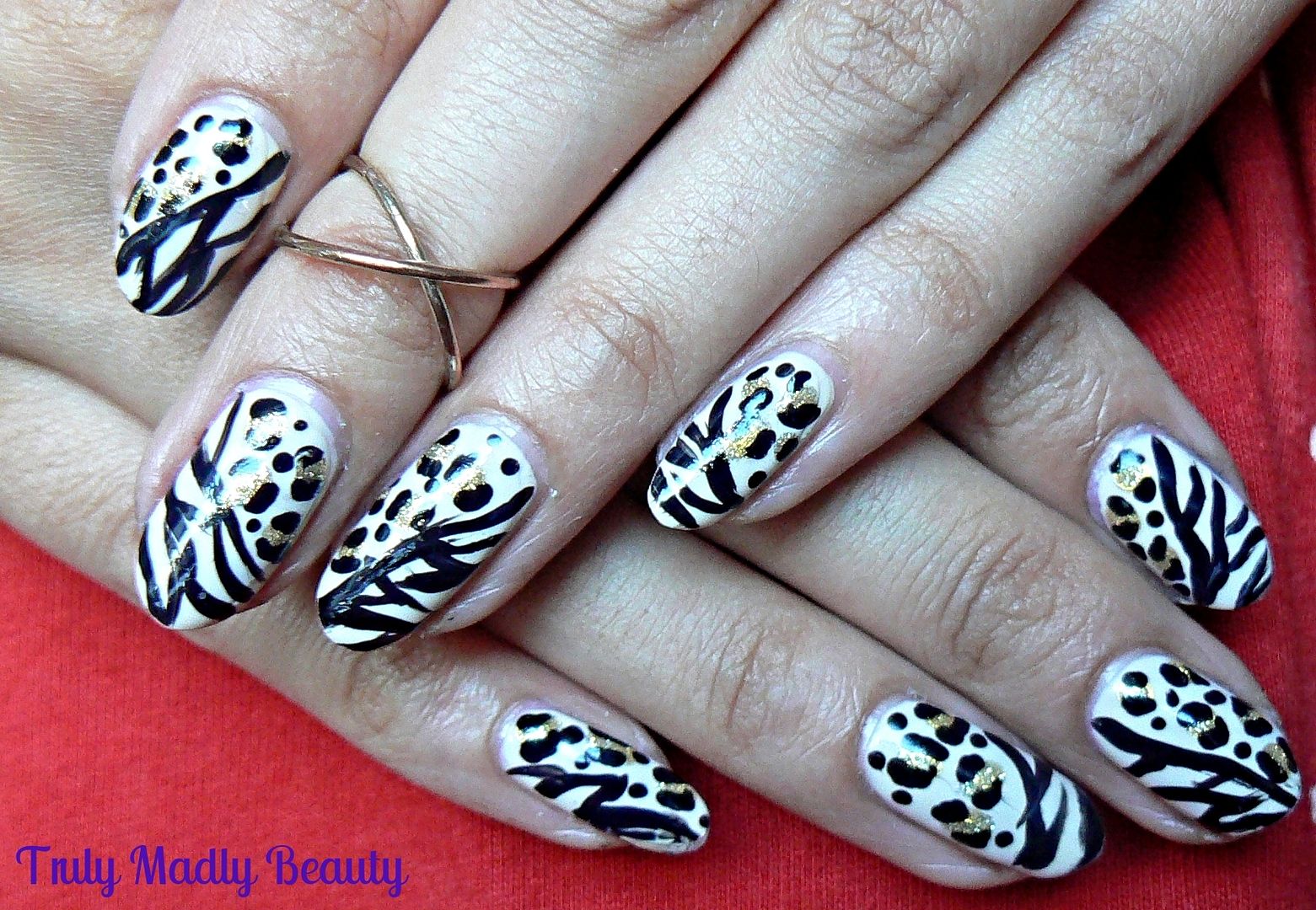 I let the polish air dry a few minutes before going in with a coat of CND Air Dry topcoat, this is important otherwise the nail art may drag if top coat is applied straight away. And that's it! Hope you like the "wild" Safari design nails my lovelies! Roar!
Thanks for reading!
Lotsa love to ya!