Hello lovely readers & Happy International Women's Day too all you fabulous beauties! *epic fist pump jump in the air*
My wee contribution to the cause shall be in the way I know best, by painting it purple on the nails! Why purple I hear you ask? Well here's a little fact of the day for you...Back in 1908, the Women's Social and Political Union (WSPU) in Great Britain adopted the colour scheme of purple, white and green to symbolise the plight of the Suffragettes. Purple symbolised justice and dignity - two values strongly associated with women's equality. So here's my #PaintItPurple mani!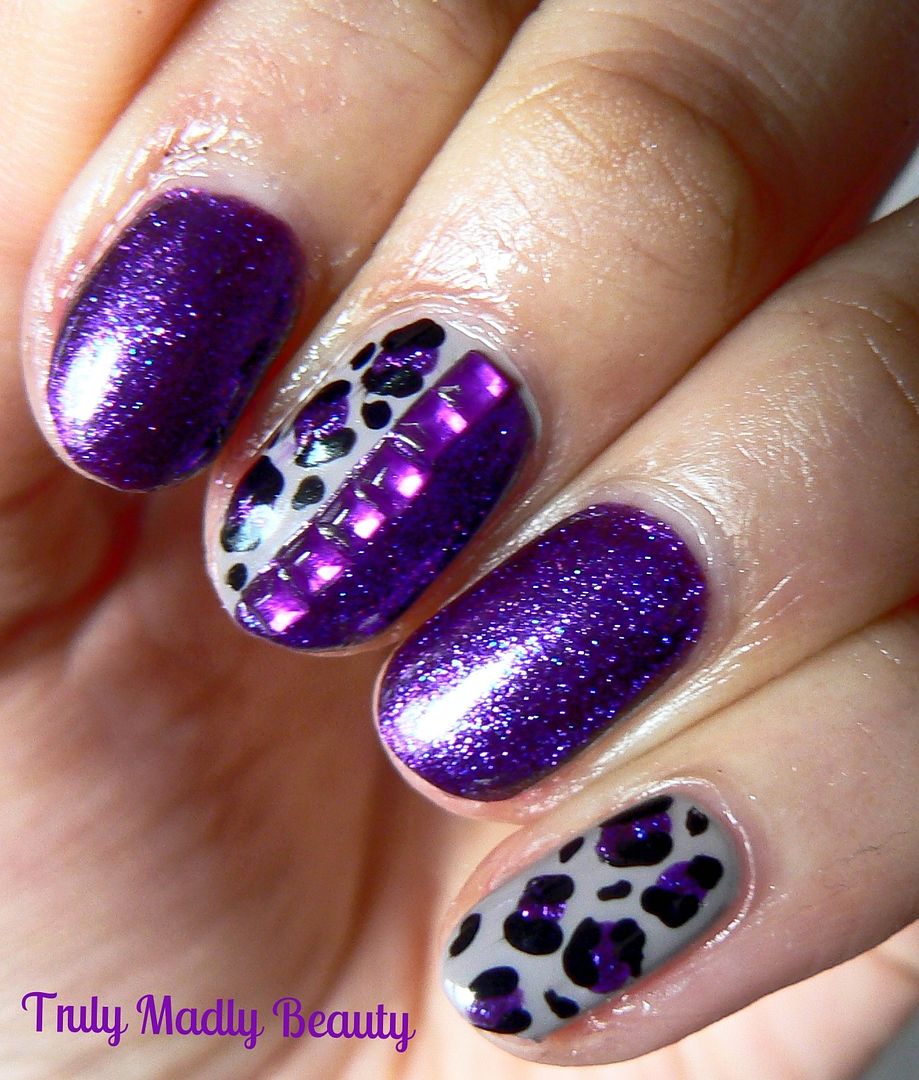 I couldn't resist including a spot of fierce leopard print in to the manicure, I do love me some animal print! And I thought the combination of mink grey & purple went pretty well together!
For my purple I used Models Own Roxy from the Disco Pants collection. This was the first shade that caught my attention from the whole collection, quite different to the others, Roxy is a divine amethyst purple shimmer with pretty red & blue flecks that sparkle beautifully. I applied two coats on the index & ring fingers & applied only half of the middle finger.
Next for my leopard nails I used this gorgeous mink grey shade Marleybone Mews from Nails Inc, which was one of the magazine freebies a while back. FYI a little birdie told me they are at it again with Marie Claire magazine this month! Woo! I applied two coats to the thumb & little fingers as well as the other half of the middle finger.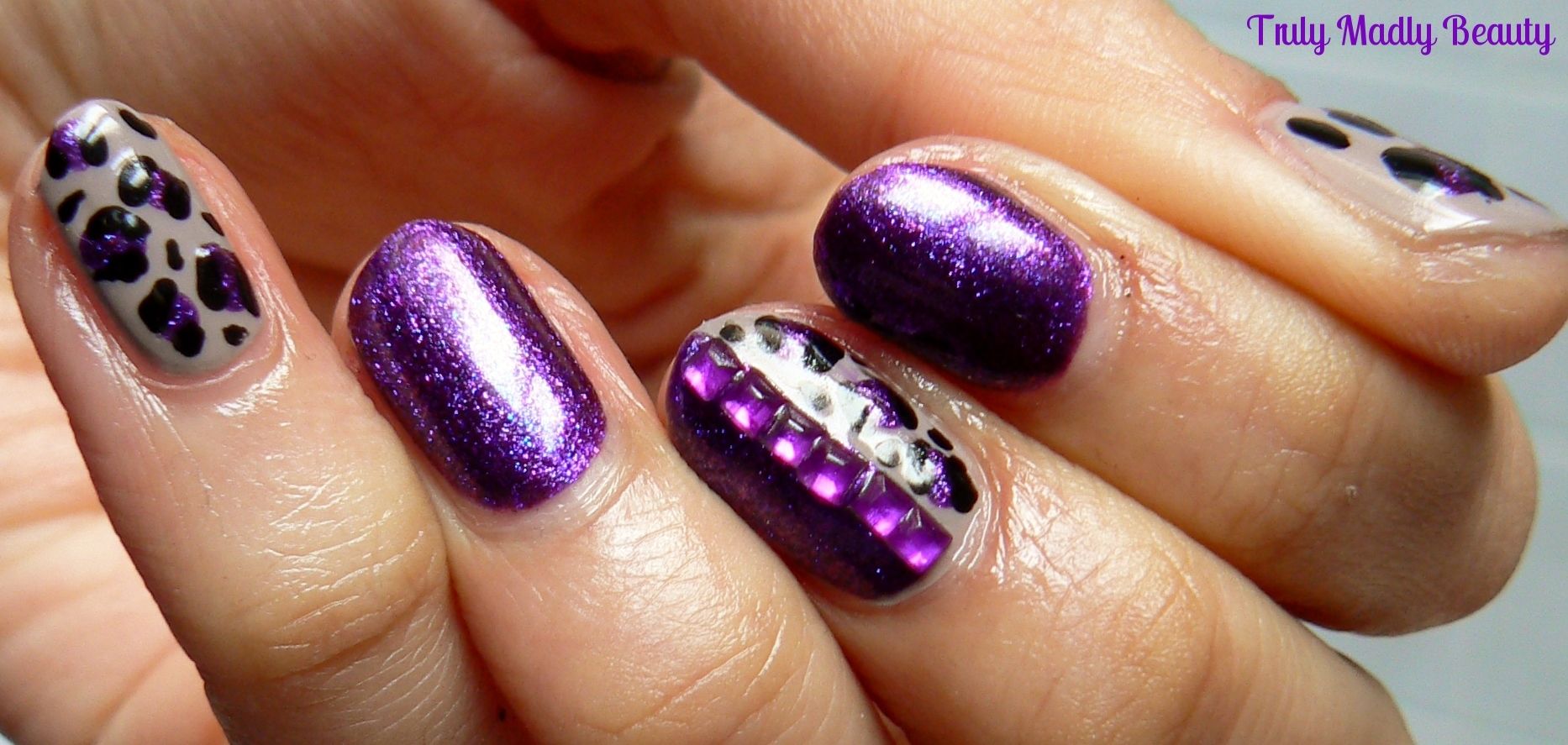 Going back in with Roxy, I dotted on purple splodges randomly on to the mink using the polish brush before creating the leopard design using black polish & a dotting tool. Just simply surround the purple spots with C like curves, adding a few black dots here & there too.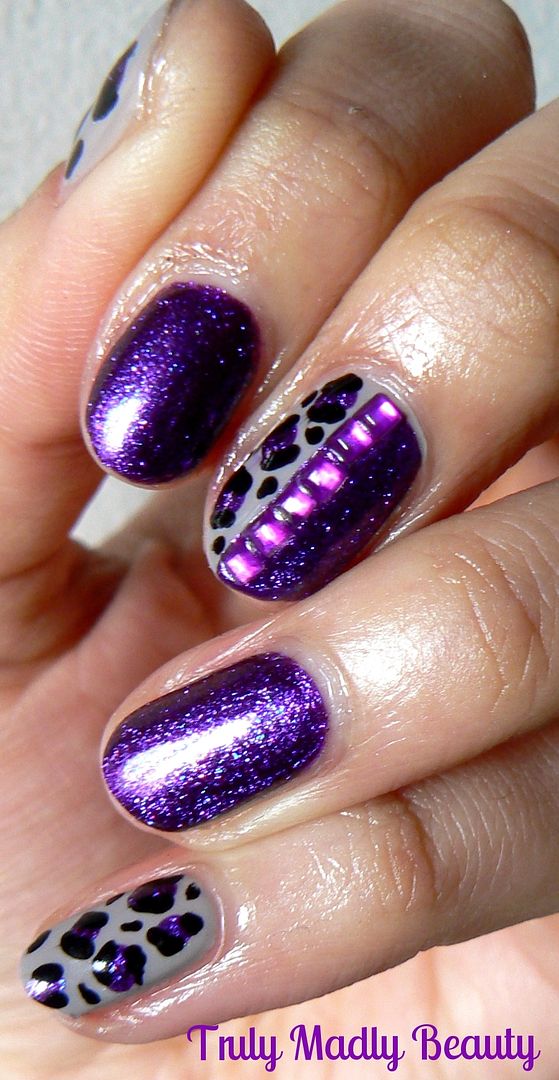 Finally I applied a row of square purple gems down the centre of the middle finger before sealing it all in with a couple of coats of topcoat to secure the stones nicely.
Hope you liked the #PaintItPurple nails lovelies! Have a great day & thanks for reading!
Lotsa love to ya!