Ello ello & a Happy Friday beauts!
I have some Friday Funday nails to share with you today in the form of Happy Hippos! I love me some quirky nail art to help lift the spirits a tad & these definitely did the job :) Though my brother did kindly inquire as to why my hippos looked high with their intensely dilated pupils...well they are just VERY happy I guess ;)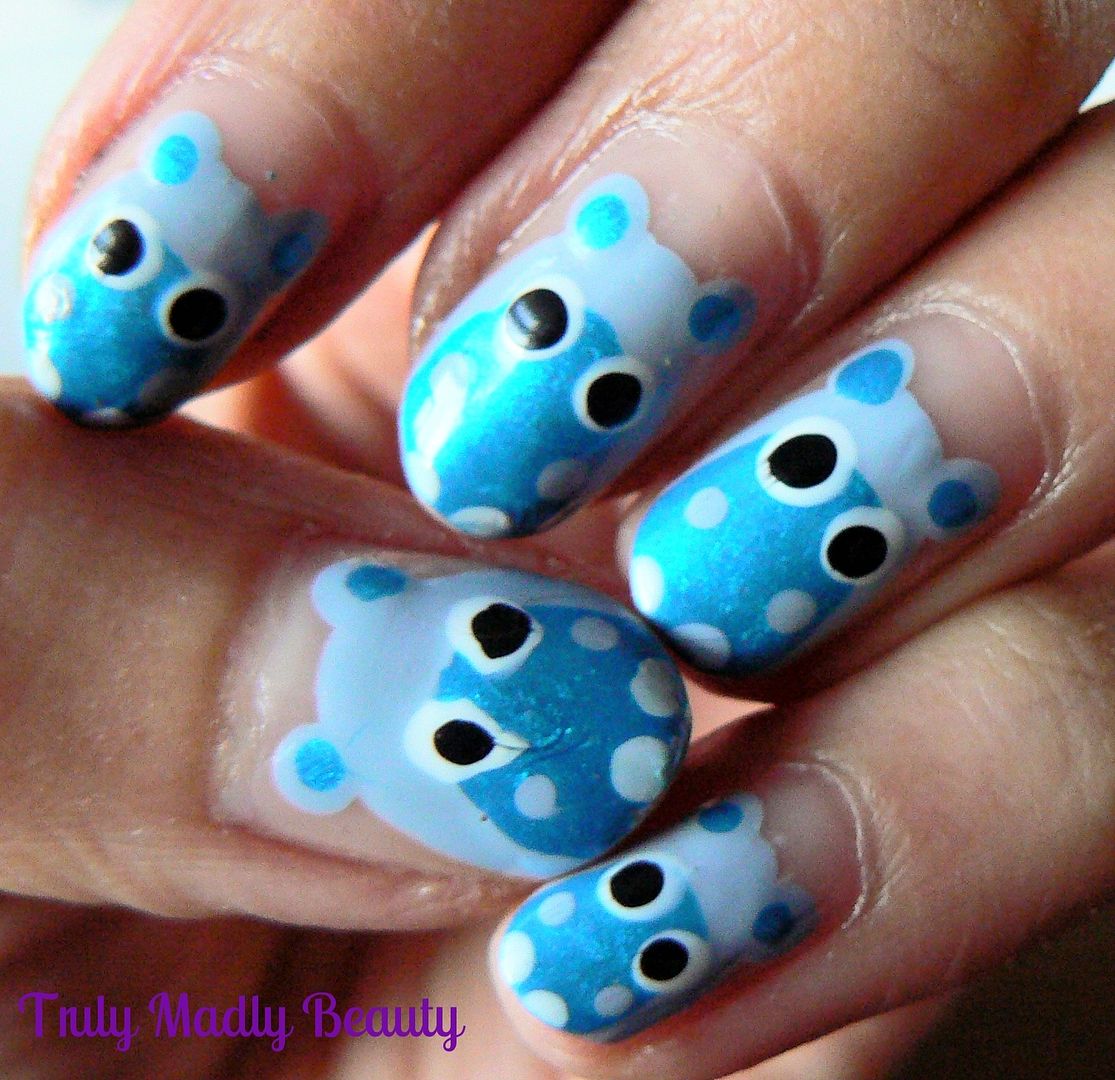 Please do kindly ignore the dent in poor Mr Thumb Hippos face, he was clearly a tad over excited. To create the hippos could not be easier. I started off with this beautiful Zoya creme polish, Kristen, which is such a lovely shade of grey tinted pale blue, very different & perfect for my hippos faces :)
Using the brush I applied an oval like shape covering about three quarters of the nail. Using the same shade I added two little ears on top of the egg shape using a dotting tool.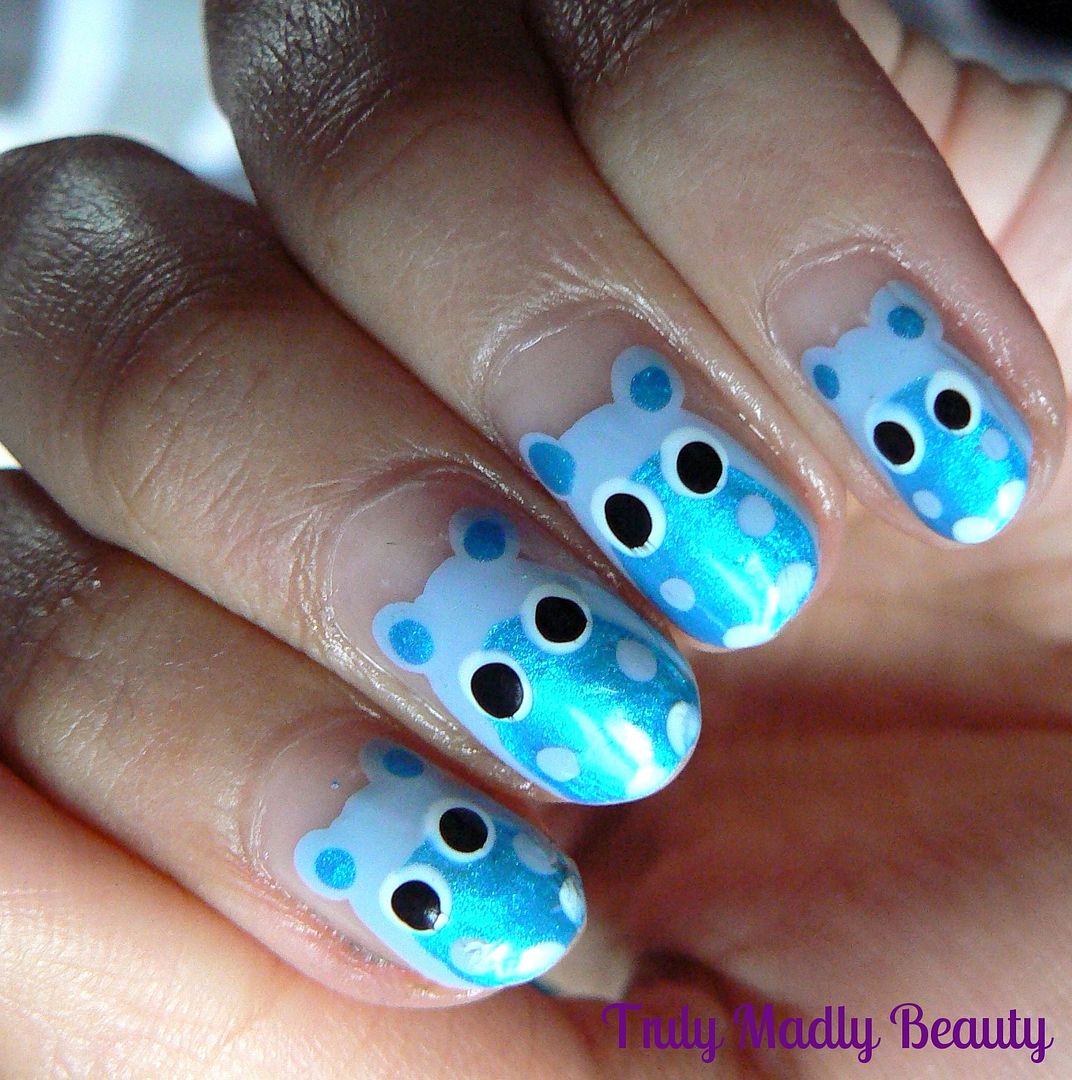 I then grabbed this very lovely looking turquoise shimmer from a random brand a friend brought back for me from South America, my chums know me well in that I love trying random new polishes! Especially love the diamanté detail on the bottle :)
I used the pretty turquoise to create the faces by just free handing a smaller egg like shape inside the pale blue, as well as adding a smaller dot inside the ears.
Grabbing the Zoya polish again & a dotting tool I added on the nostril & cheek detail to the hippo faces before dotting on the (crazy hippo happy dilated) eyes using some white & black polish.
What did I tell ya? Easy peasy! Finishing off with a slick of topcoat & your hippo nails are done! Anyone remember that most amazing game of our childhoods Hungry Hippos? These totally reminded me of that! Haha!
Thanks as always for stopping by!