Hello lovely readers!
Blimey tis been a while eh? Hope you're all having a great bank holiday weekend, no Monday blues, aren't they just fab?! Life's been a tad hectic hence the lack of blogging but can't complain! A coupla weekends back I finally got to meet my amazing blogging friend Chelle aka Cosmetic Cupcake. The lovely lady was passing through London on her honeymoon so we decided to meet & do our favorite things including getting our nails done at WAH, a spot of afternoon tea & shopping! Was truly ace to finally meet my gorgeous friend, I wanted to keep her here! I know I go on about it all the time but seriously one of the best things about blogging is the AMAZING friends made through it! :)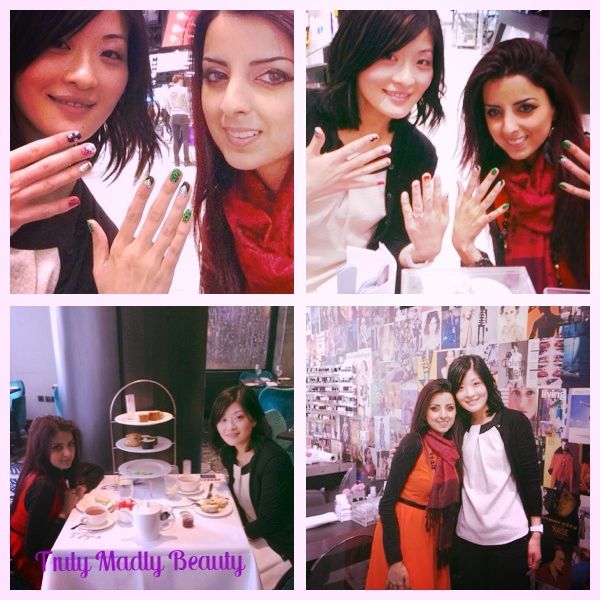 Yesterday my chum Ram & I hotfooted to Excel London for this years Comic Con which was an experience for sure! It was my first time going but something I've wanted to do for ages & it did not disappoint. We braved a most apocalyptic hailstorm & the two of us are pretty much CHAMPION queuers now but it was worth the wait. And of course there were amazing costumes on show taking people watching to a whole another level! I wore a simple Marvel comic book print dress but next year (because we will be back!) I will definitely get my thinking cap on for outfit ideas! The day was filled with lots of memorable moments including a quick catch up with The Joker to share makeup tips as well as sharing a rather special moment with a wookie. Plus we also picked up some great purchases including a few fun t-shirts & pretty vintage jewellery. Good times :)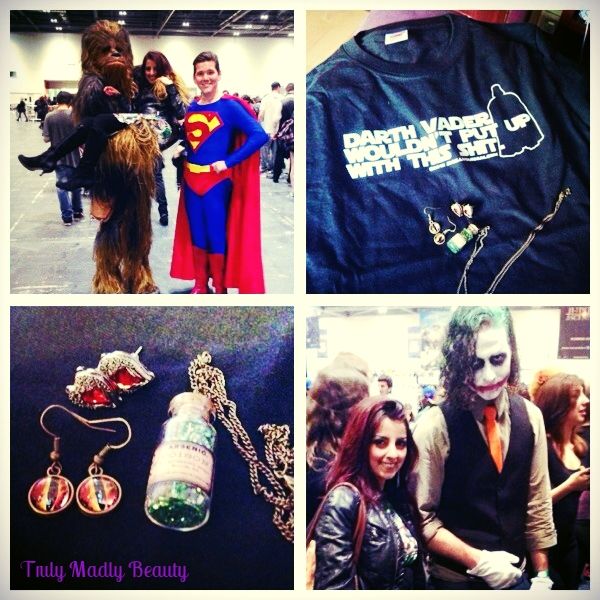 Right, on to today's post! Keeping things straightforward with a simple yet super sparkly mani courtesy of a brand that is becoming a big favourite of mine, KIKO.
But I'm afraid I'm going to do one of those super annoying things & blog about a polish that's no longer available but it was just too pretty NOT to share! Forgive meee!!!!!
Isn't it a bobby dazzler though? This sparklefest delight is KIKO 441 from their Digital Emotion nail lacquer collection from last year, oh KIKO why do you do such pretty limited editions?! I'm gutted I only picked up one!
441 is an absolute feast of green & gold sparkle glitter, with both round & bar glitter packed in there & two coats give a completely opaque finish so no need for an undie. Drying time was also super quick too. A quick slick of topcoat smoothed the surface & intensified the sparkle!
Despite being only limited I'm still a massive fan of KIKO polishes as every single one I have ever purchased has never disappointed. Great formulas, shades & quality all at such a reasonable price of £3.50! And they always have some interesting eye catching collection to tempt, at the moment including some stunning glitter toppers...KIKO really do glitter very well so I may have to go grab them before its too late!
Thanks as always for reading lovelies! Have you tried KIKO polishes? Enjoy the rest of your bank holiday weekend!
Lotsa love to ya!