Hello there my lovely readers!
I think its safe to say we are officially in the festive season now which means ALL the Xmas nails! Unusually I've actually been hitting a bit of a blank when it comes to thinking up ideas this year, not sure whats going on there. Perhaps inspiration just a missed the bus & is a wee bit delayed...I'm sure it'll arrive in due time filled with apologies for such tardiness!
In the meantime however, to me nothing screams Xmas nails more than a really good red glitter manicure.
Sparkles...check. Rich red shade perfect for this time of year...check. Glossy finish...check! Ungh, SO satisfying! So to start things off simply, here are my glitter red nails for this Xmas using a lovely polish I picked up in a random chemist whilst in NYC earlier this year.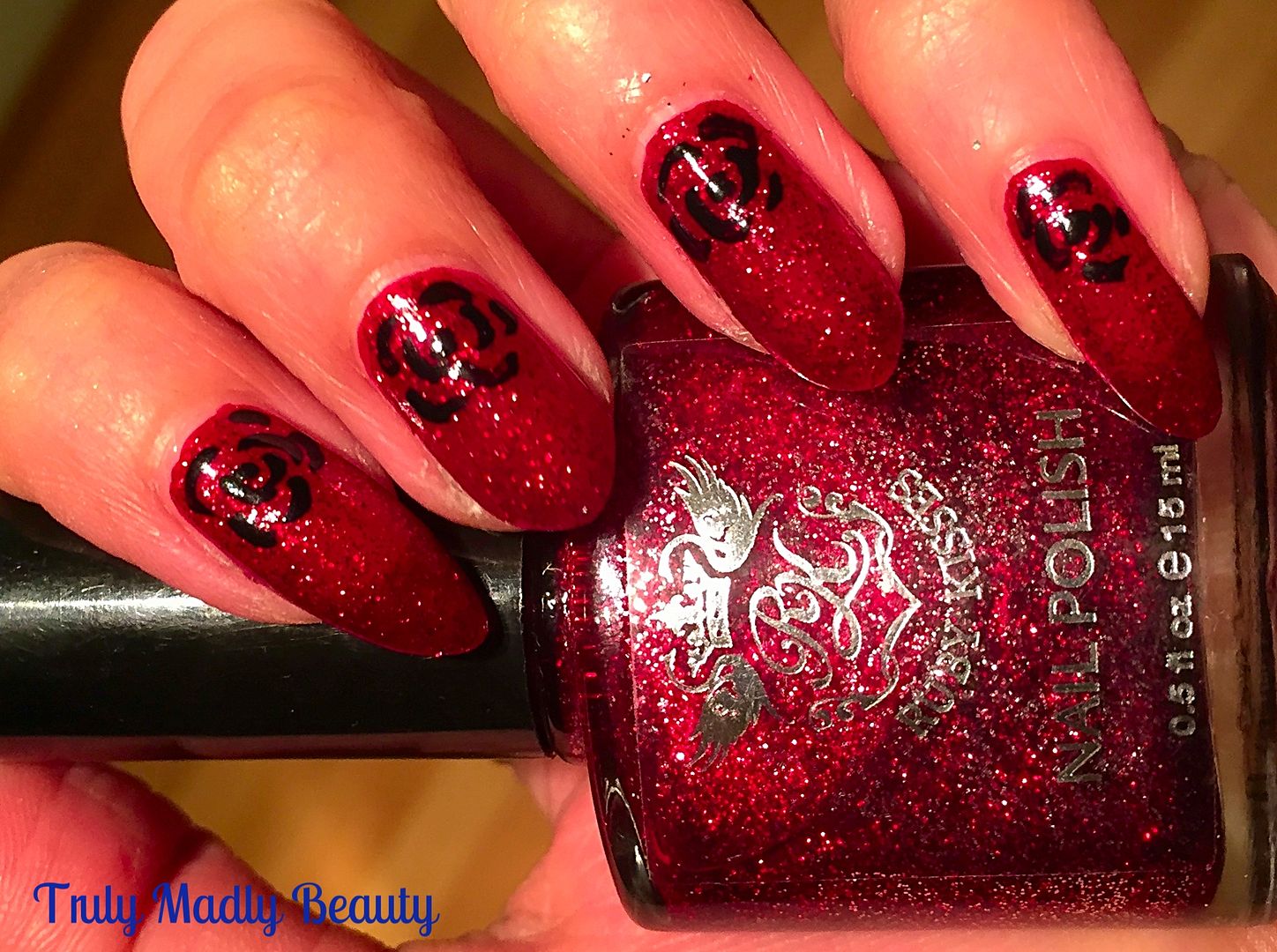 The brand is Ruby Kisses & actually goes by the name Ruby Slippers...which another rather well known brand has a similar version of also. But dare I say it...having the OPI in my possession also...I actually prefer this one!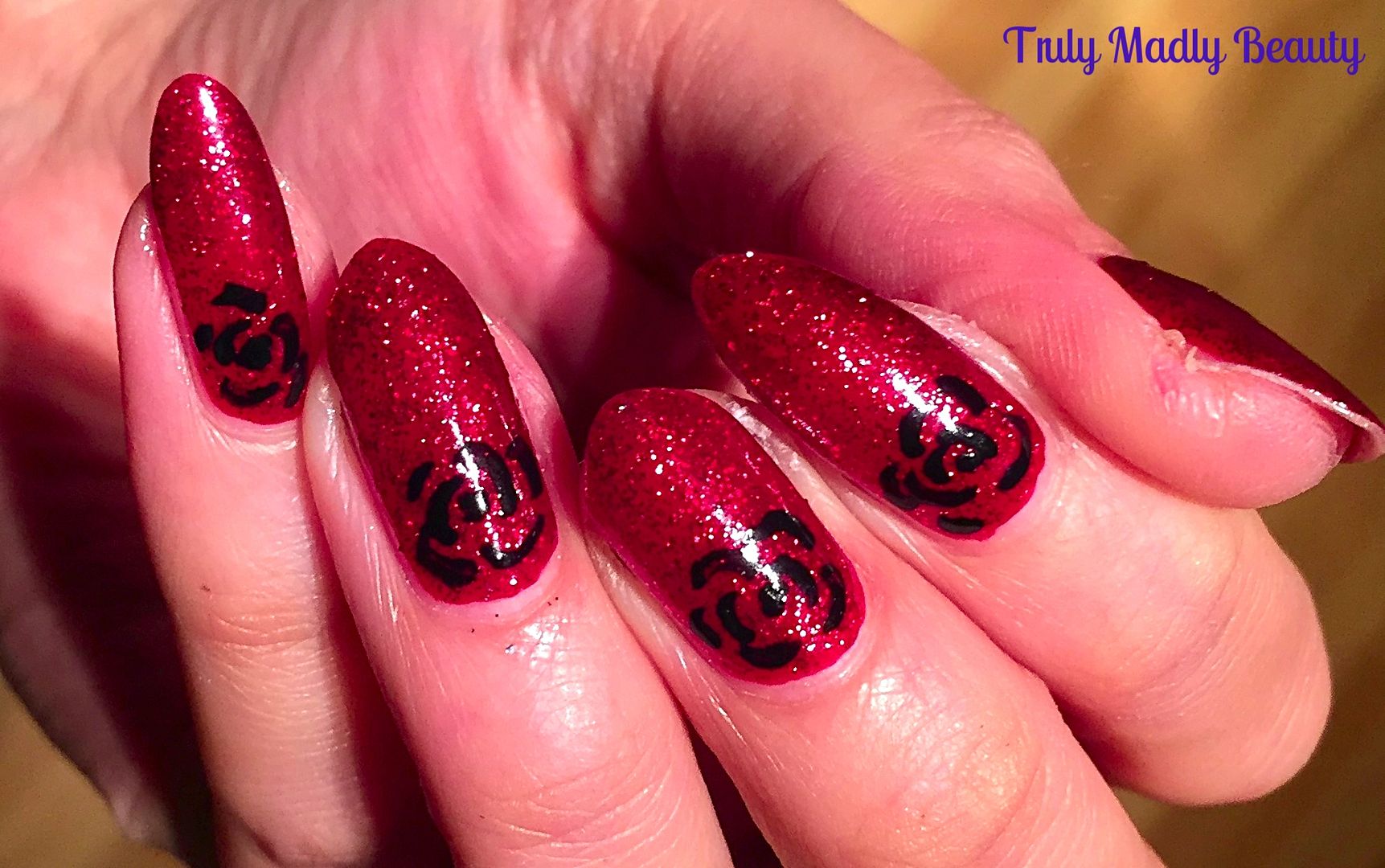 Not only is it super sparkly, but the formula is gorgeous, giving full coverage in two coats & leaves an almost gel like finish. Its thick but NOT gloopy...WIN. I love the actual shade of the red also, the OPI version is a tad darker in tone than this one.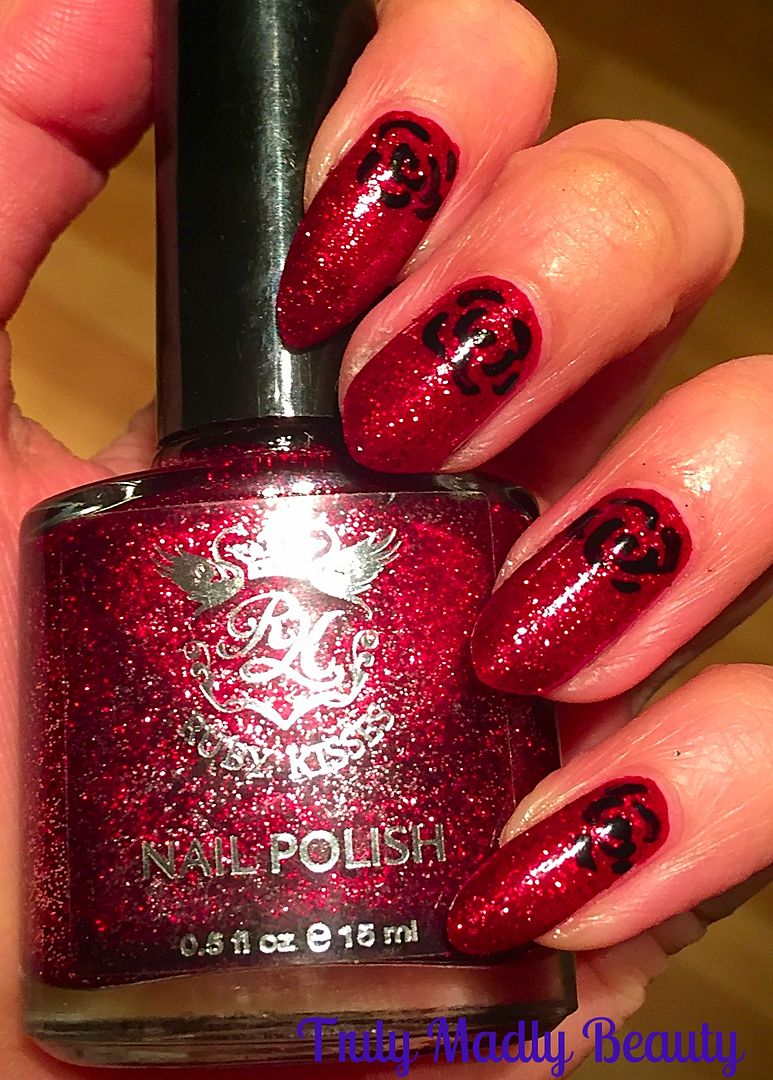 To add a bit of extra Gothic oomph if you will, though that red sparkly goodness is pleasing enough by its onesie, I added a little black rose to each nail. Though you can festive this up even more & use gold or green polish to give the look of wreaths!
There are so many different ways & techniques you can use to create roses. These ones are super easy to do, all you need is your nail art brush & some black polish. Starting with a dot in the middle, just add little curved swirls around it to create the petals, going outwards until you are happy. A really easy way to create some rustic roses.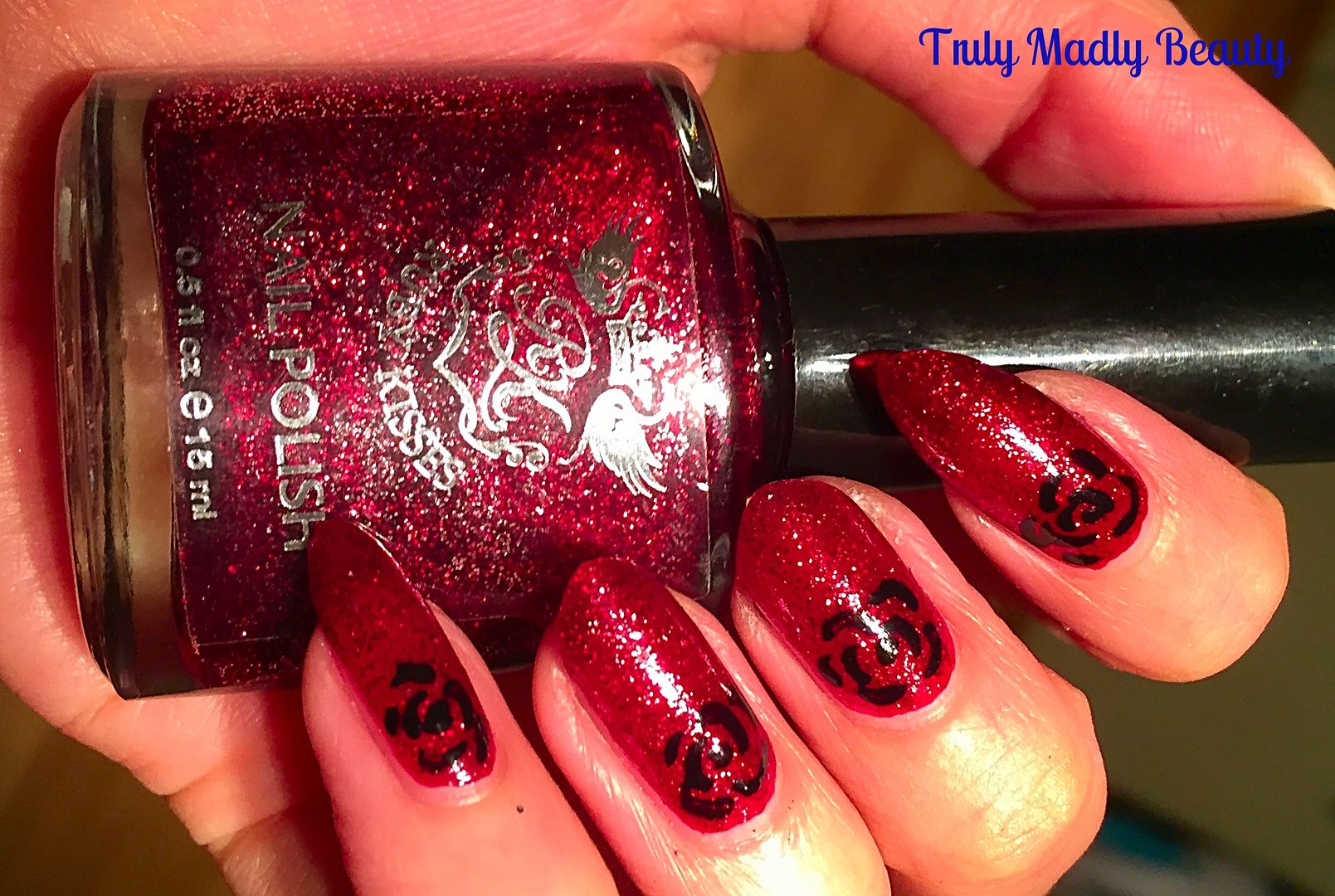 Even though the finish was glossy I still out of habit finish with a topcoat to help the mani dry quicker, smooth out any grittiness from the glitter & to add even more shine.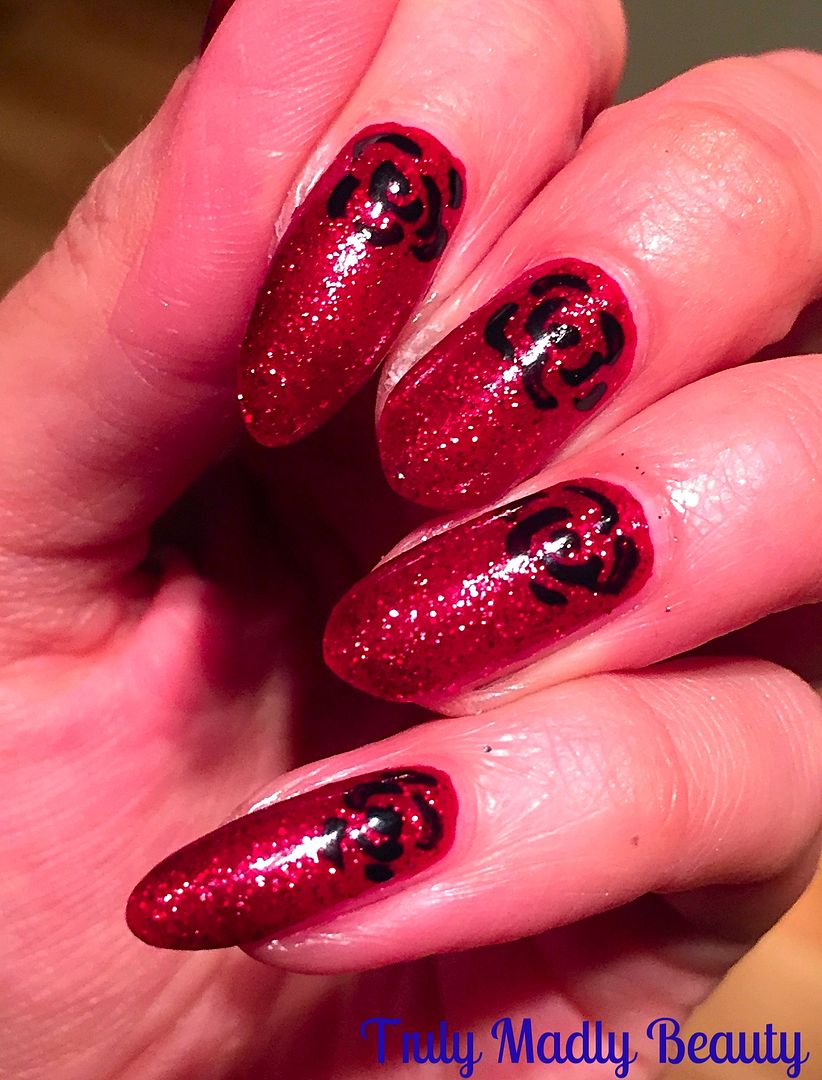 ALSO FYI dolls I'm currently in mourning the loss of my talons...moment of silence please... Because I'm such a clumsy klutz I knocked a few nails resulting in me having to file them all down to nubbins! Time to reach for the MicroCell Nail Repair again...so the next few festive manis will be seen in noticeably shorter nails...but that never stops me! So stay tuned my merry little elves!
Lotsa love to ya!