Hello there my lovely readers!
If there is one thing I'm as passionate about just as much if not more as I am for nail art...its food. Combine the two & yours truly is bonny wee bunny. Which brings us on to today's festive manicure my dears...Christmas Puddings!
Now I must confess... I'm not the biggest fan of the old Christmas pud, (SSSHHH!) but that doesn't mean I can't enjoy them on my nails eh? And for this design I actually used a scented polish so my mani smelt super sweet scrumdiddlyumptous too!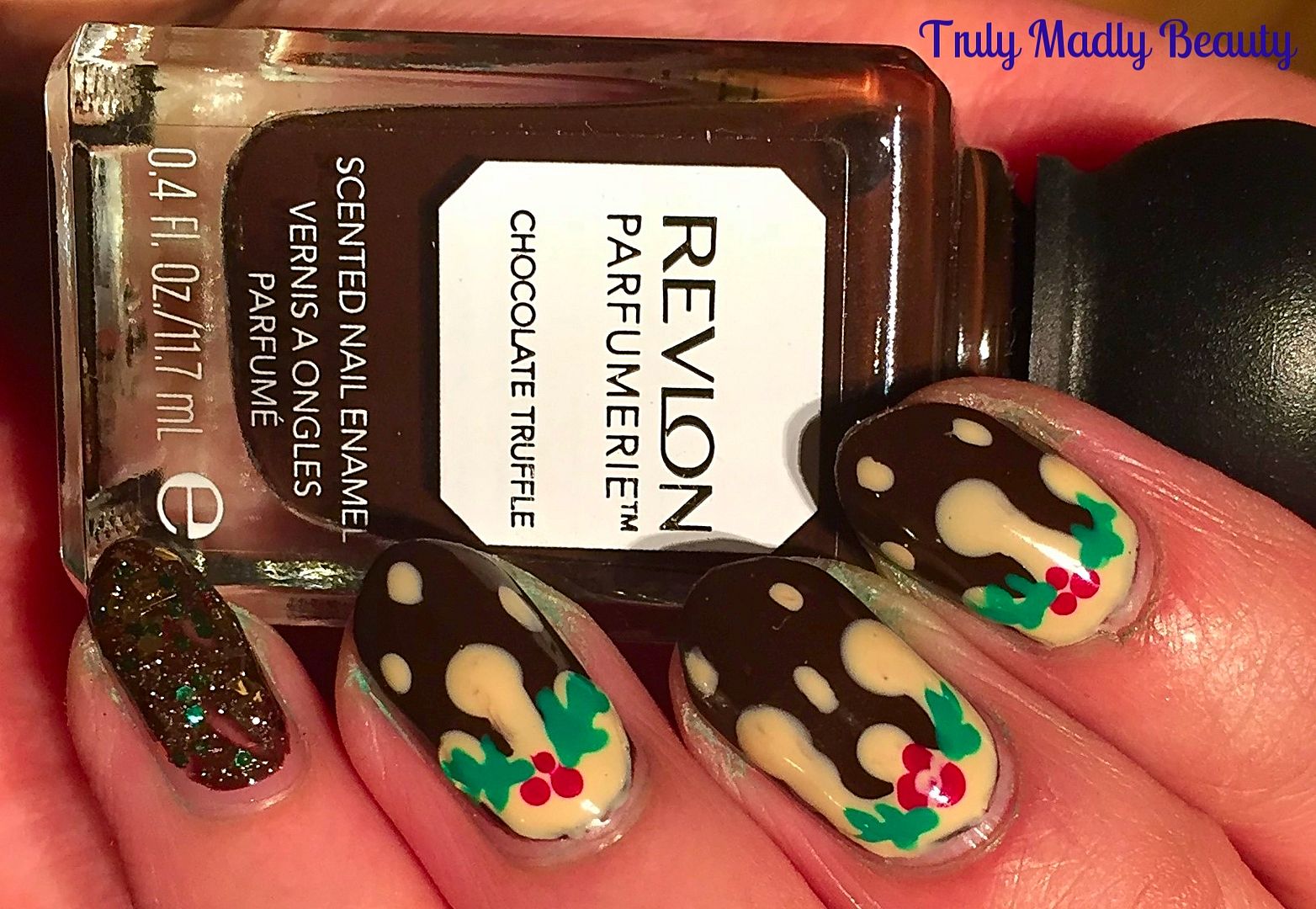 To create your Christmas pudding nails you need to start with a dark brown base. As mentioned, for this I used one of my Revlon Parfumerie scented polishes in Chocolate Truffle which smells like...yup chocolate! Apply two coats for a nice opaque finish.
Now for the brandy butter! As you can see for this part you just need to create some drip nail art. I've done this a few times on here with various different looks, you may recall on
Halloween
? I've done a step by step tutorial on how to create drips on your nails
HERE
.
I spent a while debating on which end to create my drips, I'm usually a fan of applying them on my tips, if you cast your eyes to the left of this page you can see I've done so on my Mint Choc Chip manicure. However this time I was feeling the mood for the cuticle end...I know, I'm such a rebel.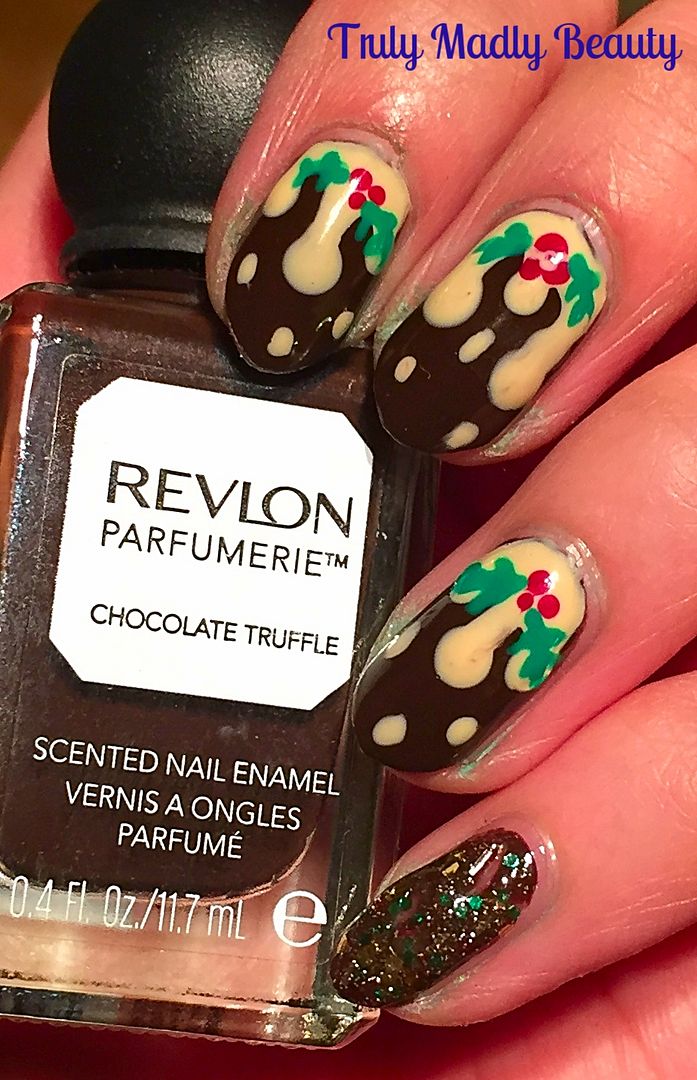 For my brandy butter drips I've used gorgeous Nina Ultra Pro polish in Rum & Reggae, which is a lovely beige cream shade. I found this delightful brand in Sally's.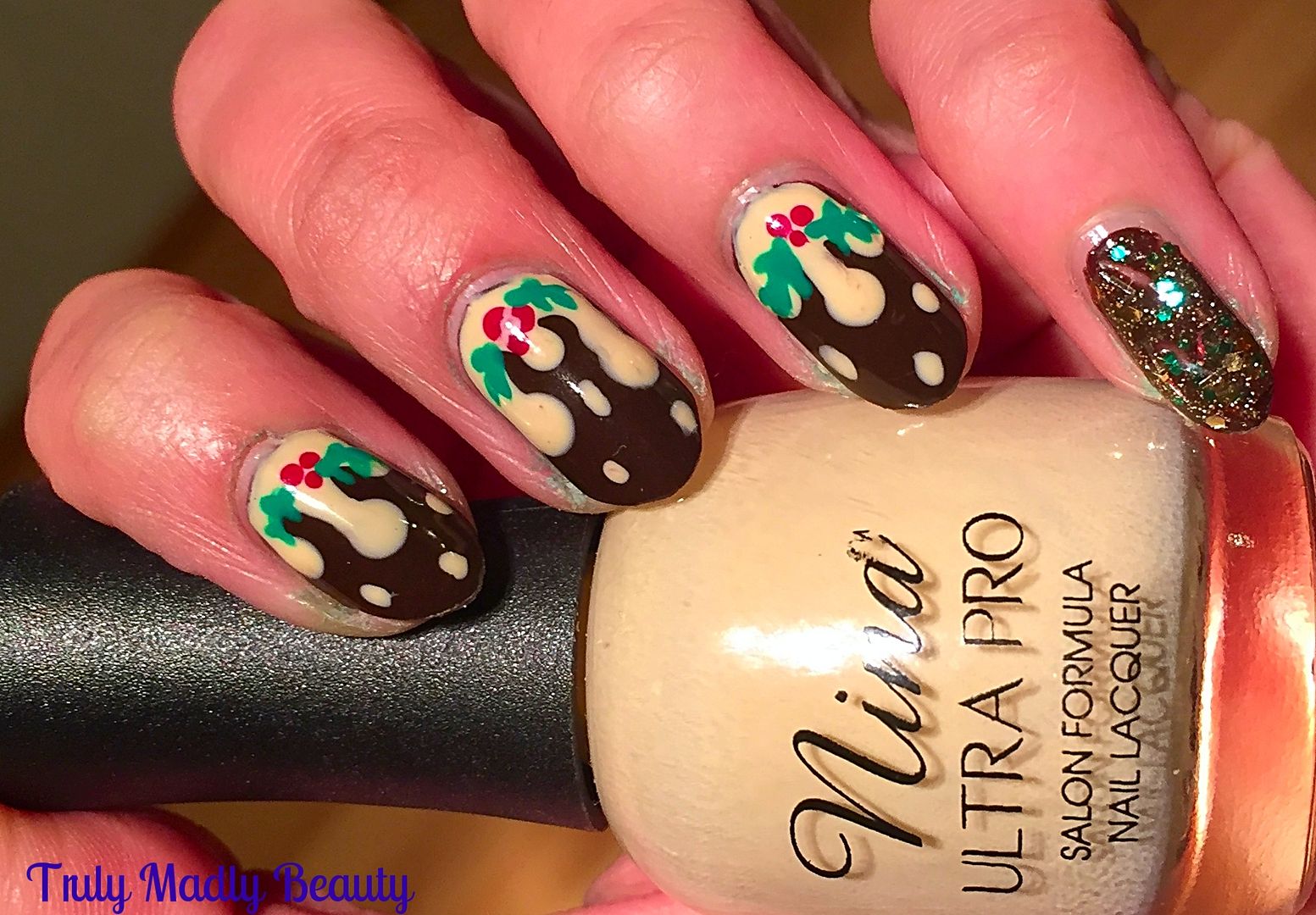 Next our puddings need some decoration in the form of a sprig of holly. To create these I just used a fine nail art brush & applied three fine dots using the nearest red polish I had to hand, then using the same brush & this time some green polish, free-handed a couple of spiky leaves either side.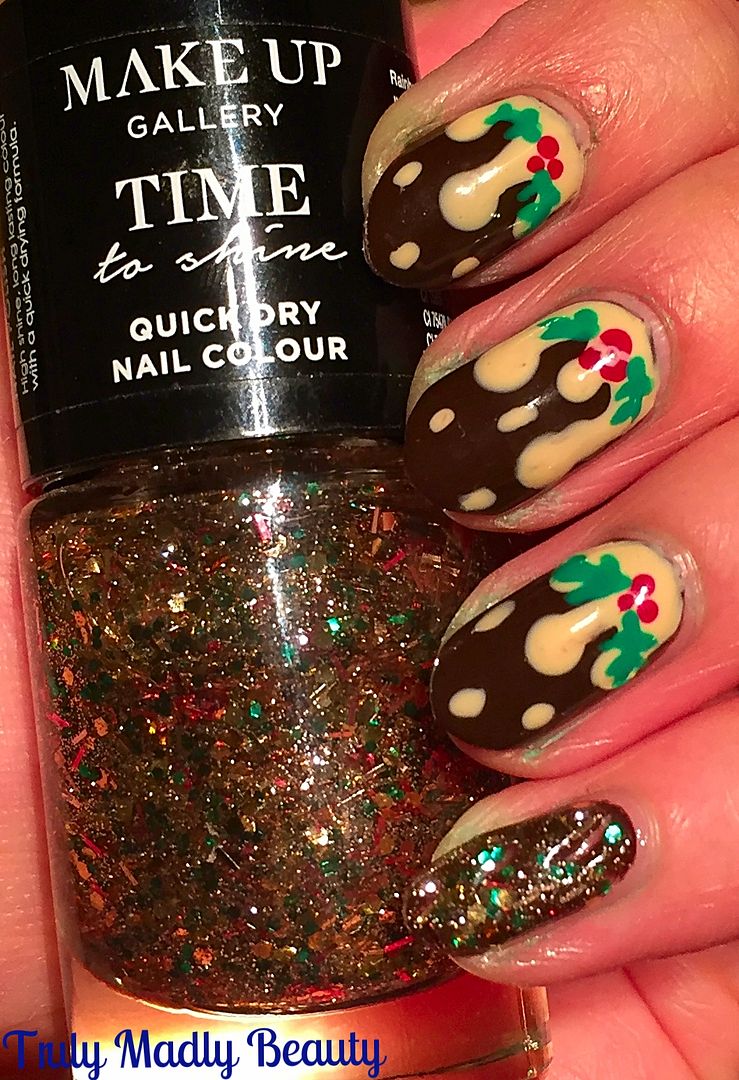 As you can see I decided to rock some glitter on my little finger as an accent & for this I used a polish I picked up in Poundland called Rainbow Sparkle! Filled with gold, green & red glitters of various shapes & sizes, you really can't get more festive! A couple of coats of this on top of the brown created some satisfying sparkles. Not bad at all for a pound.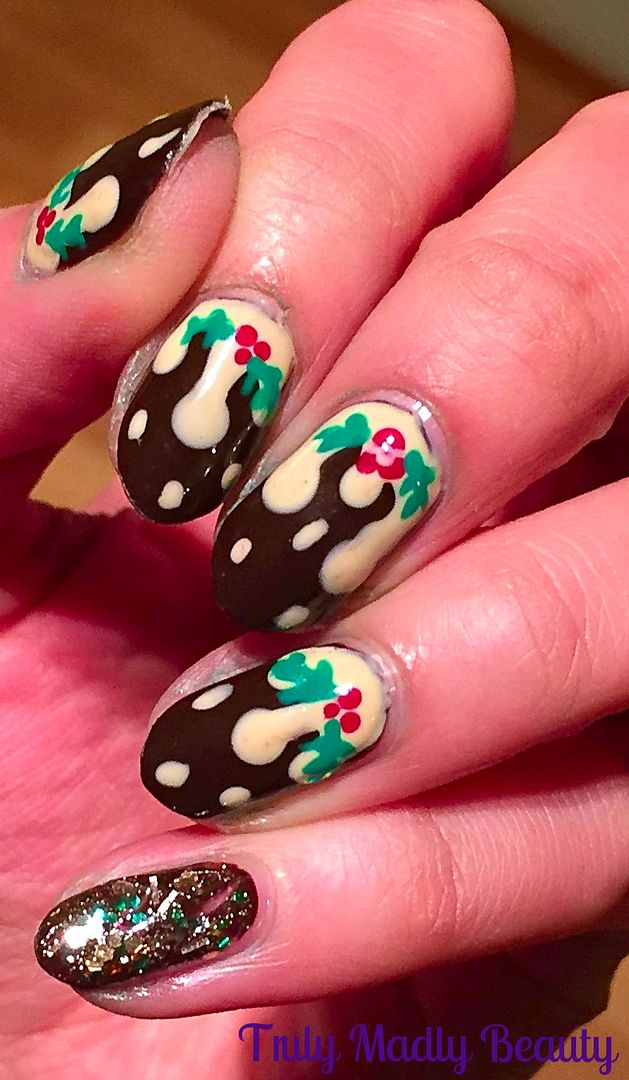 Finish it all with a nice thick coat of topcoat & you have your Christmas Pudding Nails good enough to eat! You can see all of my previous Christmas Nail Art ideas HERE. Thanks for reading!
Lotsa love to ya!