Hey there my loves, hope the week is treating you all well?
I'm truly loving rolling out the Spring vibe mani's at the moment, florals make me happy & they are in abundance this time of year, so I try & incorporate them in to everything I can, including outfits, accessories & of course...manicures!
Today we have some fresh Spring daisies adorning the nails using one of my favourite polishes this year so far as a base, Models Own Rose from the Chrome collection...hello rose gold nails!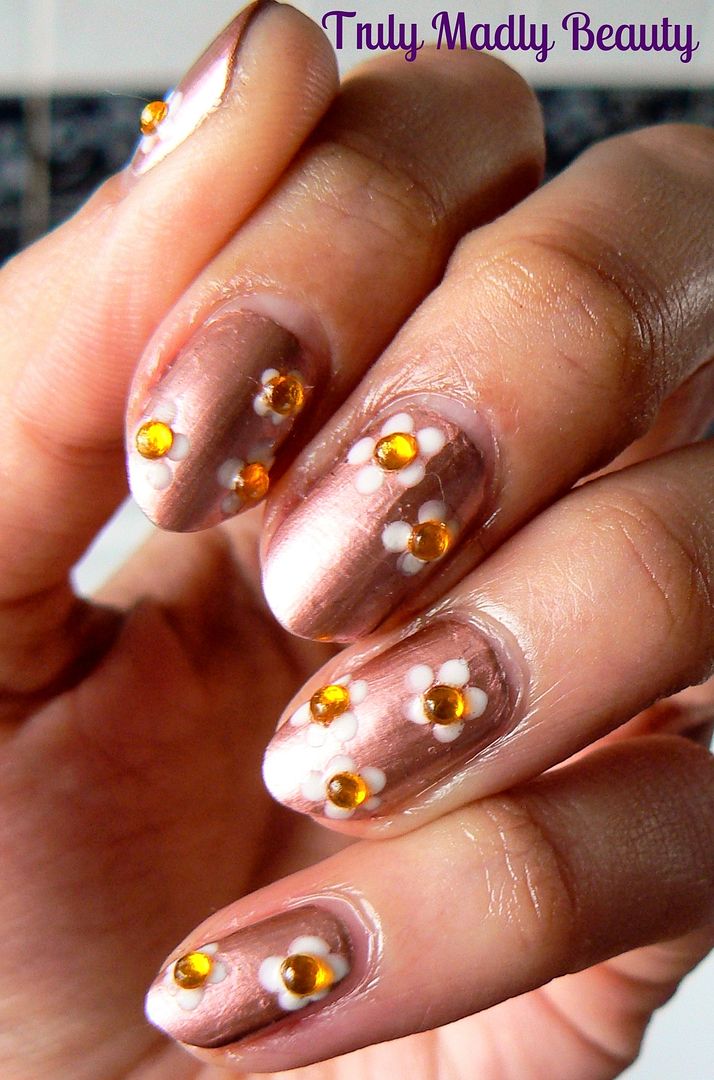 If you're familiar with my blog then I'm sure you'll know of my love for this brand & their fab collections that continue to blow me away. However they really did good with their Chrome range of metallic foils, which features this beauty that satisfied my rose gold addict needs! Who doesn't love a bit of rose gold & now that I can rock it on my nails I'm a happy bunny!
I applied two coats of Rose on top of bare nails which I had buffed slightly before hand to create a smoother surface as this is how it is recommended to apply these polishes & pretty much all foil polishes in general.
Application was lovely & smooth with thankfully not much streaking as can be common with metallics. Its advised to apply a good 2-3 coats for foils, however as I was going for a bit of nail art as well, I've stuck with my obligatory two.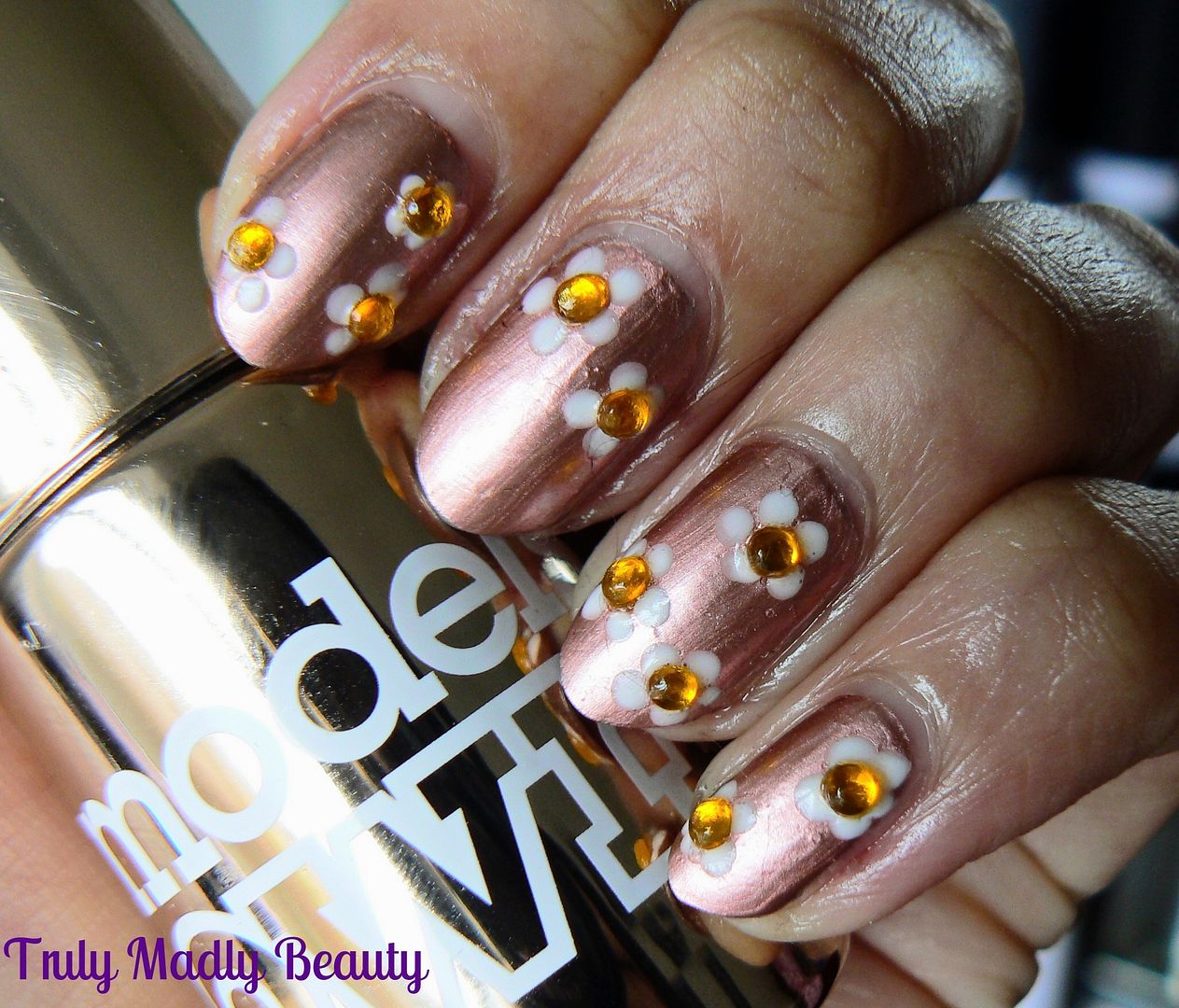 The daisies could not be easier to do & I just love how simple yet so pretty this design is! Just grab your dotting tool or if you don't have one then whatever DIY tool you have at hand i.e. a bobby pin, ballpoint pen etc. Dip into white polish & simply dot on a circle of 5 dots to create your petals.
You can then use a yellow or gold polish for the centre of your daisies but you know how I love my rhinestones so using a dot of clear polish, I added on some pretty yellow stones to give my daisies a 3D effect.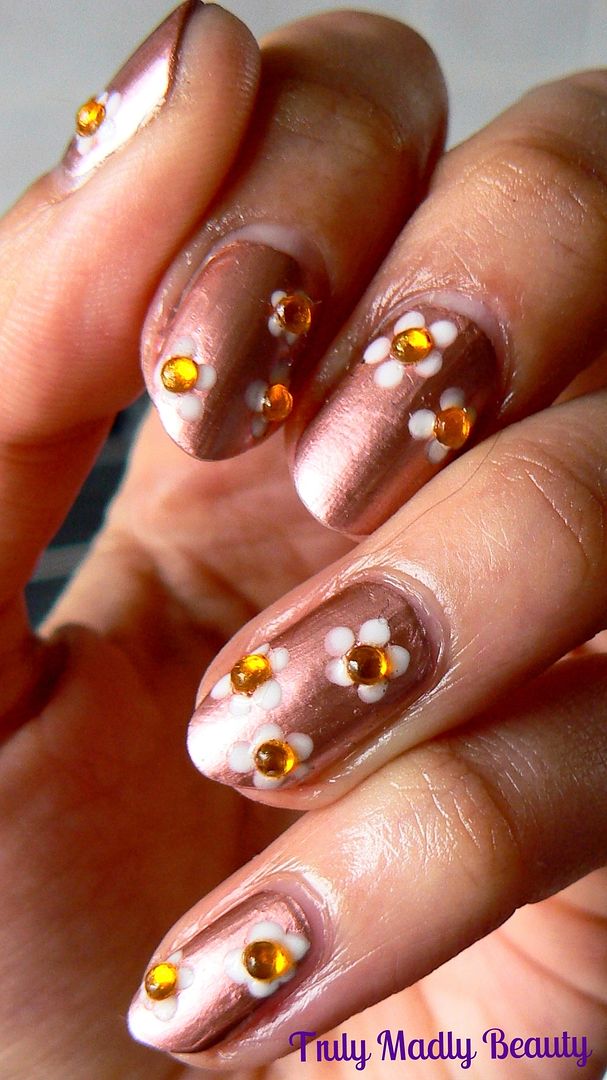 Not forgetting that all important top coat to seal your design! Didn't I tell you it was easy? Thanks as always for reading my loves!
Lotsa love to ya!