Hello there lovely readers!
Life has veered towards the manic stage once again with not just work but my Uncle will be tying the knot this Easter Weekend so lots of wedding stuff a happening! Thankfully though everything seems to be going according to plan with outfits & final details sorted. Weirdly though I have absolutely NO CLUE what to wear on the nails! Any ideas welcome! :)
Speaking of nails we are of course coming up to the glorious four day Easter weekend! Huzzah for long weekends! Naturally I couldn't let the occasion pass without some form of Easter inspired nail art. Last year I did some cute if slightly psychotic chick nails, this year I wanted to do something different so here we have some naughty pink bunny's showing us their bootys!
Cheeky bunnys! Haha! Completely random I know but random is my middle name ;) For this mani I used the Topshop Nail Rock polish nail art set that I picked up yonks ago on sale & included little white pom poms which I thought would make perfect bunny tails!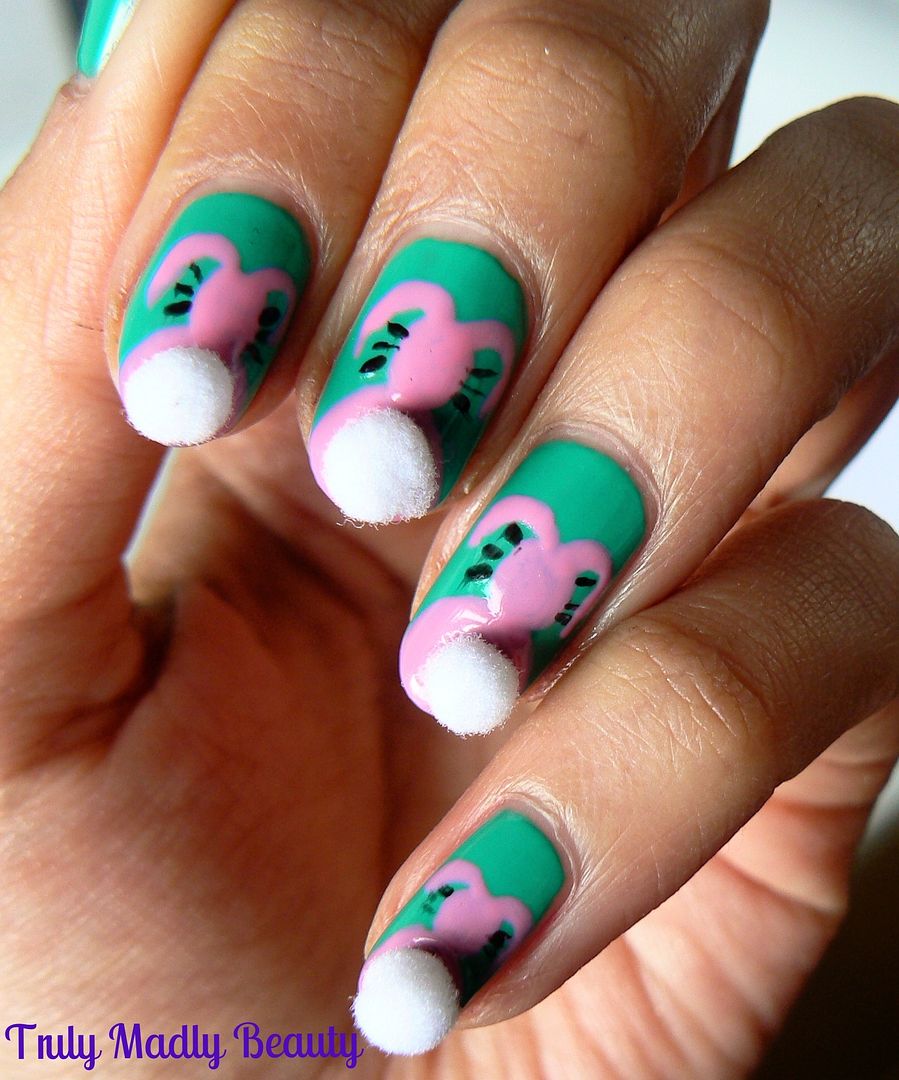 I also love the gorgeous turquoise green creme polish that comes with it, so bright & cheerful! Here I've applied two coats, the formula was smooth & lovely to apply.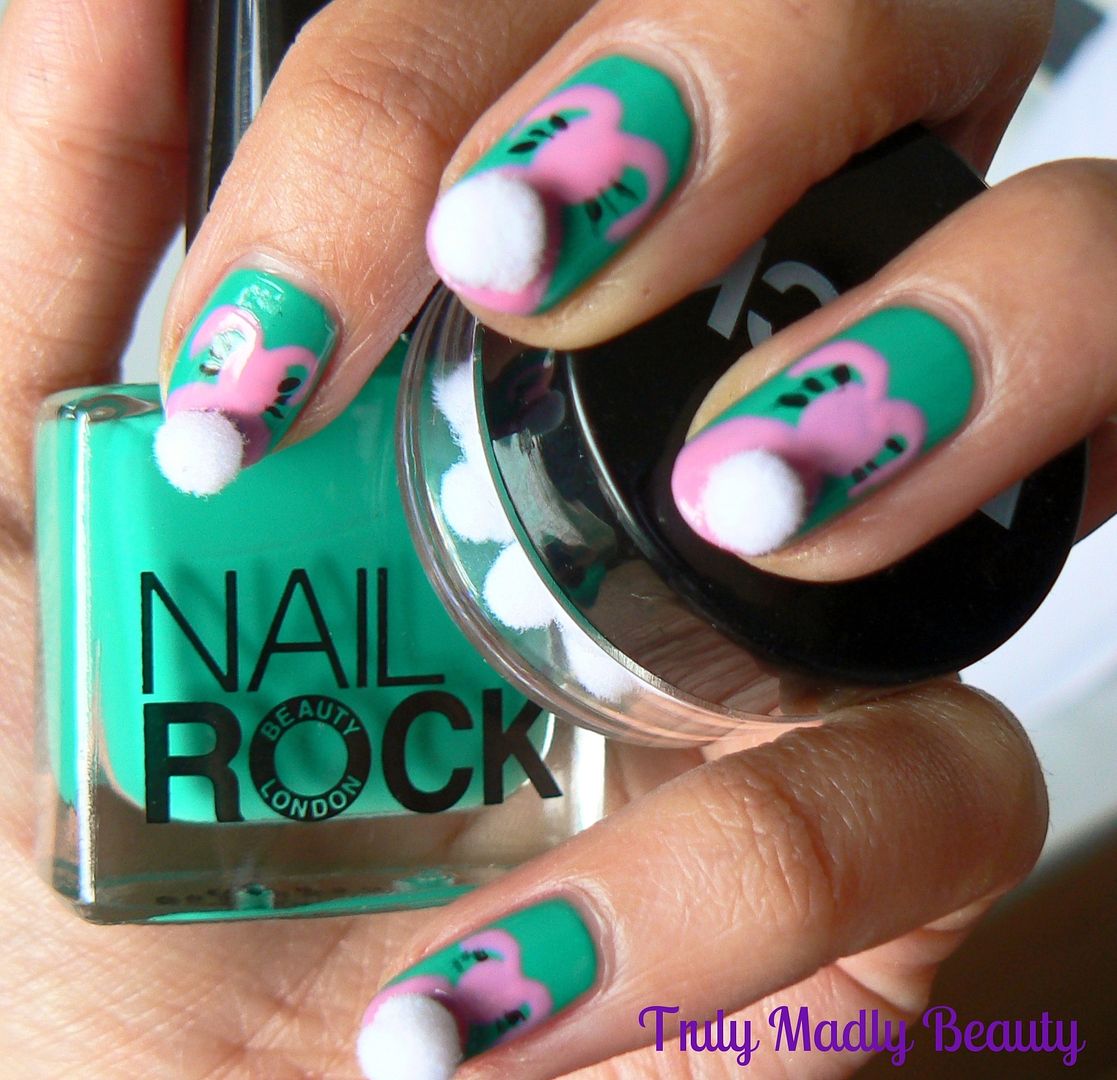 I used Zoya Shelby to create my bunny bodies as I wanted me some pink rabbits. Shelby is a scrummy blue toned cherry blossom pink, much love for this girly pink!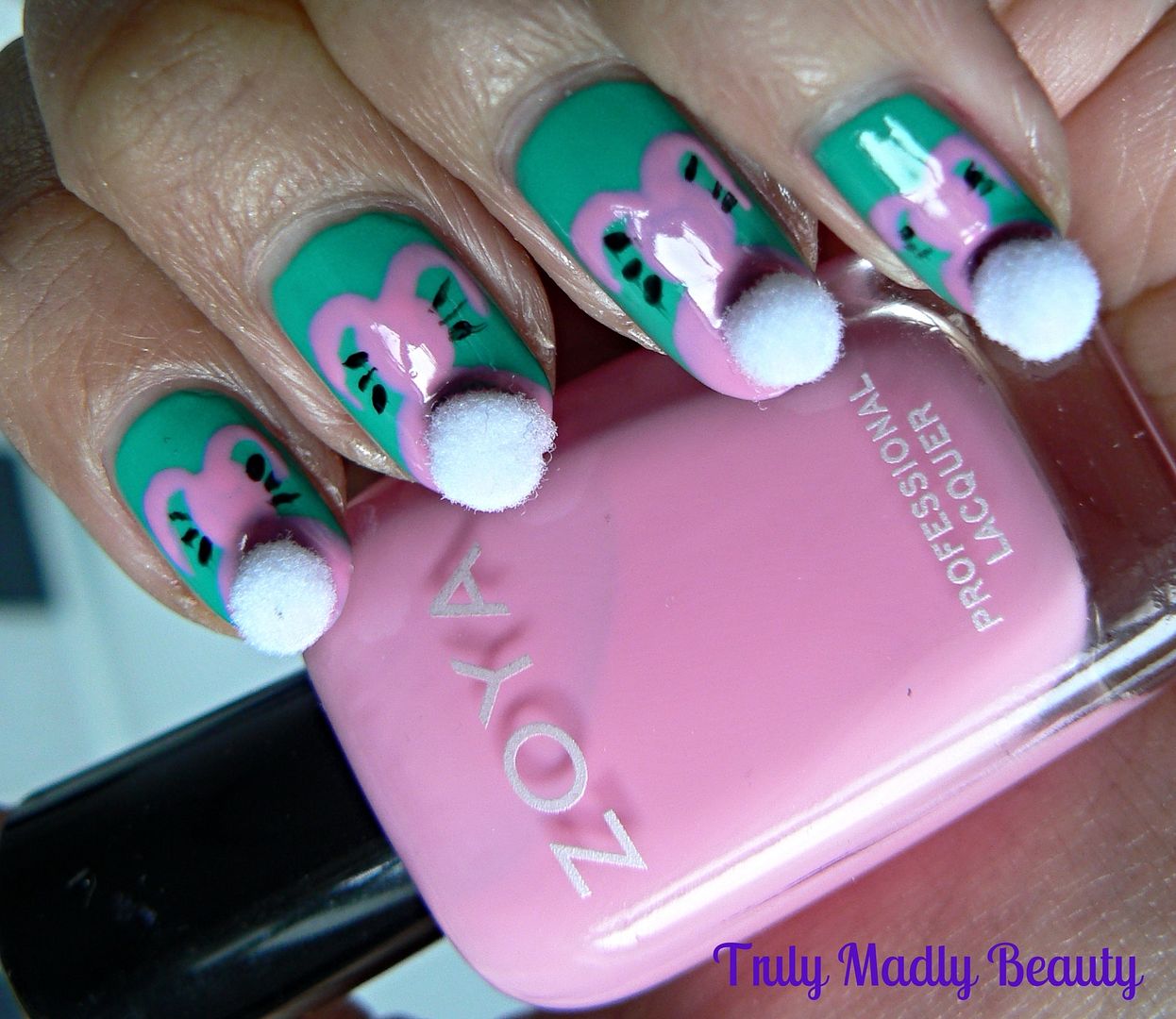 Drawing the bunnies couldn't be easier, I just free-handed a oval shape for the body, dotted on a round circle for the head, added two curved lines for the floppy ears, before finishing of with three black whisker either side using black polish & a toothpick.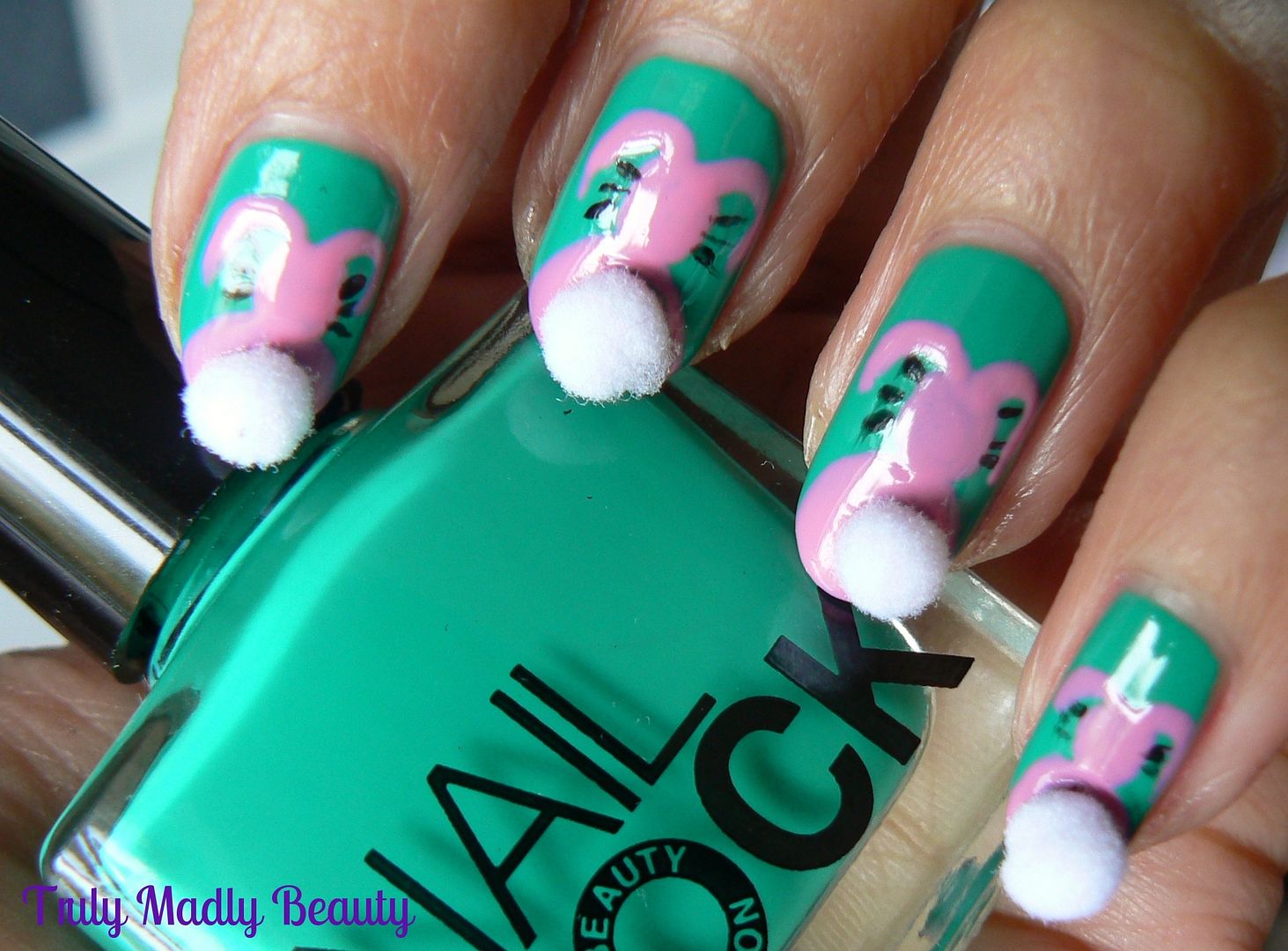 After applying the topcoat, whilst the polish was still wet I applied a pom pom to the tip of each nail with a pair of tweezers. Done!
Now of course this manicure was completely impractical for every day wear & after about an hour the pom poms were getting in the way of every day duties a tad, so off they came & I dotted on some white polish instead. But I enjoyed wearing them immensely even if for a short time ;)
Thanks as always for reading sweetpeas & hope you have a lovely Easter!
Lotsa love to ya!