Hello there lovely readers!
A family wedding affair is on the agenda for moi today but that won't be till the evening, so thankfully that leaves plenty of time to prepare. Asian weddings usually guarantee a jolly good time so looking forward to it :)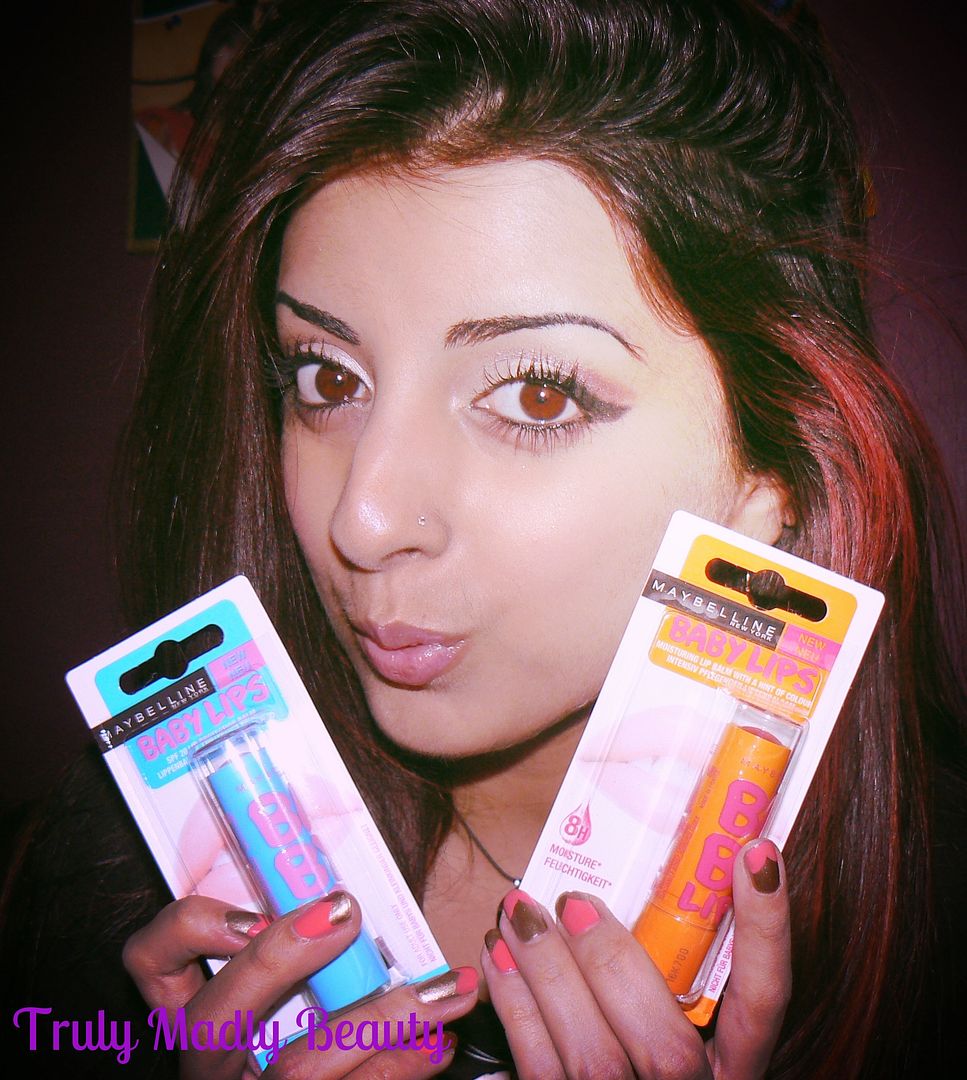 Now every once in a while there is a product released that has the beauty world in a tizz over...one such product was the muchly anticipated Maybelline Baby Lips range that I confess I completely succumbed to as well. And happily too...as they are blooming fabulous & currently hold position as my number one favourite lip product.
I've mentioned it many a time about how I suffer from terribly dry lips, truly a bane on my life it is. So whenever an exciting new lip balm/product is released that promises hydration & moisturisation for those lips I'm normally drawn to it like a mouse to cheese. And man...these babies did not disappoint. I initially picked up only two from the range, Hydrate & Cherry Me but I've since gone & nabbed the other two tinted balms from the range as well I love them that much.
Hydrate is a colourless balm that I use as a perfect base moisturiser before applying lipstick which simply glides on top of it. Cherry Me is a delightfully scented red tinted balm that's colour can be built up on for a more pigmented finish & just leaves the lips feeling so soft & super moisturised. These babies also have an added SPF20....win.
These little wonder balms are only £2.99 a pop & are available to pick up from most Maybelline makeup counters. I also have Pink Punch, which is a pretty pink & Peach Kiss, a nice nude toned shade, both equally as lovely as Cherry Me & all are carried about my person at all times. I really do hope they expand the range & introduce a wider range of shades!
Thank you for reading lovelies! Have you tried Maybelline Baby Lips? Do you have any other favorite lip balms recs?


Lotsa love to ya!