Ello ello me lovelies!
This week I've been sporting a 'dragged backwards through bush' look thanks to the glorious gale force wind we've been blessed with the past few days. I think if I actually attempt to run a brush through my hair it'll get lost forever in the forest of knots never to see the light of day again O_o Guess its updo's for the time being eh?!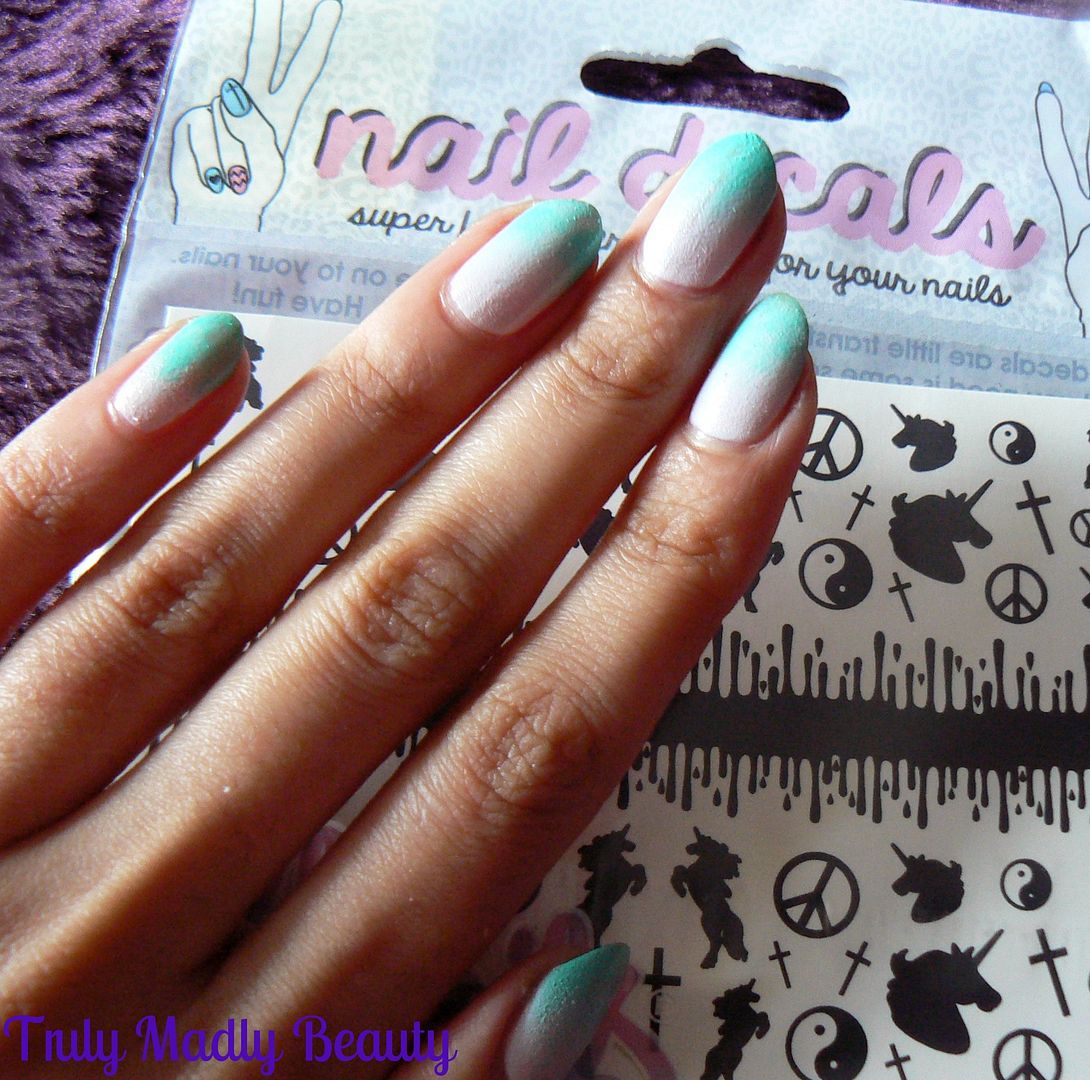 If you caught my previous post on how to use Masking Fluid as a barrier for easy nail art clean up, you'll remember that I also shared how to do a quick & simple pretty sponge gradient. All the details on the process can be found on that post HERE!
The gradient created a canvas that was begging for a bit of extra attention so twas the perfect opportunity to test out the new DIY Nail Decals I picked up recently. The colour combination of pastel pink & turquoise blue immediately brought mystical unicorns to mind so I couldn't resist applying the fab unicorn decals!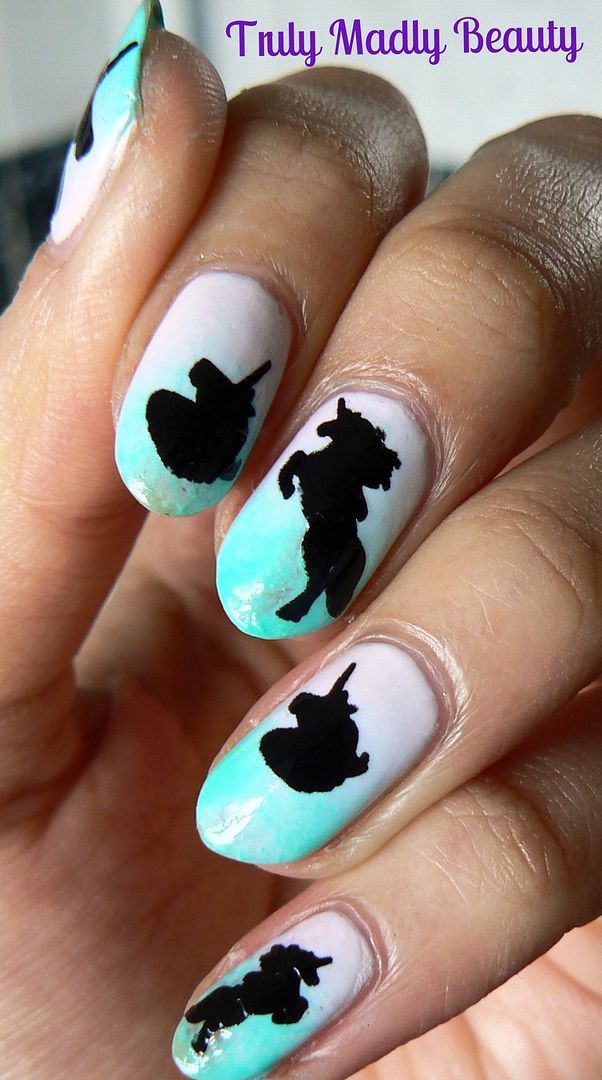 For the gradient I used Models Own Hypergels in Pink Veneer & Turquoise Gloss applied over a white base, I love this combo! I think I may have a new found addiction to gradients now that I know how easy they are!
For some reason I've always avoided using nail decals, I guess I was under the impression that they were majorly complicated to use. However I couldn't have been more wrong!
To apply the decals you simply choose which design you wish to use, so I picked out the ten different unicorn decals I wanted to apply & cut them out. Then doing one nail at a time, pick up your nail decal & plop it on the surface of a cup of water to soak for 5-10 seconds.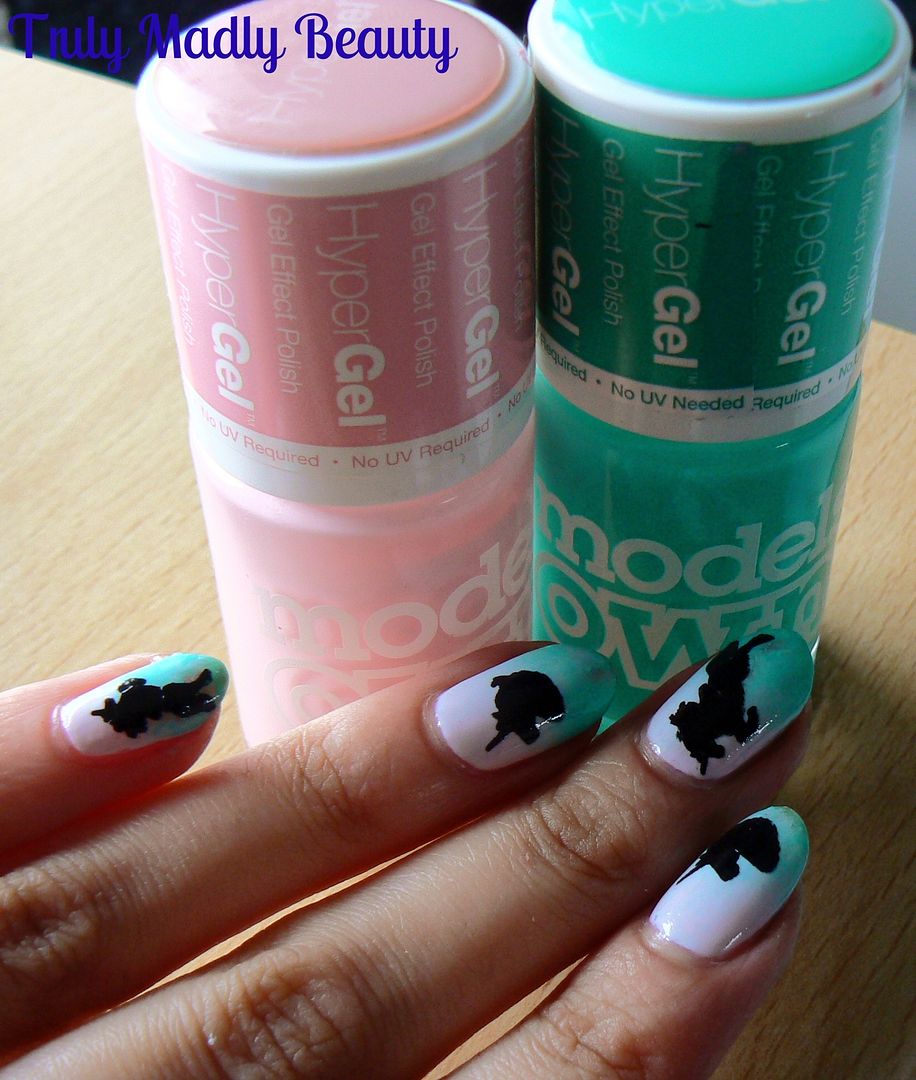 Once done simply lift the decal out of the water & wait for another 5-10 seconds or so & the decal should slide right off the backing paper, remove with the tip of your finger & position on to the nail (polish must be dry!)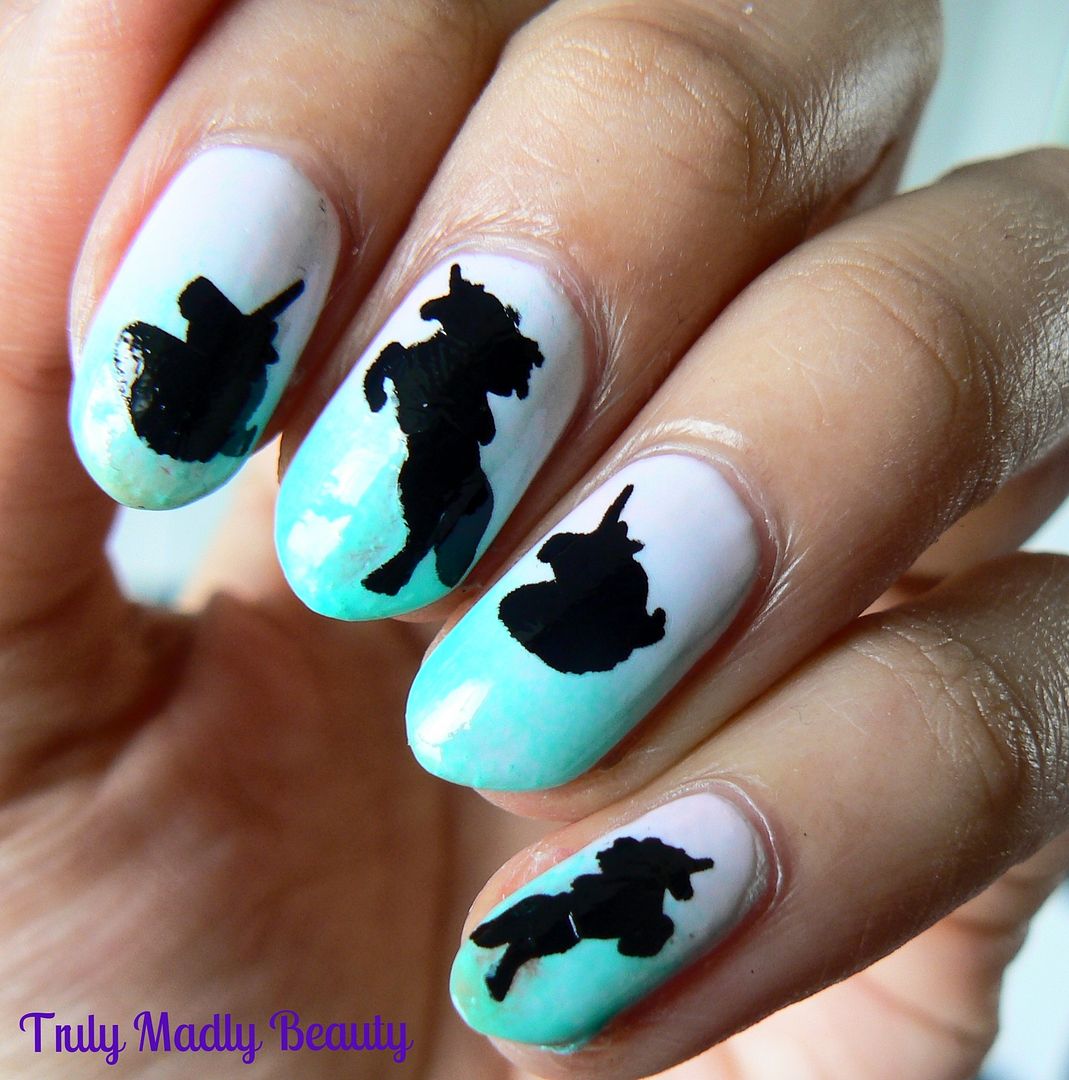 Pat the surface dry with a bit of tissue then finish with a slick of topcoat to seal the design & make your decal last longer. Hello magical unicorn nails!
I picked up quite a few different nail decal sheets with funky designs from DIY Nails which I can't wait to try out! Thanks as always for reading my beauties!