Happy Halloween my fellow ghouls & goblins! Hope you all have a good night however you may be celebrating! Keeping it low key meself, as I'm just too exhausted from Ram & I's Brussels adventure yesterday which FYI was amazing & then some. Such a wonderful place to visit & the chocolate covered waffles were as divine as everyone said they would be! ;)
I couldn't resist squeezing in one last Halloween manicure, especially as this one is probably my favourite out of the whole bunch! So coming last in my Halloween mani series but most certainly not least...Cobweb Tips!
What do you think? I just love the colour combo especially, the orange & black together just screams Halloween don't ya think? Again these were inspired by a fab IG account I follow, the uber talented @naildecor :)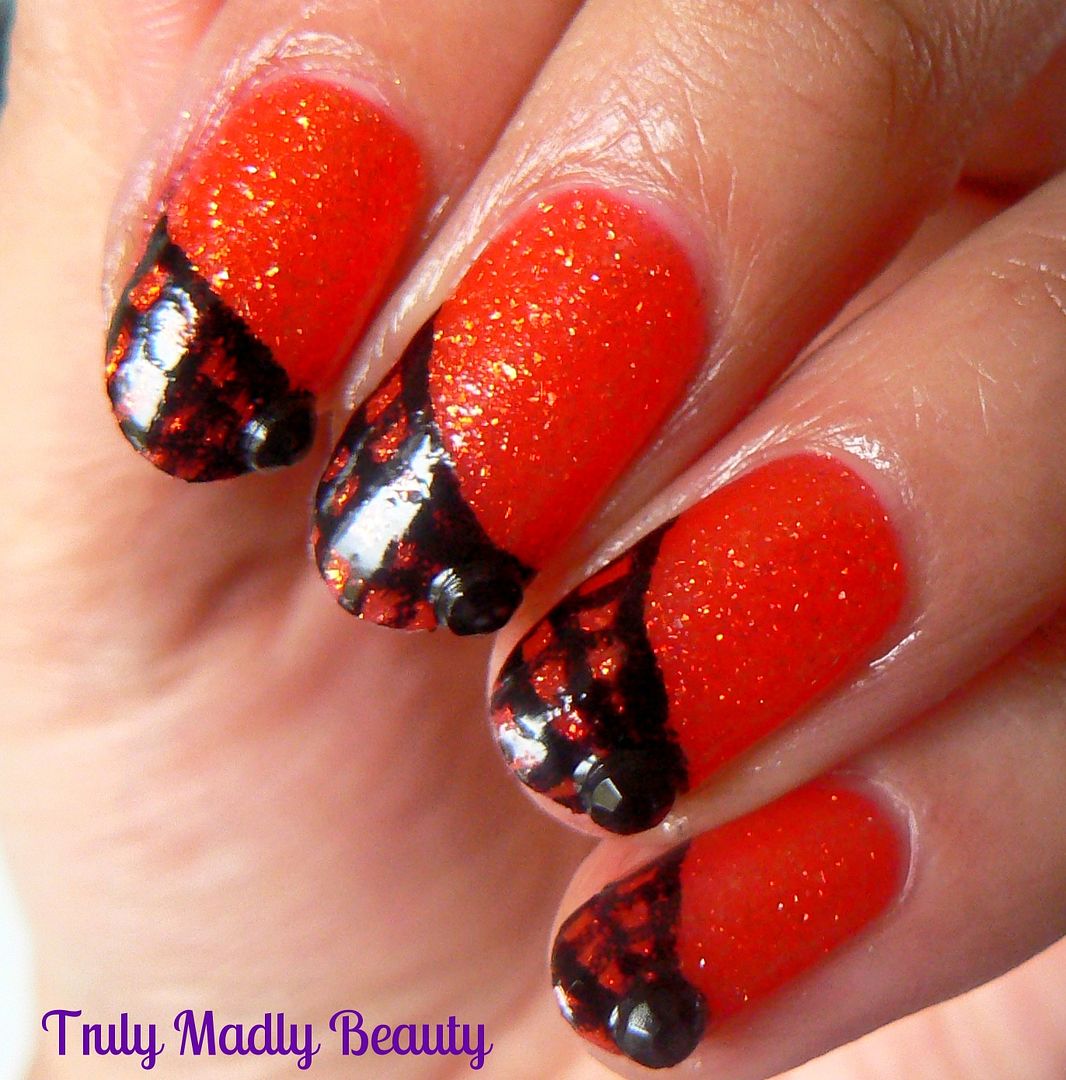 I started off with my base which is this absolutely STUNNING sparkly orange textured glitter from Nina Ultra Pro polish I found in Sallys. I do believe this was part of their Pro Matte glitter range but alas it has no name on the bottle! Nothing grieves me more than a nameless polish so seeing as its Halloween lets call this shade pumpkin sparkle! ;)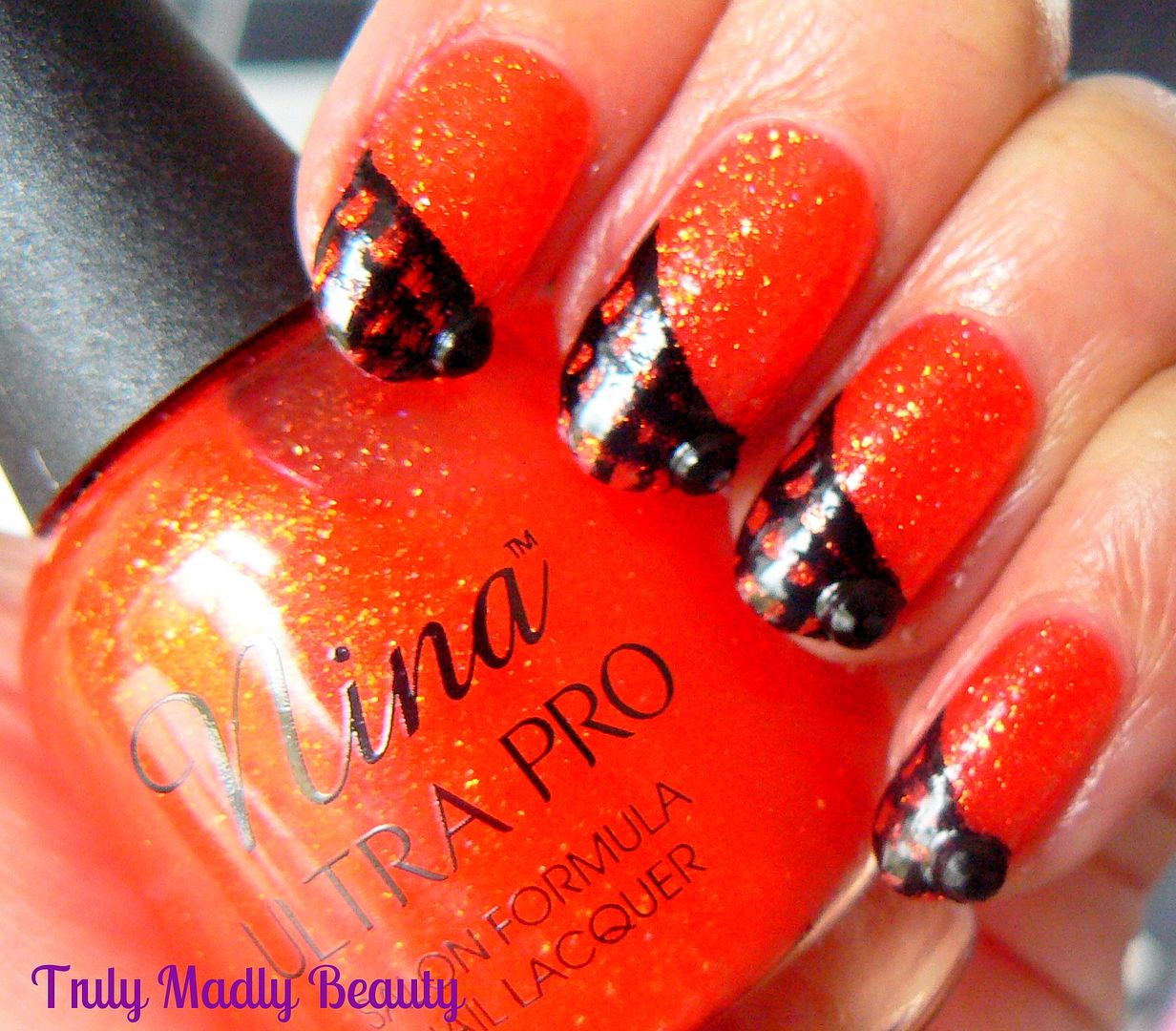 This was two coats applied & the polish dries to a gritty matte textured finish, much like those sand effect polishes. There is also some mighty purdy gold glitters thrown into the mix, giving the polish that extra sparkle...I love!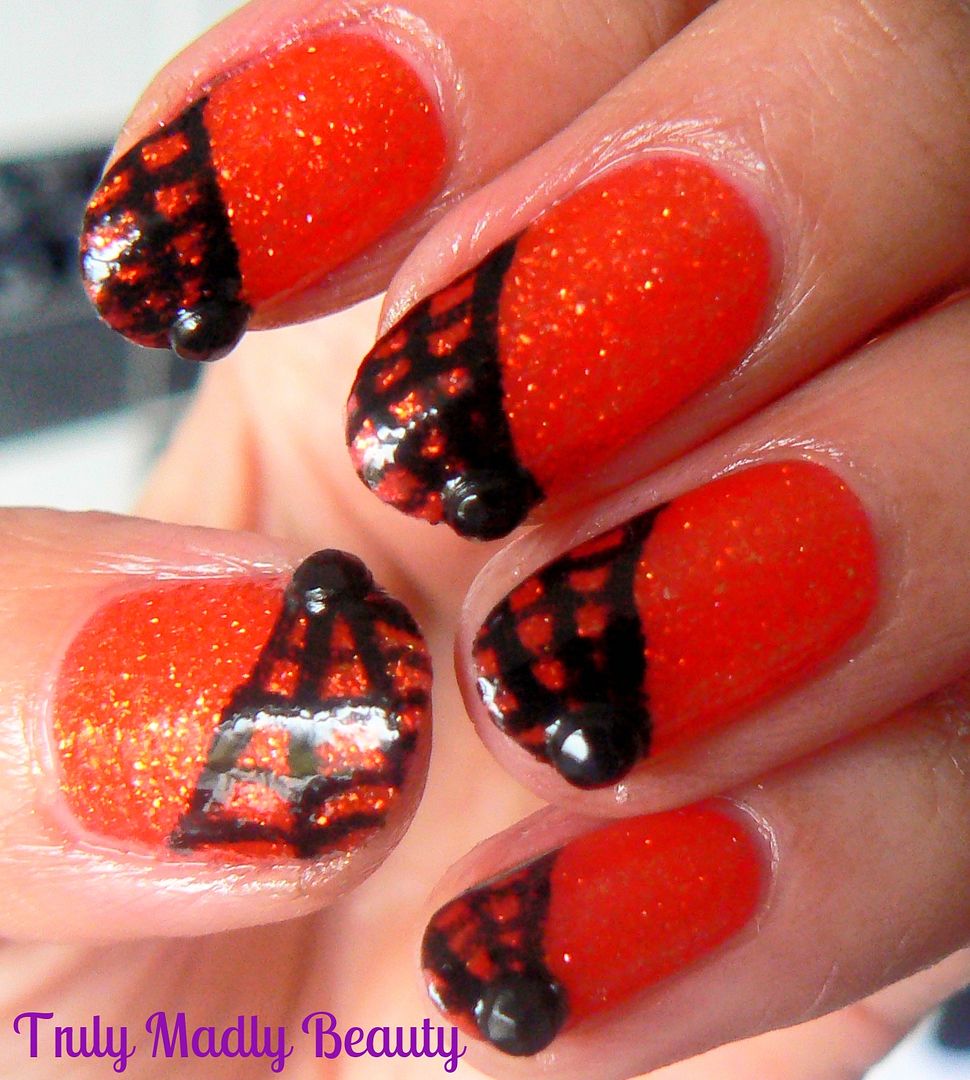 Then for the cobweb tips I simply grabbed my nail art brush & some black polish & starting from one corner of the nail tip, applied 3 curved lines along the nail before adding the smaller curved lines to create the web.
I added on a teeny black rhinestone for added detail before covering it all with two coats of topcoat not just to seal the stone but to also bring out the beautiful sparkle of the orange polish, which it did beautifully!
Thanks as always for reading my lovelies! I hope you enjoyed the Halloween manicures this year, now to get ready for some festive inspiration soon woop! Have a good Halloween!
Lotsa love to ya!