Bonjour mon petit choux! Happy Friday, all the more sweeter with the knowledge that its also pay day! Woop! But before I get away with myself imaging many unnecessary shopping trips & wish list fulfilling, I'm to remind myself that THIS month I should do the sensible grown up thing & save my moneys properly! Not only is polish a habit of mine but I also have a weakness for pretty dresses...they just CALL to me...& I inevitably succumb to temptation. Buy all the dresses! But no...no longer! My wardrobe is definitely groaning out load from the pressure within, I'll take pity on it....there's dresses that need lovin!
A little alternative take on a French manicure today using a pink base & white nail art giving a distinctly Parisian feel to the nails & was inspired by a lovely instagram account I follow 'alinapinuccia', she has the prettiest nails! I've only been to Paris the once & that was for Disneyland so I never actually got to see the place, however its definitely on my list of places I am dying to explore, one day soon hopefully!
For the pink base I applied two coats of this absolutely gorgeous polish from Catrice Ulti Mate Nudes Collection, a lovely mauve pink shade that I picked up in Portugal & goes by the most fabulous name of 'Karl Says Tres Chic'...not sure who Karl is...but I love the name regardless. Do excuse the blue marks on the bottle, all that remains of another Catrice polish I bought home with me yet sadly did not make it :(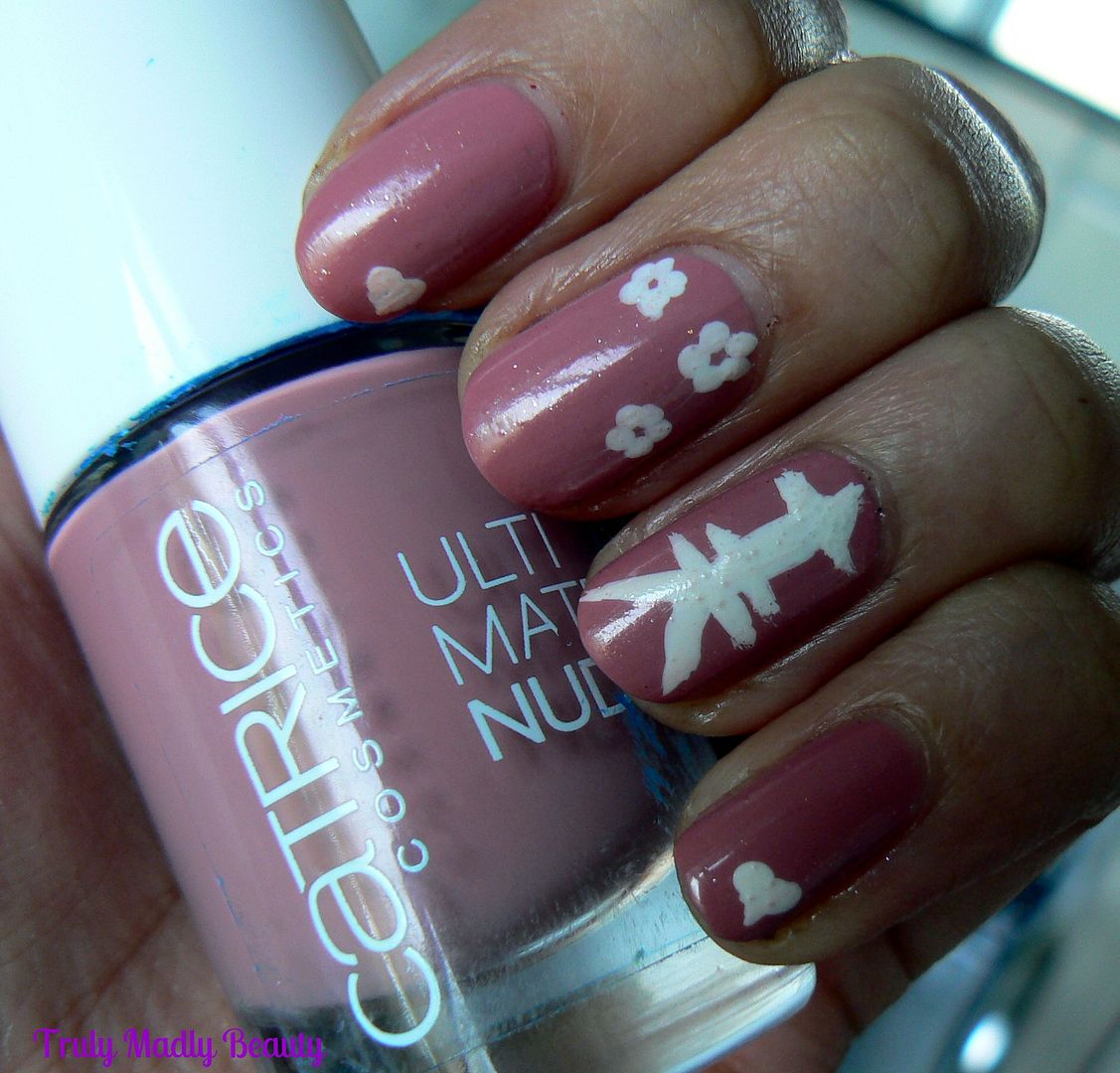 I then grabbed my white nail art pen from Models Own & did some quick random yet simple nail art. The hearts on the pinky & index fingers were created by simply placing two dots next to each other, then joining at the bottom with a dotting tool. The little flowers were done by placing 5 dots in a circle leaving the center blank, you could even put a stone in the center if wanted!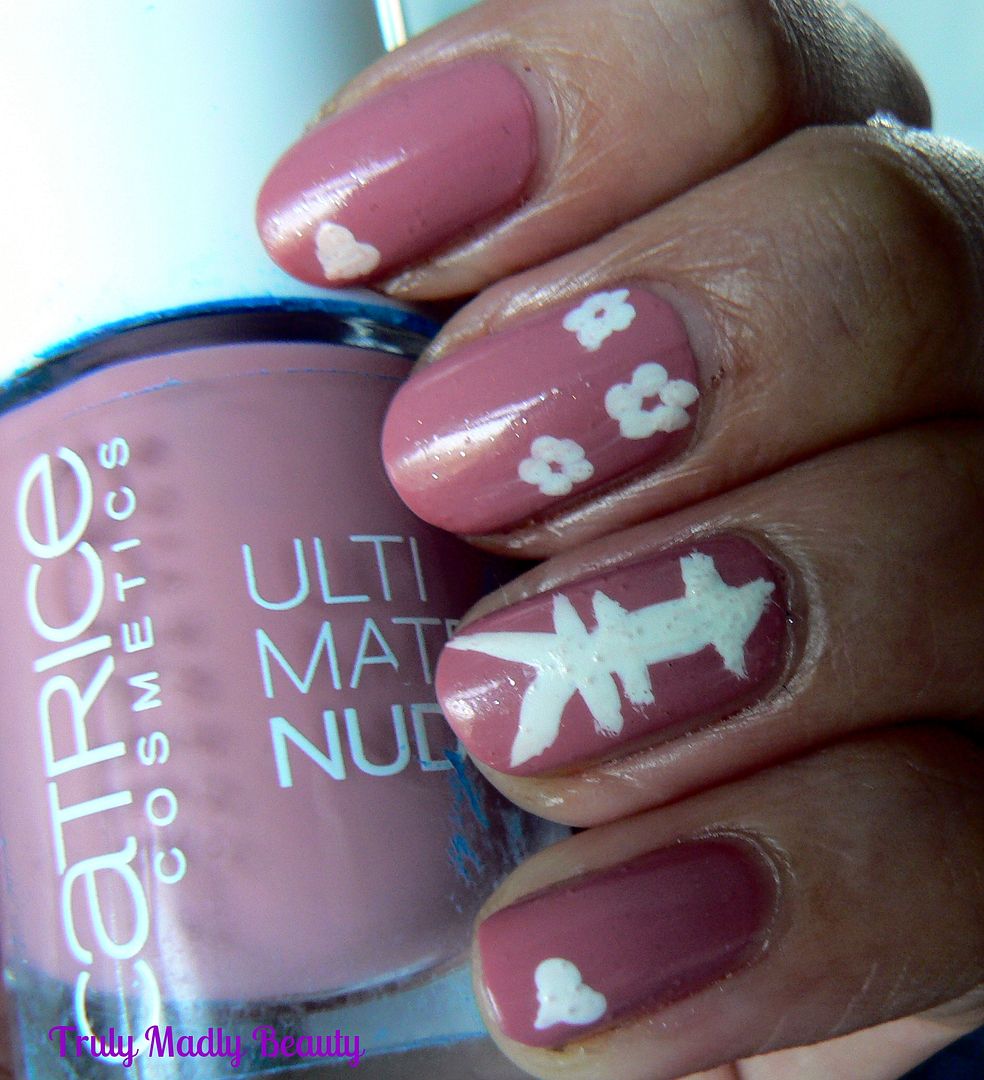 Finally the accent finger was well...err...a rough arty interpretation of the Eiffel Tower, a little homage to le Paris'. I thought I did okay until I caught my mother looking at it oddly, I asked her what she thought it was & her reply was "Is it a fox wearing a skirt?".....*tumbleweed*......FAIL.
That slight shimmer you can just about see there is courtesy of Andrea Fulerton Sparkle Shine Topcoat. I had such high hopes for this pretty looking top coat made up of micro fine shimmer dust however once applied I found it rather underwhelming sadly *le sigh*
Hope you liked the slightly different take on a French Manicure lovelies! Till next time!
Lotsa love to ya!