Hello there lovely readers!
Hope you're all having a good start to your week! I had the day off work today, I guess I wanted to prolong that lovely feeling of extended weekends from Easter however sods law has seen that I be paid a visit by that bugger, the flu, so my day off has been spent in bed. Fun times! But nowt a spot of homemade soup & Lucozade can't remedy :)
Today's nails I have to share with you lovelies not only have a funky monochrome theme going on but also a slight retro vibe too.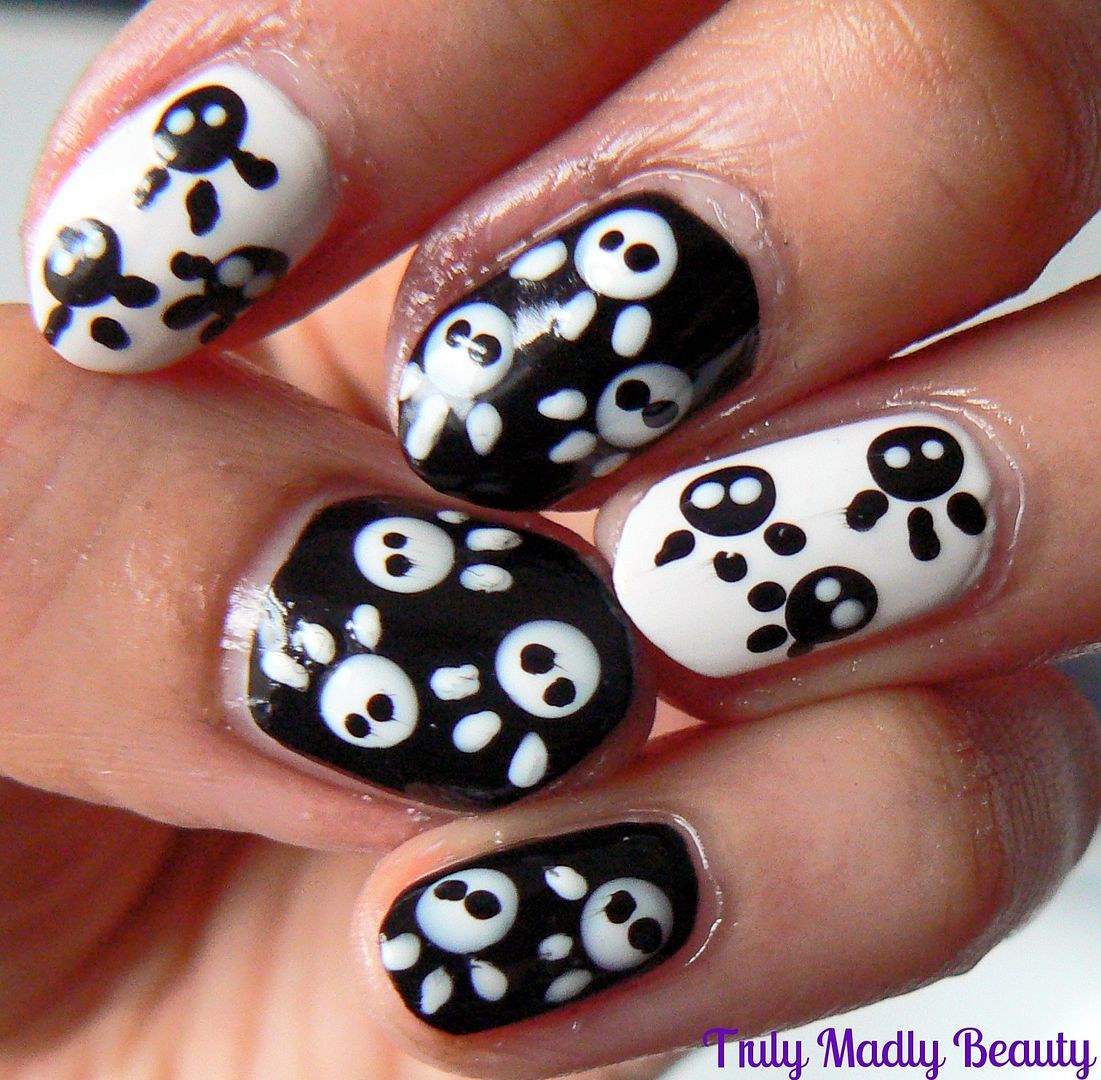 I recently watched Wreck-It-Ralph (thanks Netflix!) & loved it, not only because I simply love all things Disney but it also satisfied my nerdy computer game addict side! So I came up with this random black & white alien space invader design inspired by the retro video game :)
To create the retro alien design couldn't be easier, you just need a black polish, a white polish, a dotting tool & toothpick!
Paint the nails in alternate colours, the black I've used here is W7 Black, two coats & LA Colors White, two coats.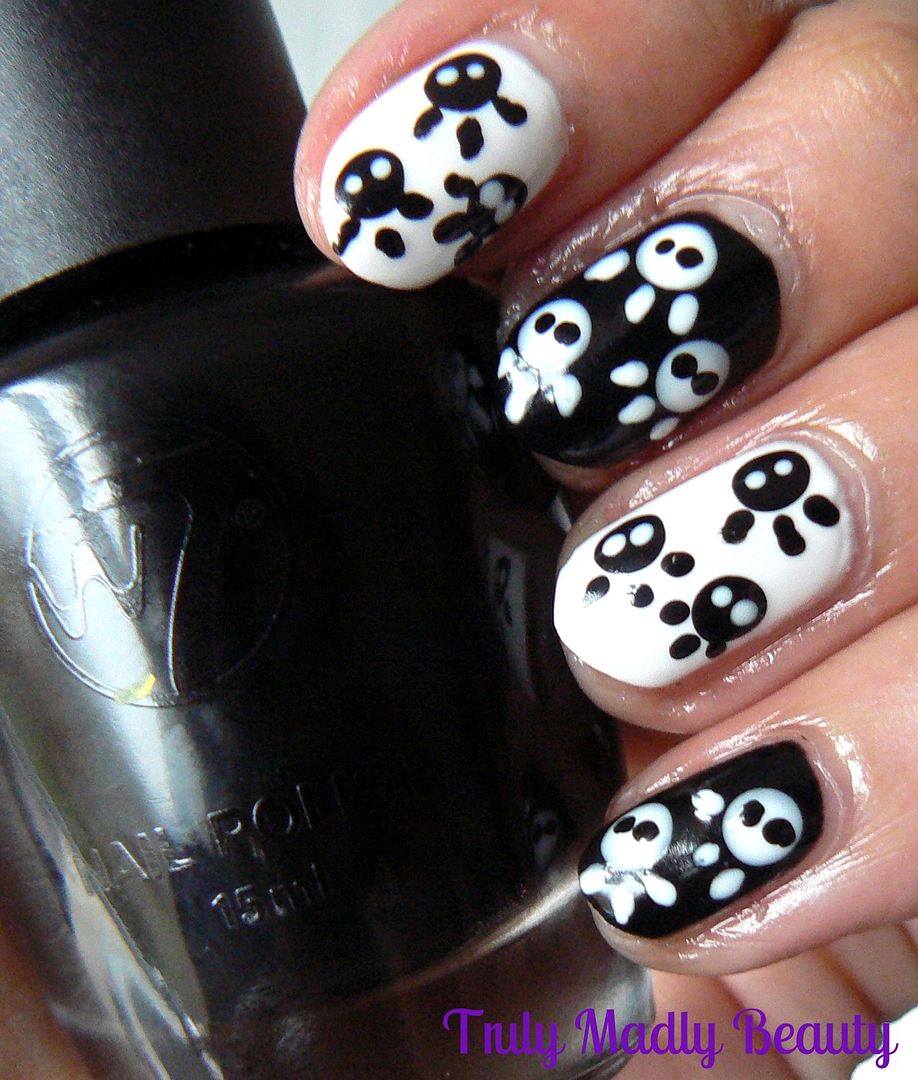 Then using the large side of your dotting tool, place black dots on the white nails & white dots on to the black nails, fitting about three per nail.
Using the smaller dotting tool add on the two eyes to your aliens before using the toothpick to add the three legs/tentacles.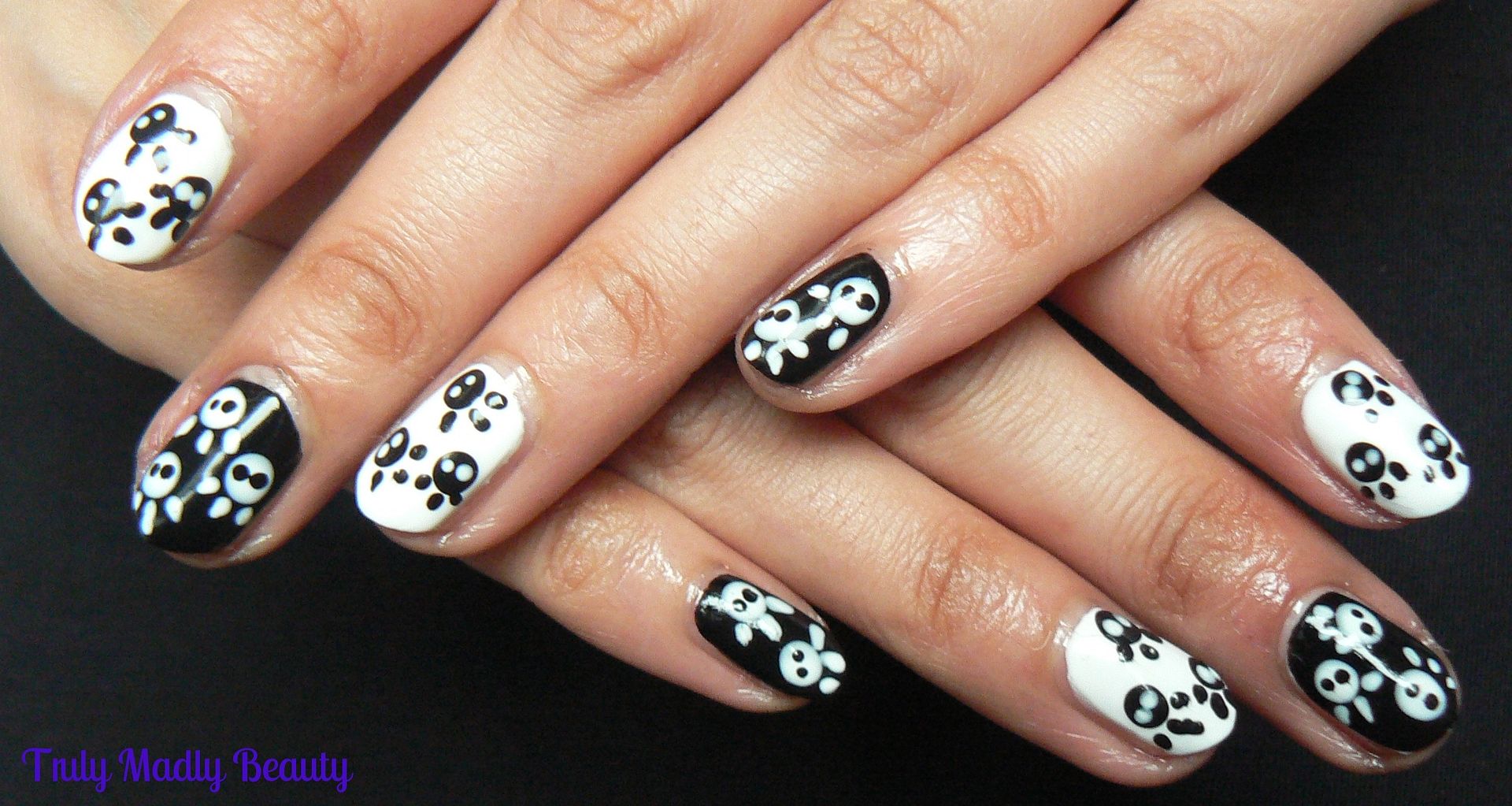 Finish with topcoat & you're done! So easy! Have a strong urge now to dig out my old games console for a good ol' computer game marathon, those were the good old days! Thanks for reading!
Lotsa love to ya!