Ello ello you gorgeous lot!
Did you all have a lovely Easter weekend filled with plenty of sweet delights? It was also my mums baby brothers wedding this weekend past & everything went fabulously! Was quite dreading getting back to normality today but it was definitely made a billion times easier with the presence of a certain Mr SUN! Where have you been old friend?!
In honour of the beaut weather at long last I simply had to share with you this absolutely GORG polish, the moment I saw this shade I knew it had to come home with me & it did not disappoint when I finally whacked it on the nails. Let me introduce the divine Pixi Beauty's Lime Lustre.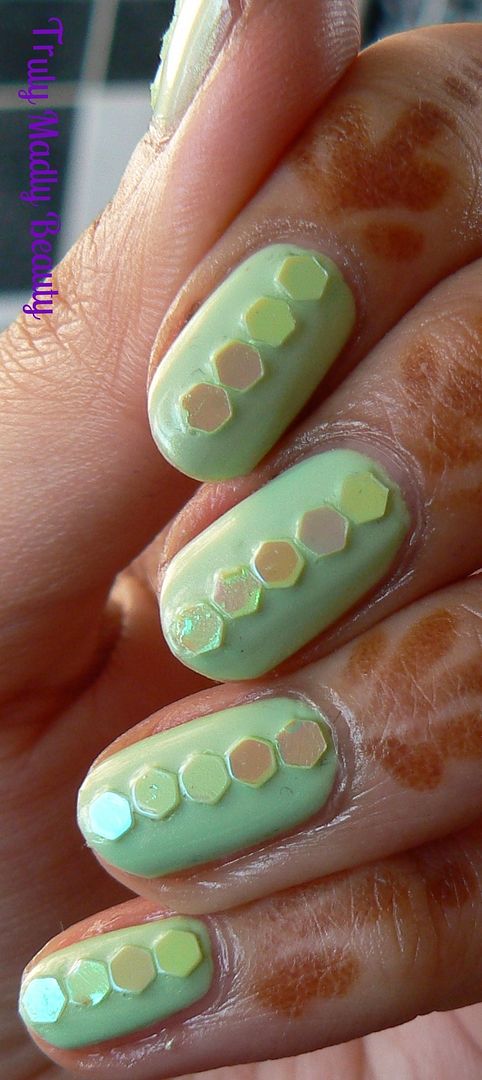 Please excuse the henna-ed hands from the wedding! But what did I tell you? Its a good un huh? And perfect for helping to kick start those Spring/Summer vibes! Lime Lustre is such a unique pale green crème that is a mix of both pastel & neon with a super pretty pearlescent shimmer running through giving it a whimsical edge.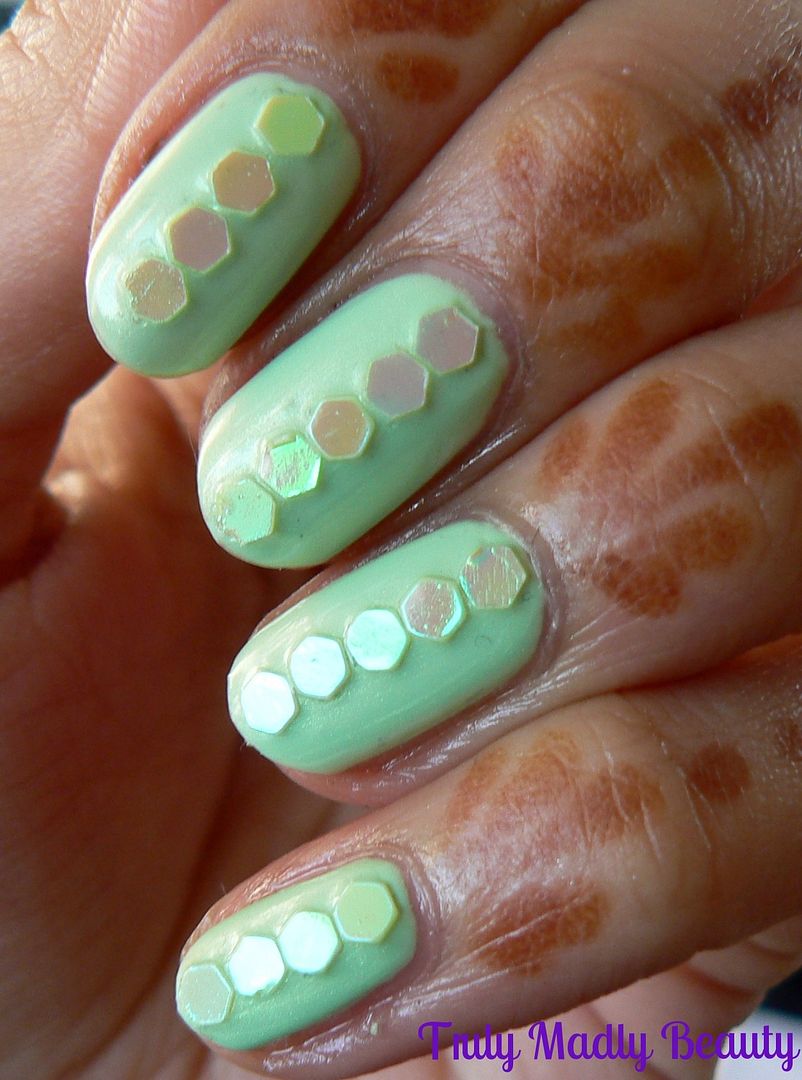 Here I've applied two coats which went on so smoothly, dreamy formula! The basecoat that I am currently using, by LA Colours, is a white tinted base, which actually helped make the Lime Lustre stand out even more so than if I were to apply it on a clear base.
Though this purdy polish was lovely all by its onesie I couldn't resist adding a row of holographic hexagonal glitters of a similar shade down the centre of the nail for added definition!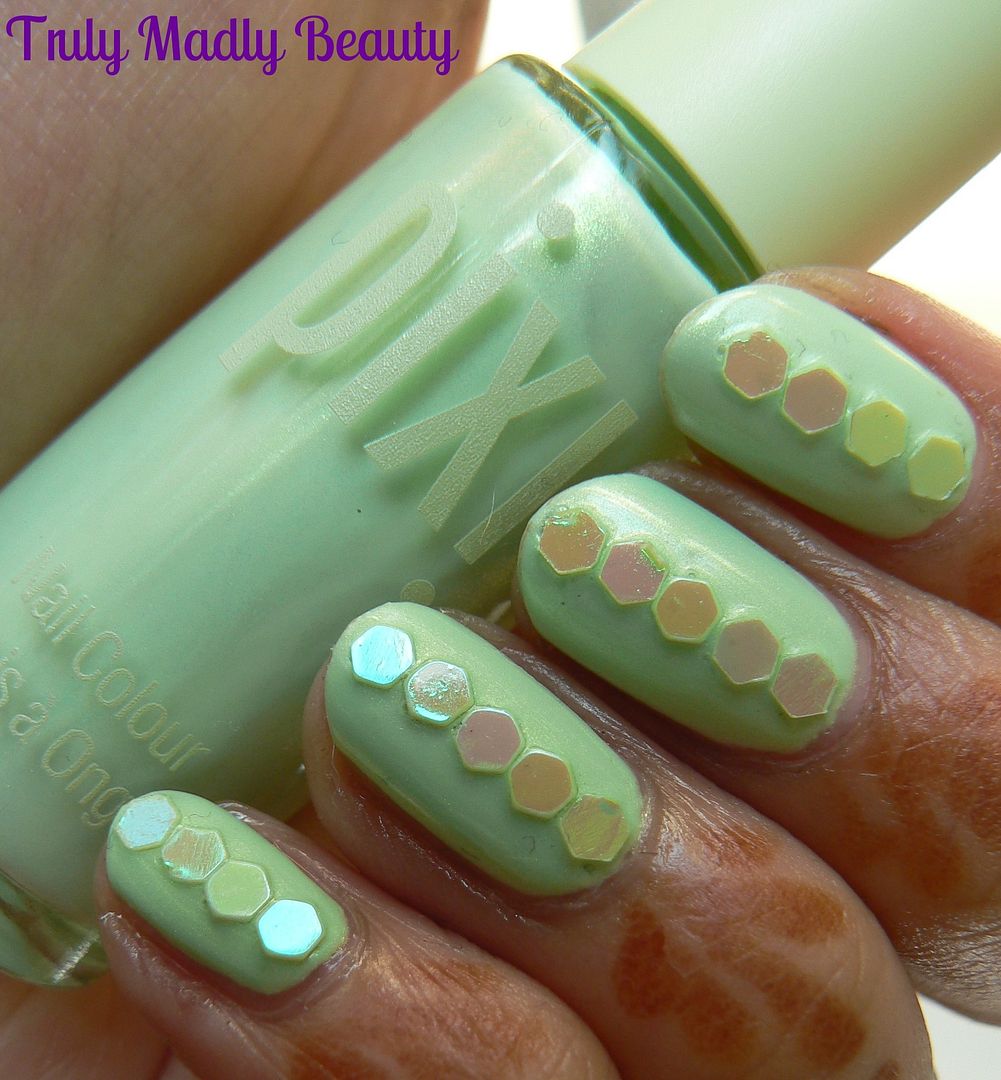 Finish with obligatory topcoat. I truly cannot get enough of this shade, I have a feeling this beautiful bad boy will be dug out for quite a few outings this summer!
PIXI Beauty polishes retail for £8 & can be found online. Thanks as always for reading lovelies!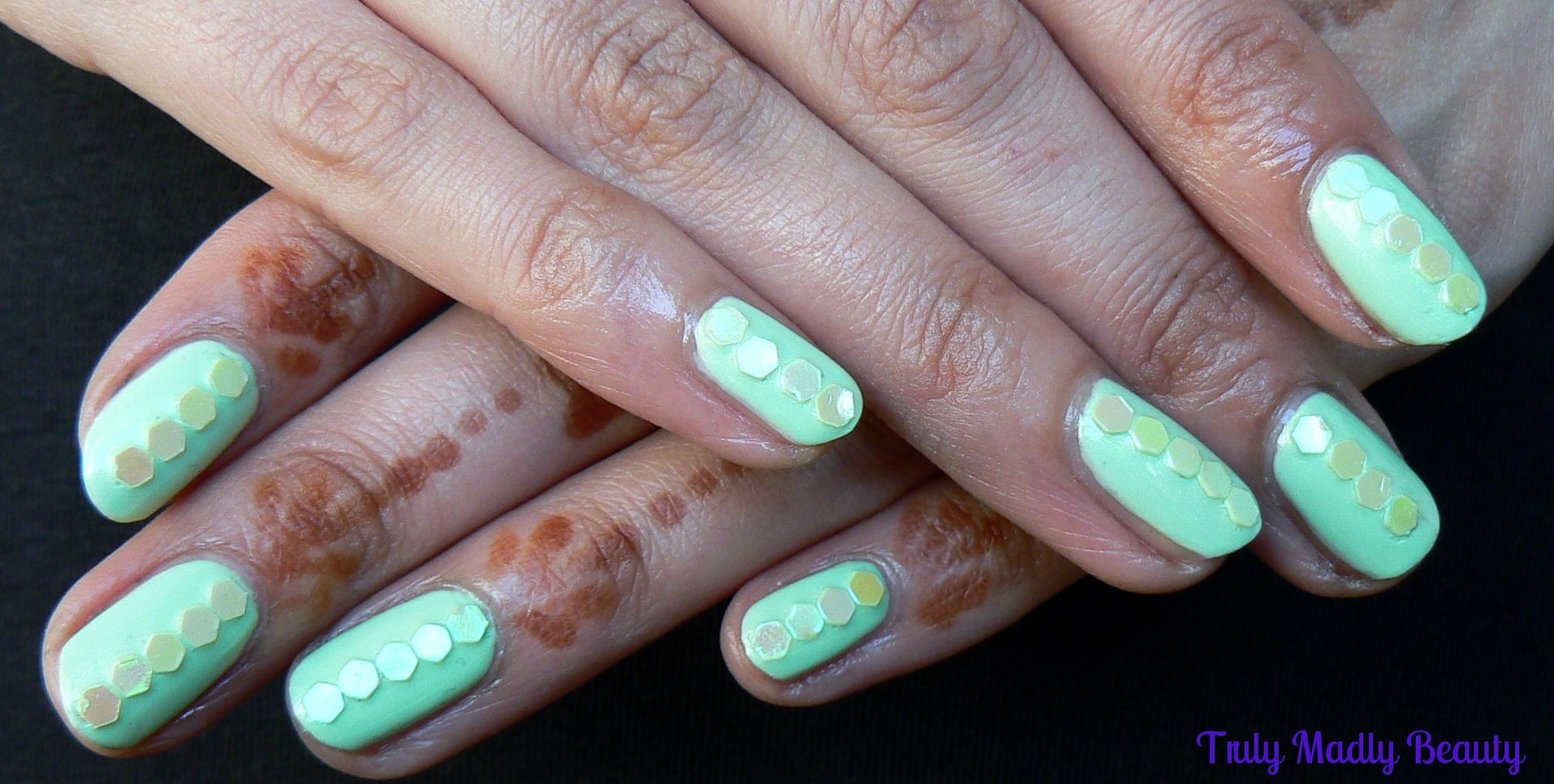 Until next time!

Lotsa love to ya!