Greetings lovely readers!
Tis nice not feeling those dreaded Monday blues for once, having booked the day off. I think this is a notion that needs actioning more often ;) A lovely time was had on Saturday being a part of Swap In The City and Fashions Finest event for London Fashion Week & is something that I would love to do again in the future for sure! Alas I couldn't make it to the Pro Beauty Show on Sunday as I was too poorly & to be frank the weather was so awful it didn't really encourage one to venture outdoors, hopefully next time!
Now I'm a wee bit late with this but Happy Belated Chinese New Year to all who celebrate! As usual I couldn't help but get involved with the special occasion in the form of some nail art. As this year is the year of the Sheep I decided to whack some of those fluffy creatures on mah nails...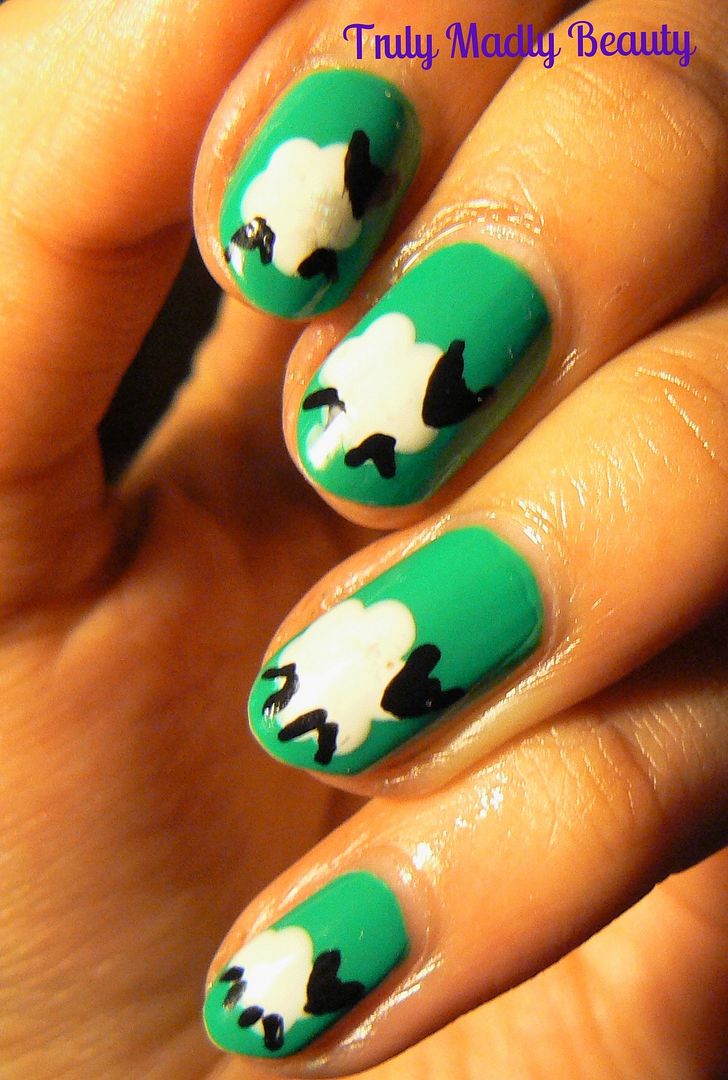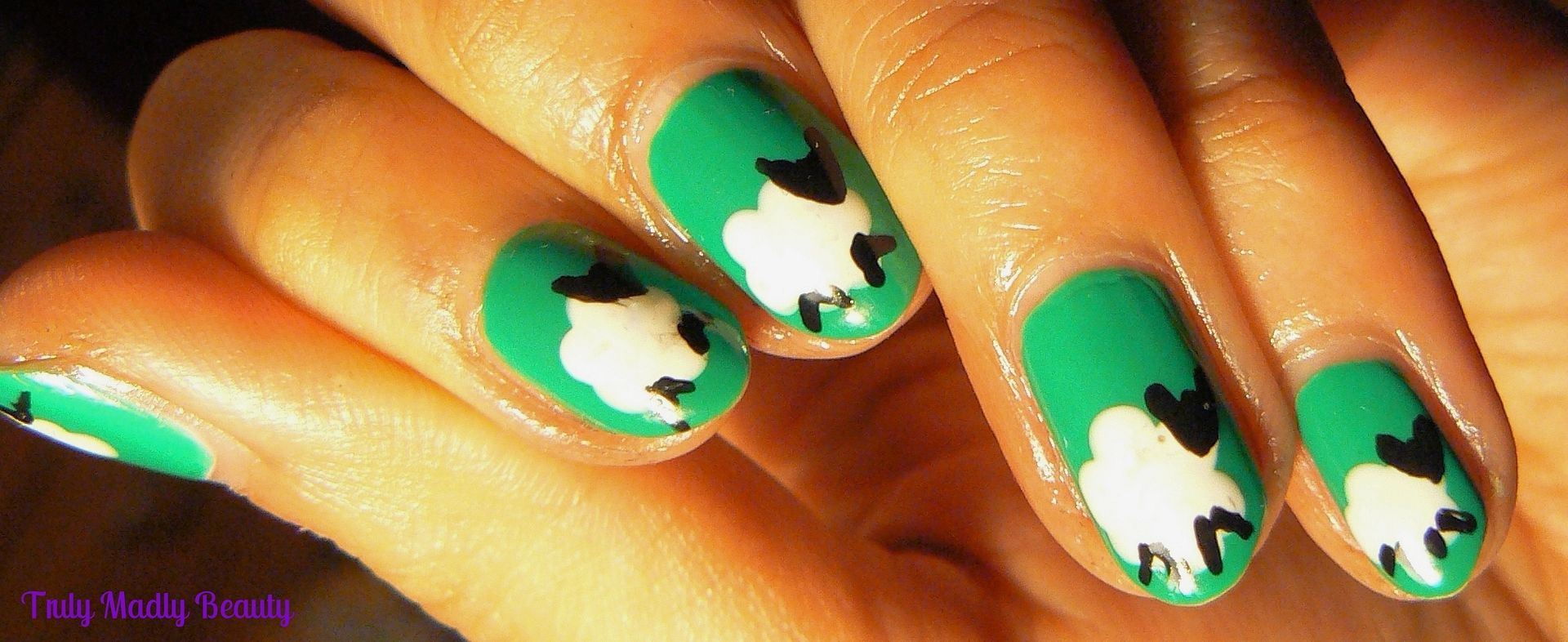 For the base colour I decided to dig out a long time old favourite of mine Barry M Spring Green. Such a lovely & jolly vibrant shade of green, definitely one to pick up the spirits :) This is two coats applied.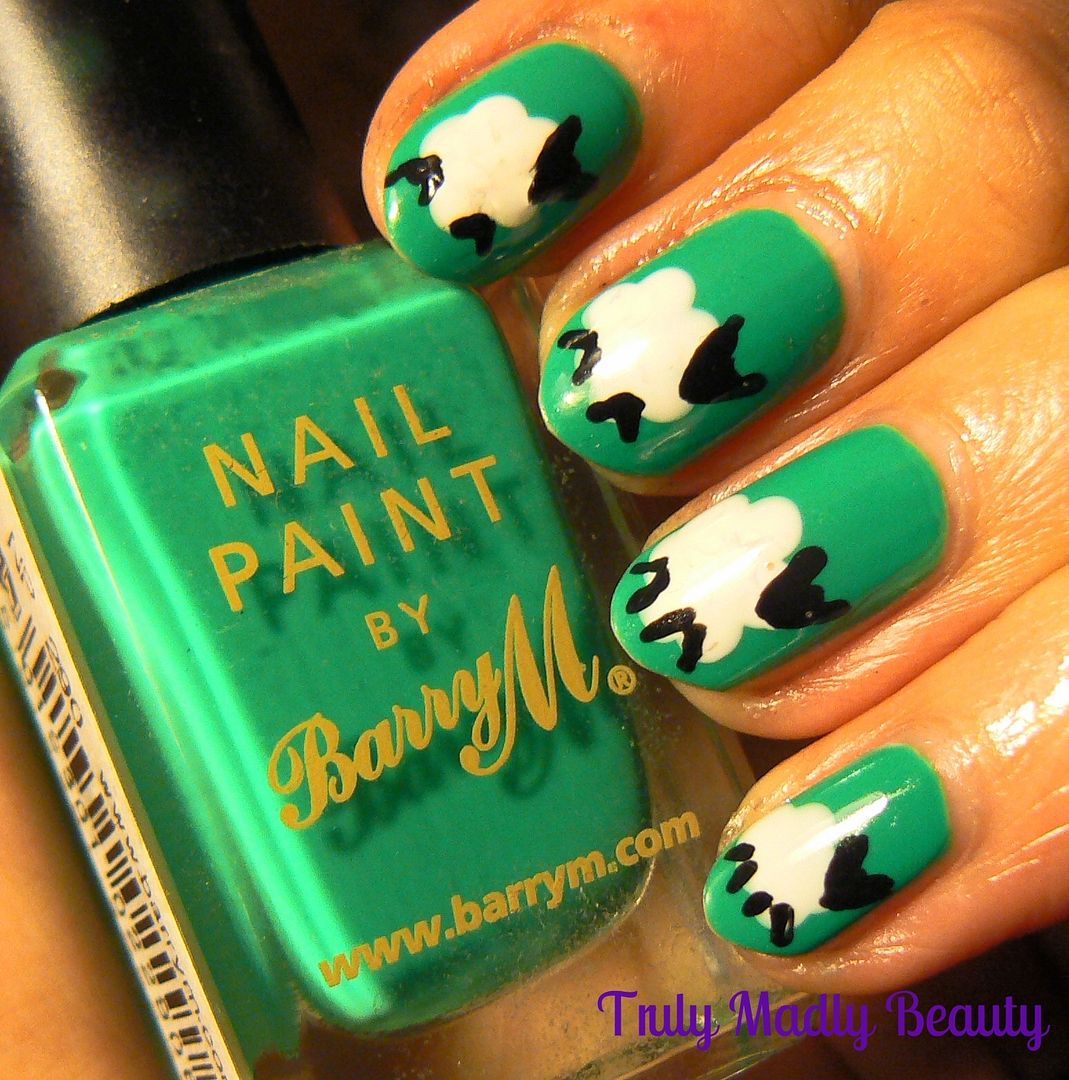 The sheep couldn't be easier, I just grabbed my trusty dotting tool, a bobby pin will suffice if you don't have one, & some white polish. Then on each nail simply dotted on a circle of five dots before filling in the centre to create the sheep's fluffy wool, cloud like body.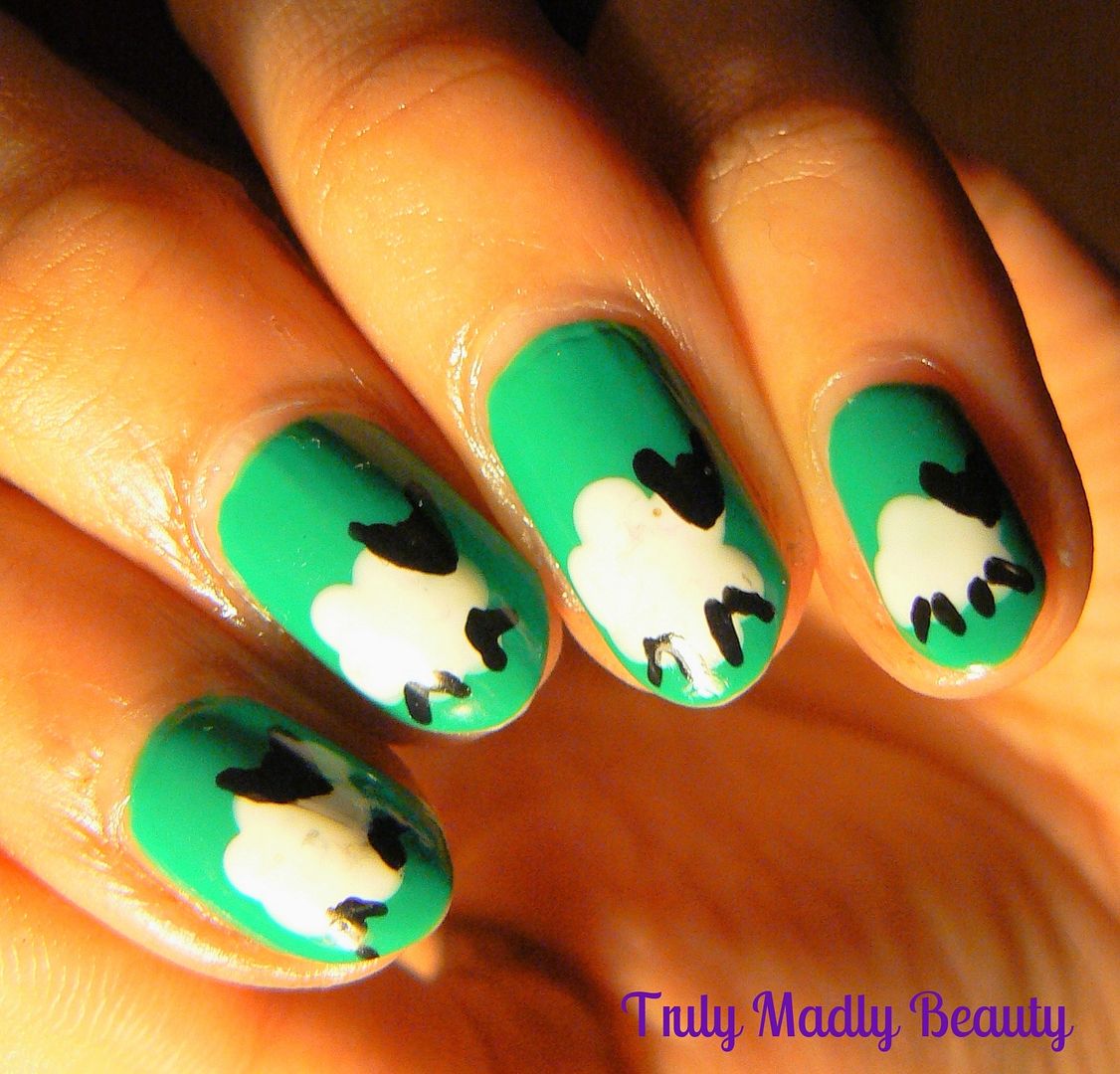 Then using a fine nail art brush & some black polish this time, I just added four lines for the wee little legs & a head to create my little sheep!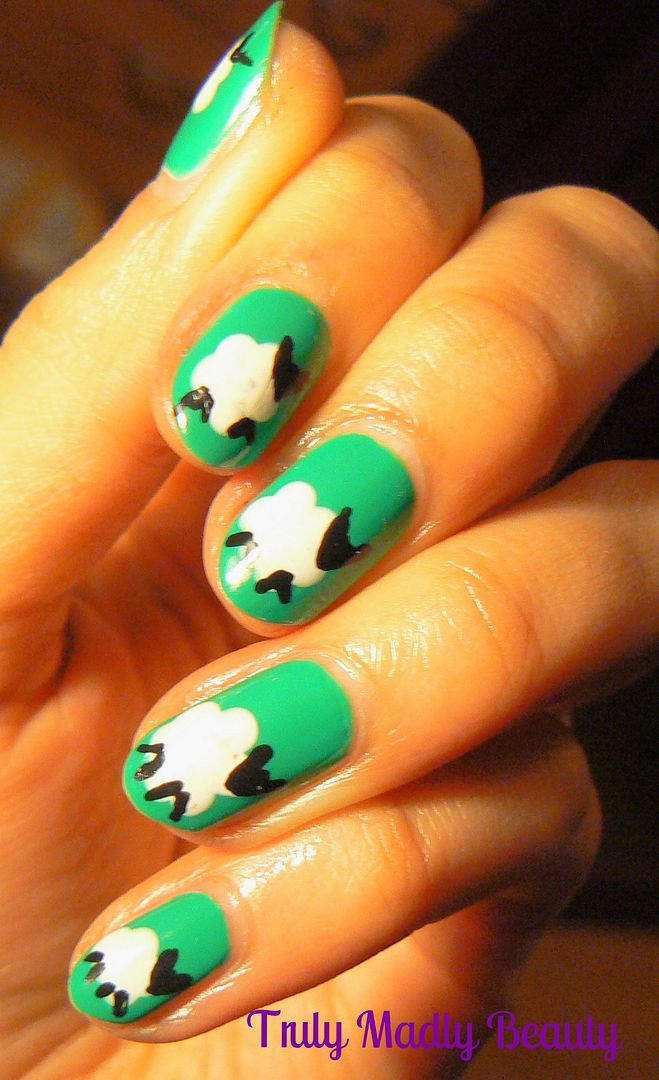 Finish with topcoat & Chinese New Years nails are done :) Thanks for stopping by as always lovelies! Till next time!
Lotsa love to ya!