Ello ello sweetpeas, oooh Fridays almost here, can you feel it?! *reaches for Crunchie bar*
This mani I am sharing with you today is the result of what happens when you let a 4 year old choose what will be worn on the nails. It was at the time I was due a mani change that my little cousin popped around for a wee visit, & upon seeing my task immediately wanted to join in & begged to pick the polish pretty please, she even threw in the Puss In Boots eyes to seal the deal. So letting her have free reign she insisted that pink & glitter were a MUST & then somehow found the hexagon glitters & requested those too... O_O So here we go...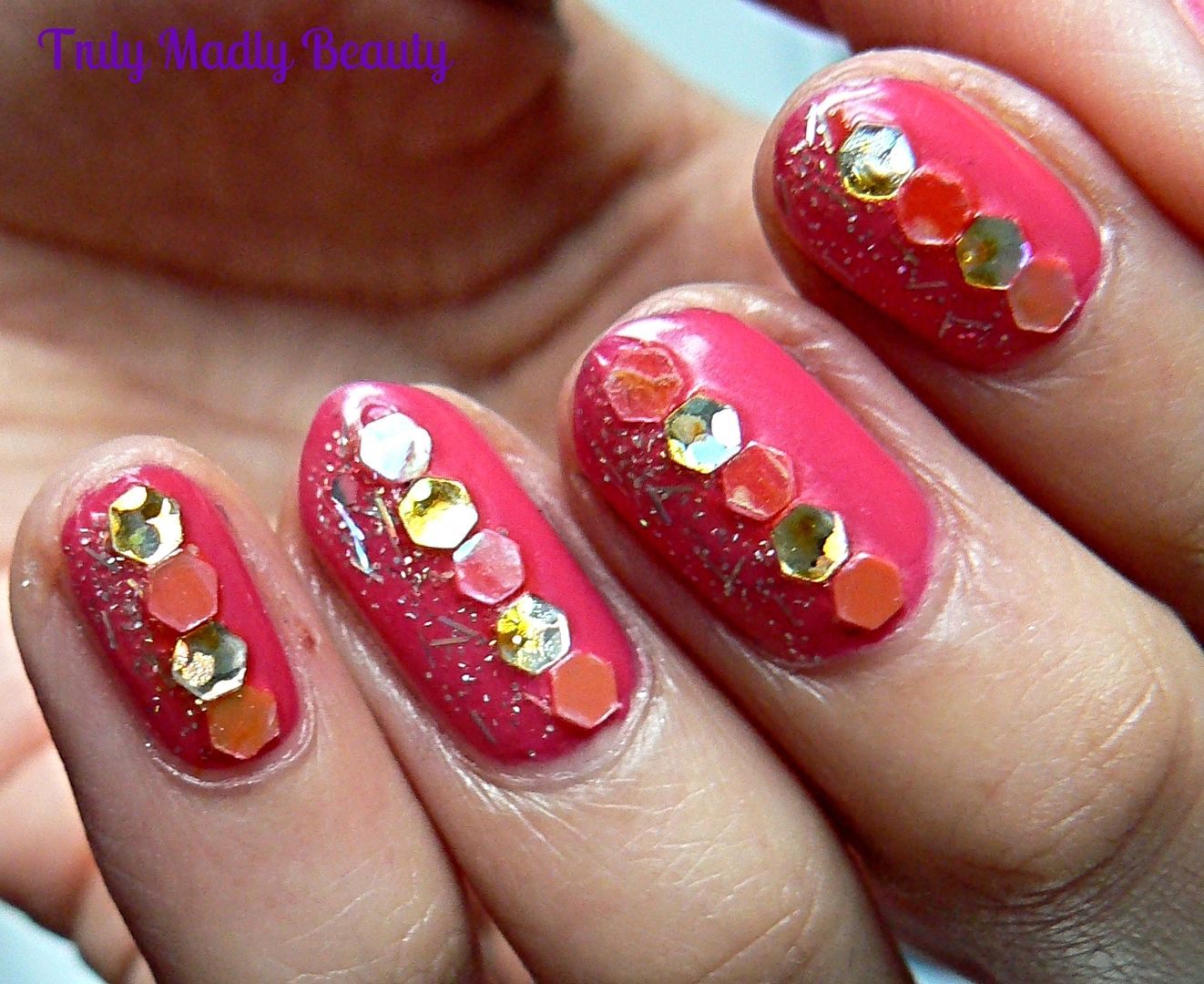 Haha! Hmmm what do we think? Barbie girl! ;) I was actually surprisingly happy with the result! I think I may have me a future nail artist in the making *proud face*
The pretty pink base is Ciate Jelly Bean, a lovely bright fuchsia pink which actually has a subtle blue tinted pearlescent shimmer running through. Definitely a girly girl shade. Good pick my child! I applied two coats.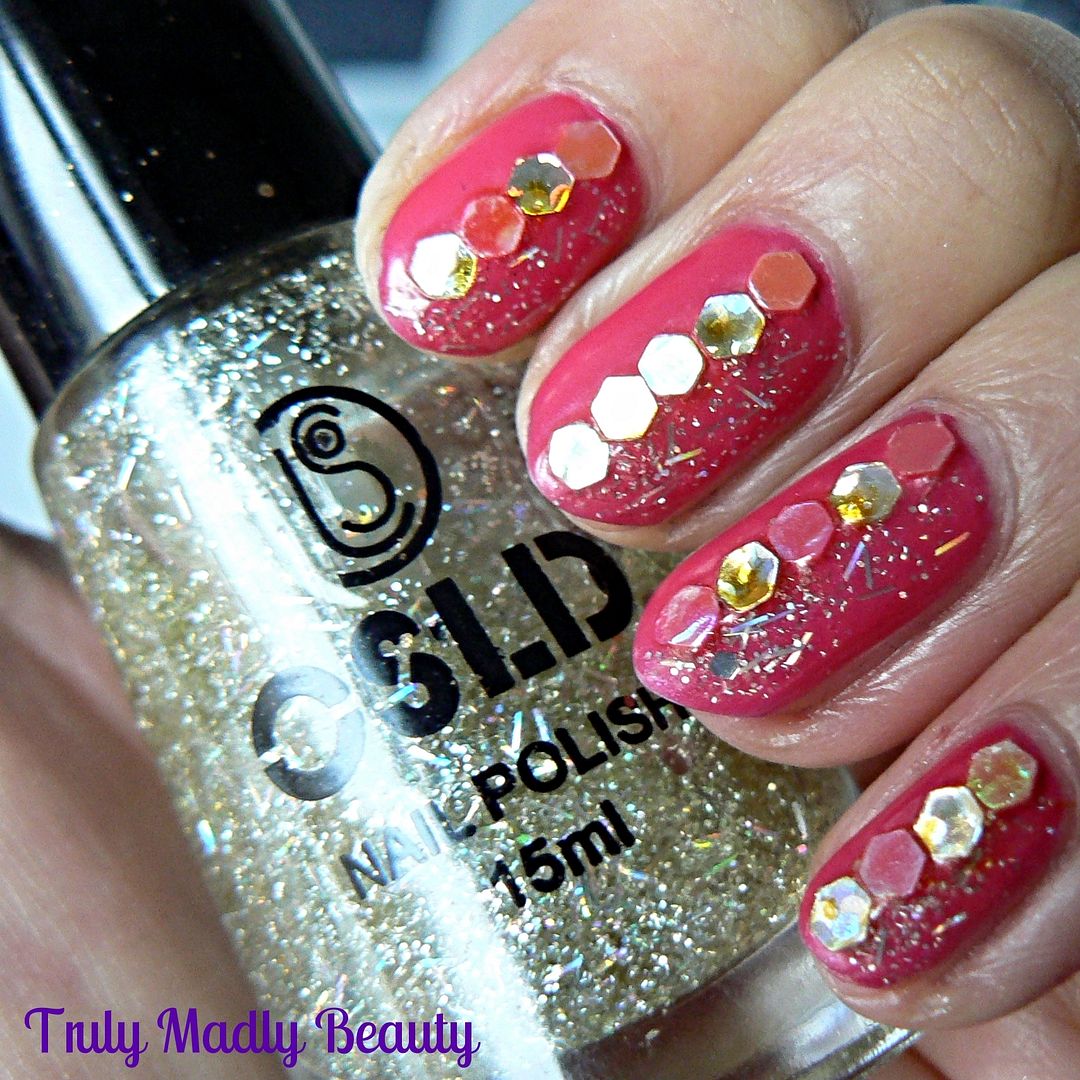 This interesting glitter polish OSLD is a random brand that a friend brought back for me from her travels. An interesting mix of small holographic glitter & pale gold bar glitters, I do love me a random polish! I applied this one one half of the nail.
Then using a toothpick & clear polish, I grabbed the large hexagon glitters that my little cuz was oh so fond of & applied a row of them down the centre of the nail.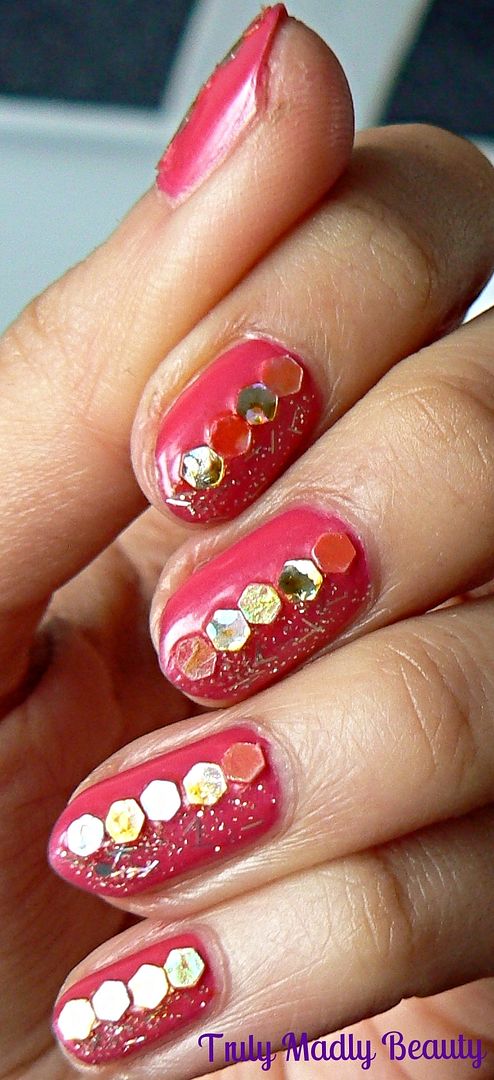 Seal it all with topcoat & your Barbie mani is ready to go party with Ken. Bless her she was so happy I couldn't resist doing hers in a similar fashion. The little tyke was so overcome with excitement she ran out the door before I could snap a picture...I'm telling myself it was to show the rest of family & NOT because of my company...o_O aaah to be young again.
Thanks as always for reading dolls!
Lotsa love to ya!