Hullo chums! Having a good weekend? Reporting to you today from the confines of ones bed...not really that different to any other lazy Sunday, except for the added presence of pharmaceutical drugs, tissues & lucozade. Yup, just as I was starting to get smug at avoiding this flu that seems to be the rounds, lo & behold the bugger crept up on me. Lovely :) Oh well nothing a bit of rest & chocolate can't mend!
One other thing that helps is a spot of nail therapy, nothing like whacking something cheerful on the nails to lift the spirits a tad! So using one of the lovely Etude House polishes that my pal Chelle sent me I decided to go for some fun panda print nails!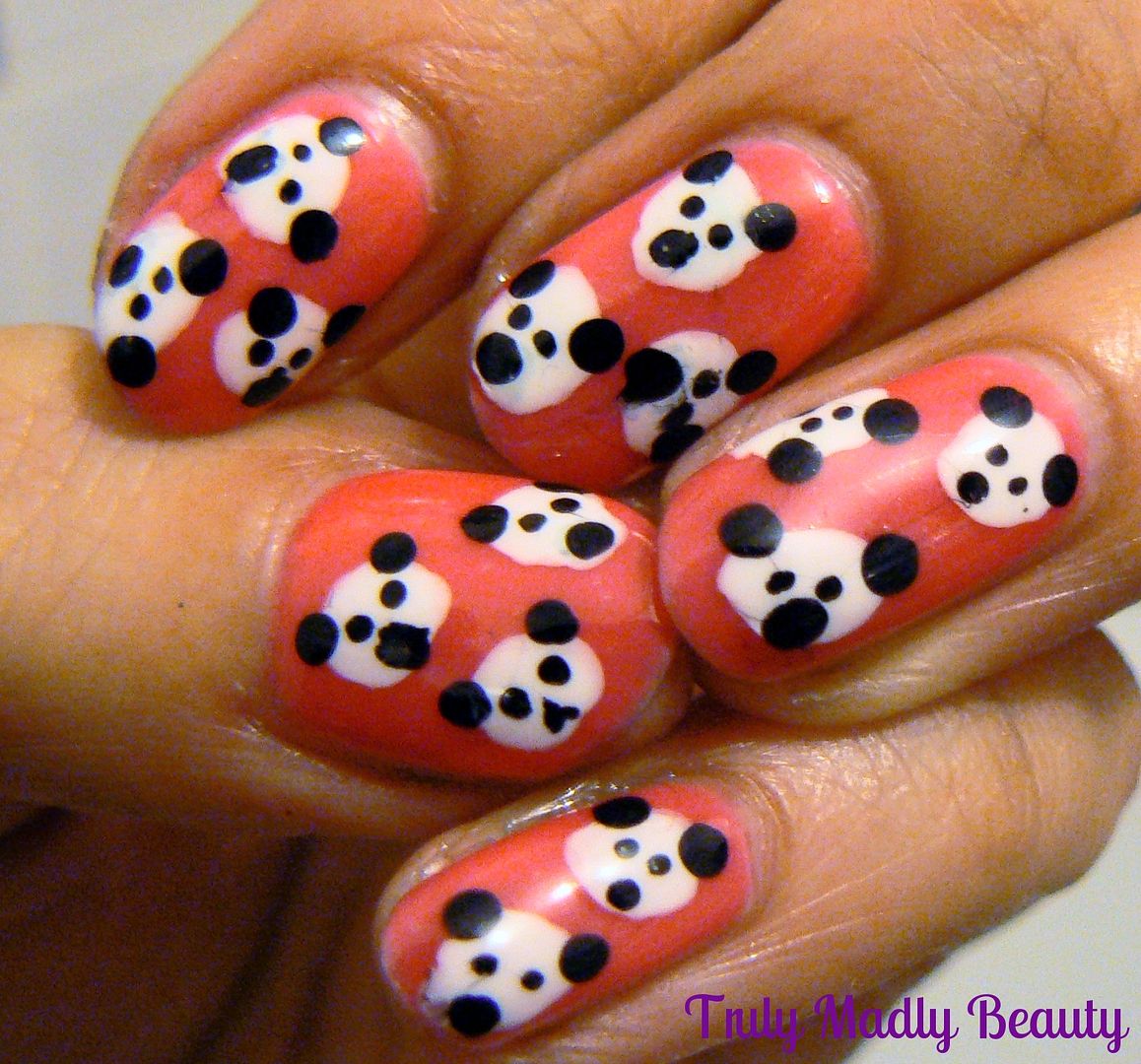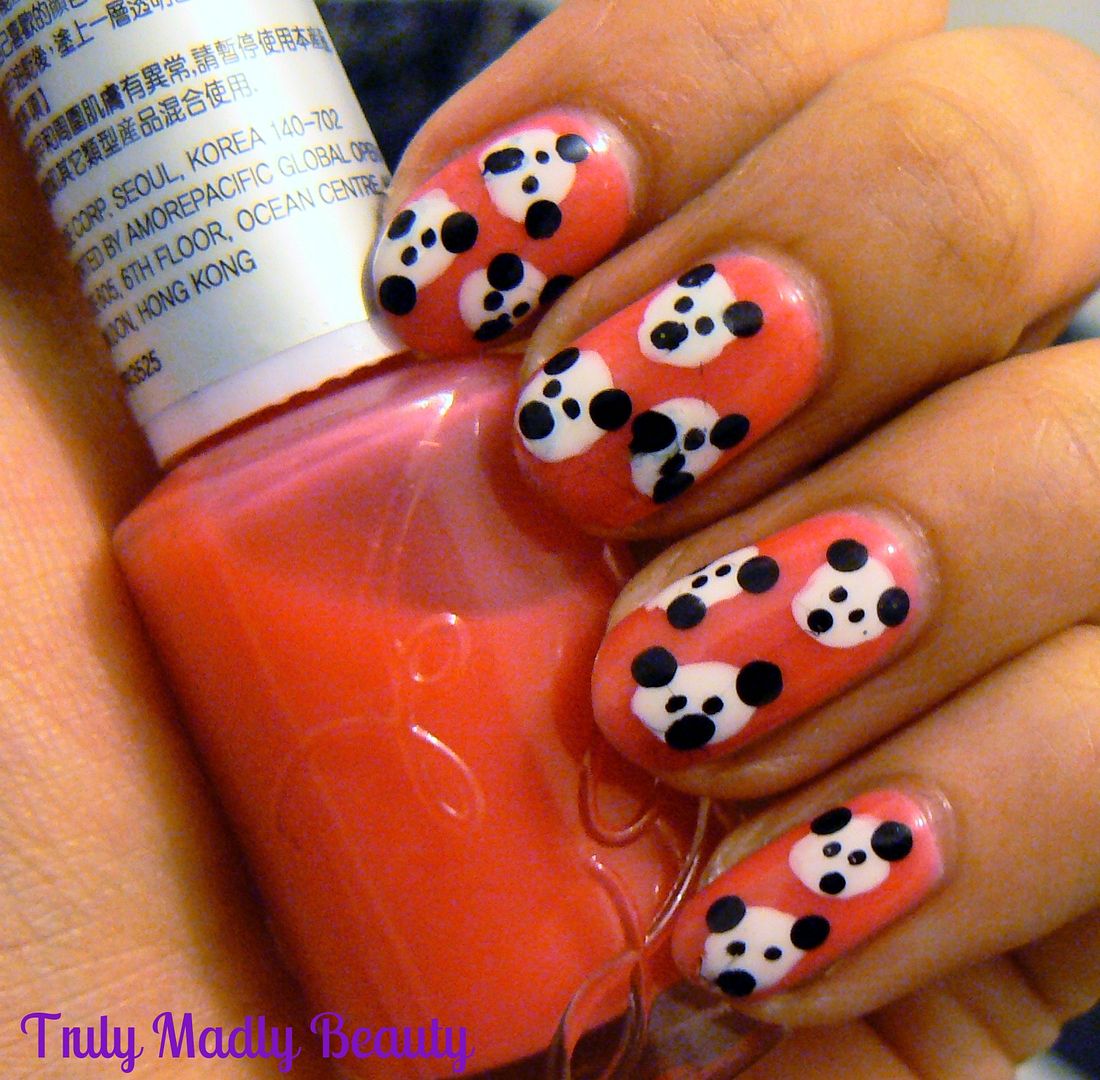 Etude House is a Korean cosmetics brand, one whose products I've been dying to try! So thank you for satisfying that lemming my lovely friend! :) This little delight is called Cherry Blossom Syrup PK001 from their Look at My Nails collection & is the most scrum-diddly-umptious bright pink jelly.
Such a gorgeous & glossy pink, I absolutely adore it! Despite the formula being quite thin, an opaque finish was achieved by three thin coats which dried in decent time! Big thumbs up for Etude House!
Next up for the pandas I free-handed some roundish heads using white polish & a nail art brush, adding about three to each nail except the little finger which sadly could only squeeze in two pandas.
Then grabbing my dotting tool & black polish I went to town & added the panda details in the form of two large dots for the ears & smaller dots for the eyes & nose. Topcoat to finish. I really must learn to be patient before doing the topcoat as the design always drags! Gah! Sorry pandas.
Who says nail art has to be complicated? Its fab how much fun you can have with nail art using simple dots! Thanks for reading my lovelies, Hope you liked the panda print!
Lotsa love to ya!