Hello there lovely readers & happy New Year to you all! I have a good feeling about this year, 2014 was amazing but 2015 is going to be bigger & better! There is so much I want to do this year including traveling more, start providing nail art services, learn to sew....I have me a list! I've decided to go with the whole 'you only live life once' & 'life is too short' motto's, throw caution to the winds & just DO IT.
One of the highlights of 2014 was finally meeting my darling friend Chelle who blogs over at Cosmetic Cupcake. Chelle & I have known each other for a good few years now & despite her living far away in the land of Oz, I am so fortunate to be able to call this lovely lady a friend. It really is one of the best things about blogging, the incredible friendships you make!
Every year we exchange care packages on birthdays & Xmas filled with goodies & brands that we can't get in our countries or are seriously lemming over & this year I have been truly spoiled by this utterly amazing package my friend sent over...
Seriously girl, could you be any more AWESOME?! I can't even handle all the prettiness, not to mention the nomnom sweets...TimTams! This girl knows me too well ;) Needless to say that pile has reduced in size quite a bit...
Chelle also kindly included an utterly adorable fox purse, a lip crayon from Ozzy brand Face of Australia & a selection of T2 teas which I cannot wait to try! Another thing we have in common is our love of good tea & I've heard so much about this brand, who I believe have opened up shop in Westfields recently, yay! There are also some adorable festive nail wraps which I will definitely be digging out come end of the year!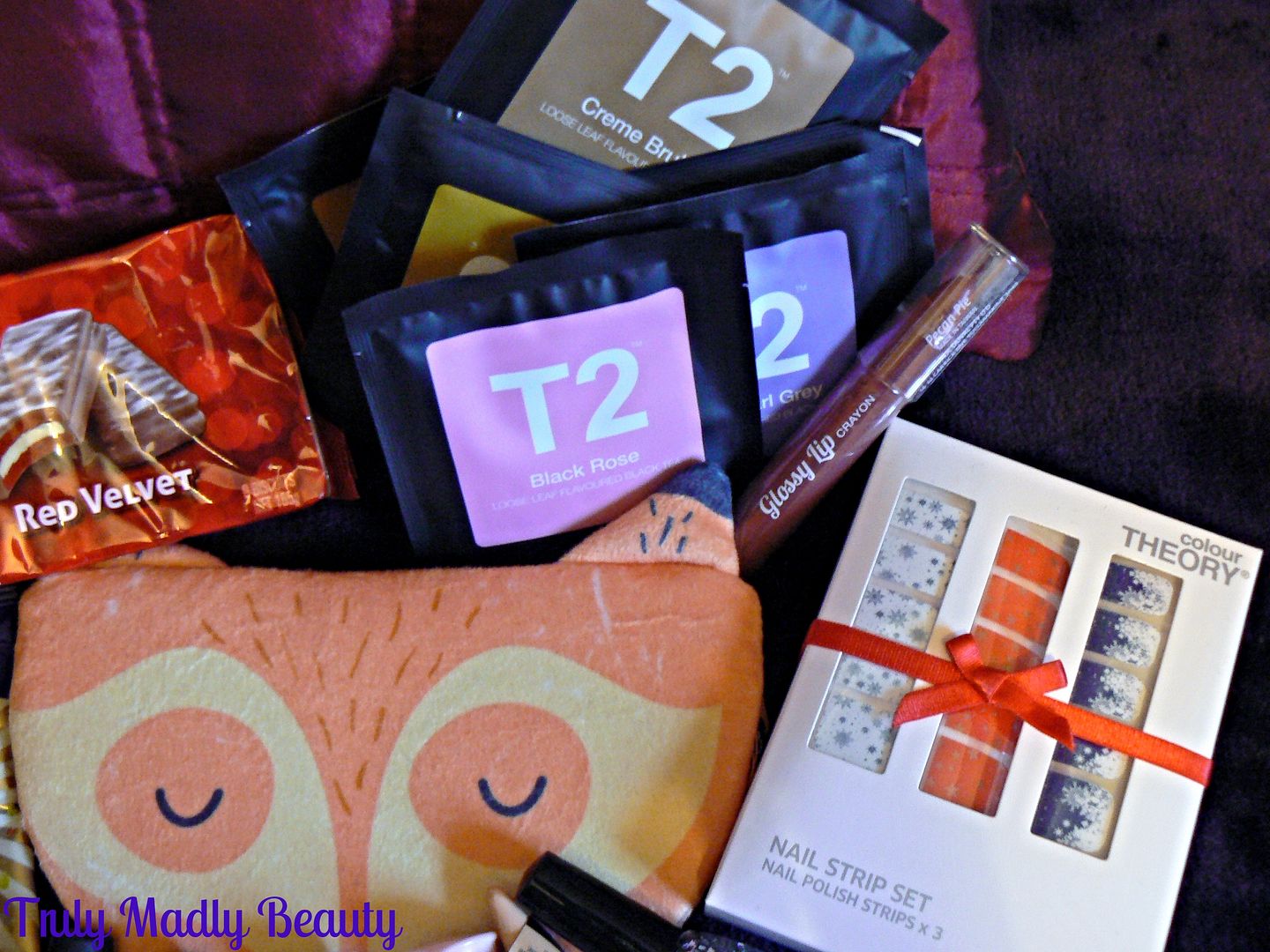 Now on to the polishes, when I saw the Picture Polishes I almost passed out in my excitement! I have been lemming after these for yonks & not only did Chelle send me the one I had on my wishlist, Honeydew, but also included HER polish that was her collaboration with this fab brand, Frosting! Now whenever I wear it I will totally think of you! :)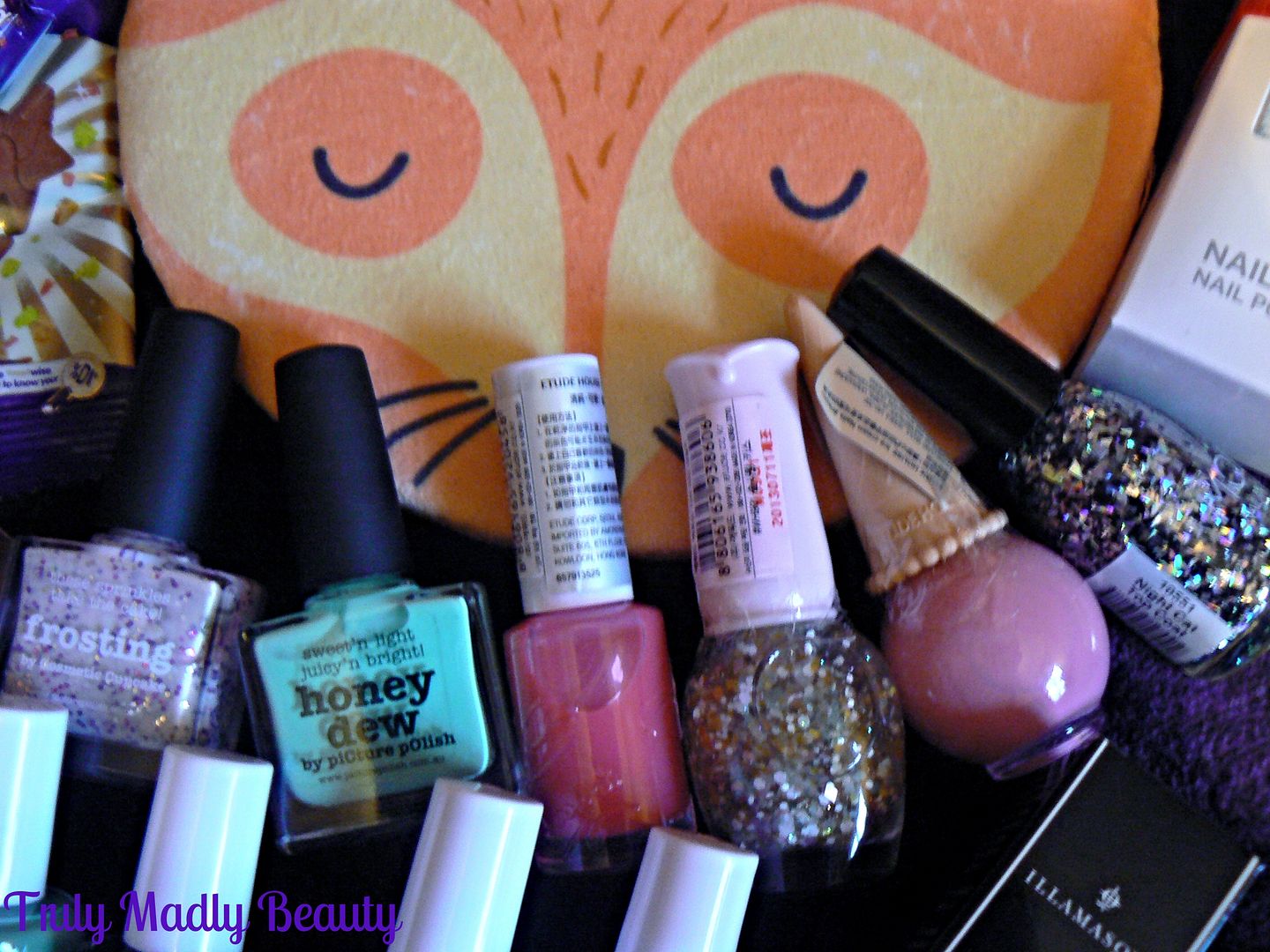 As if that wasn't generous enough, Chelle also threw in some stunning looking Etude House polishes, a limited edition Illamasqua green glitter that is literally seizure inducing with its beauty, a gorgeous Essence foil & some Ulta3 polishes which are one of my favourite brands! Oh how I wish we could get these fab polishes here!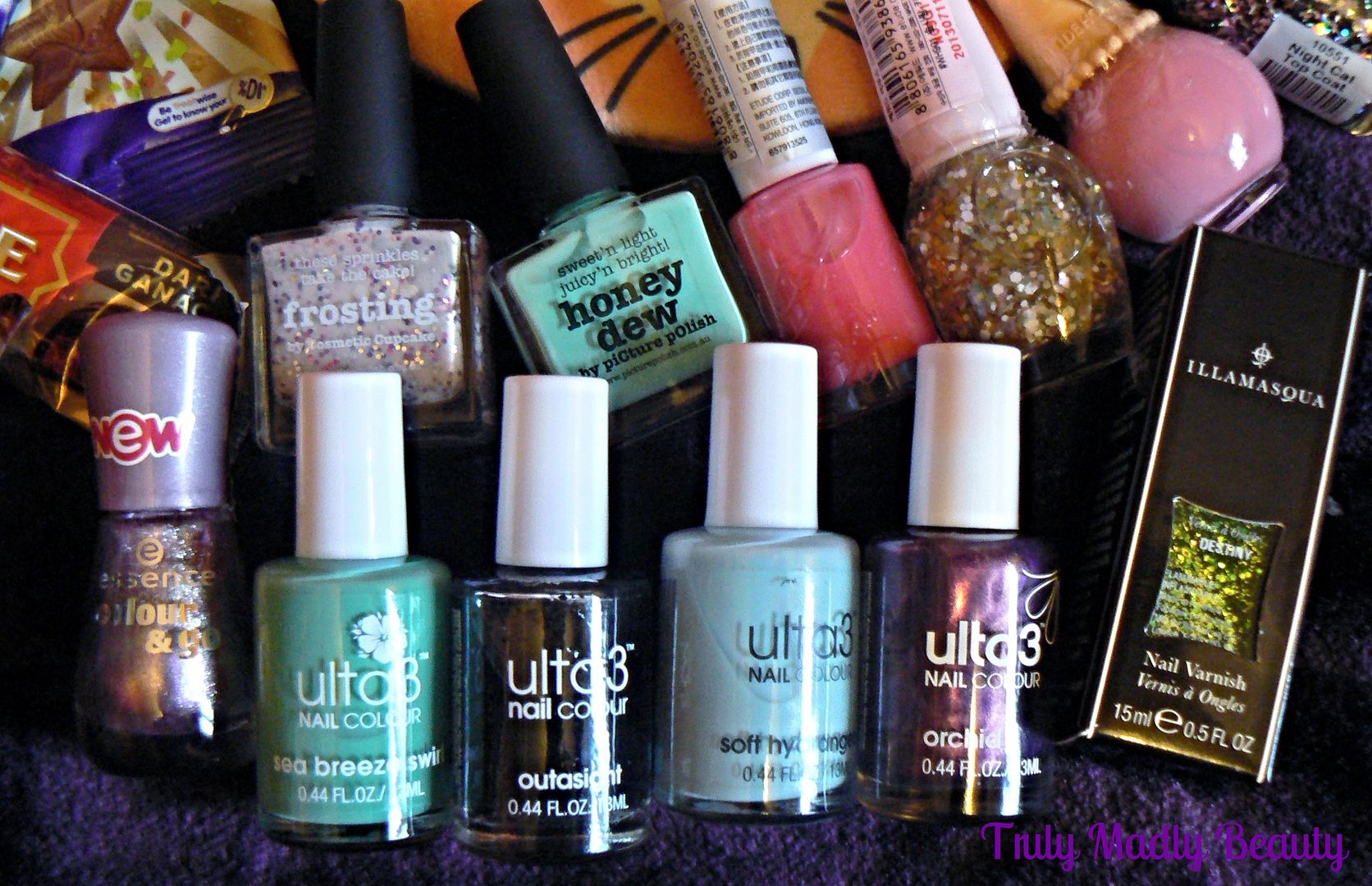 Aaaaaaaand breathes. Seriously hun, you have completely spoiled me with these goodies to add to my collection, thank you so much my lovely chum! I simply cannot wait to get stuck in & play with those polishes! <33333
Thanks for reading lovelies!
Lotsa love to ya!