Ello ello cherubs! Not long to go now till we find ourselves in 2015! Where has the time gone eh? This year has been pretty fab in many ways which I'm very thankful for & I'm excited to see what adventures 2015 will bring!
New years will be quiet this year, I'll be seeing in 2015 with my onesie, blankie, hot choc on tap, lots of nomnom foods...you get the picture ;) And darn if I ain't excited! I really haven't the desire at all to venture outdoors & freezing my wobblys off in this frost! But just because I shan't be out on the night doesn't mean I can't rock me some funky New Years nails!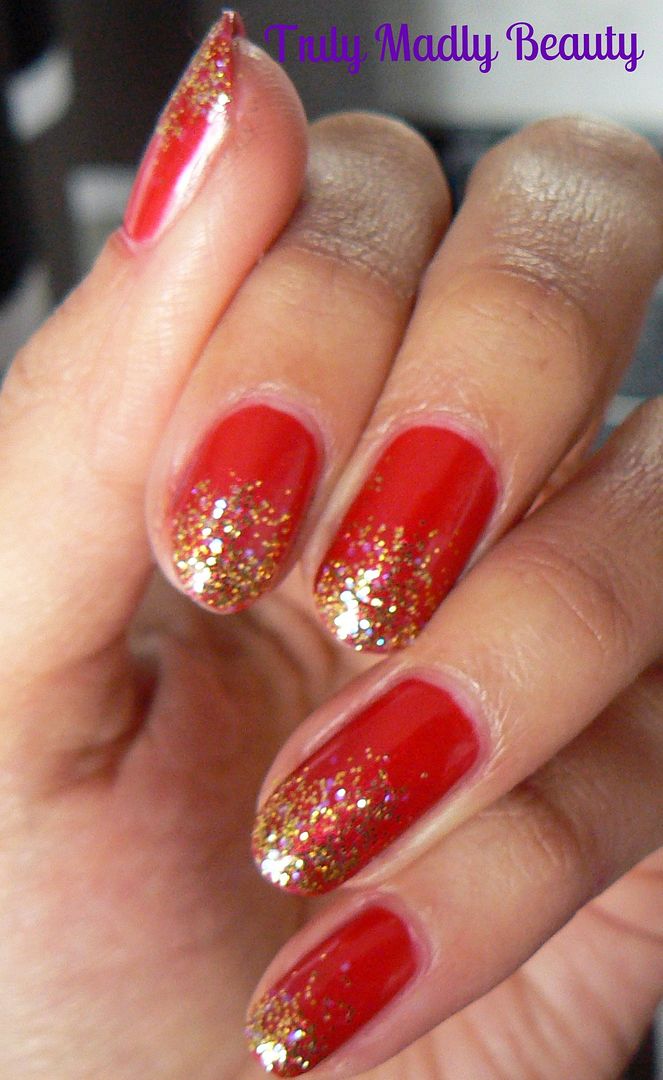 You really can't beat a pretty glitter gradient in my book, a hint of sparkle on a vibrant colour....match in heaven! And a great way to get a glitter fix without going OTT. Here I've gone for two of my favourite polishes that I love to wear together, Models Own Raspberry Fool & Disco Heaven.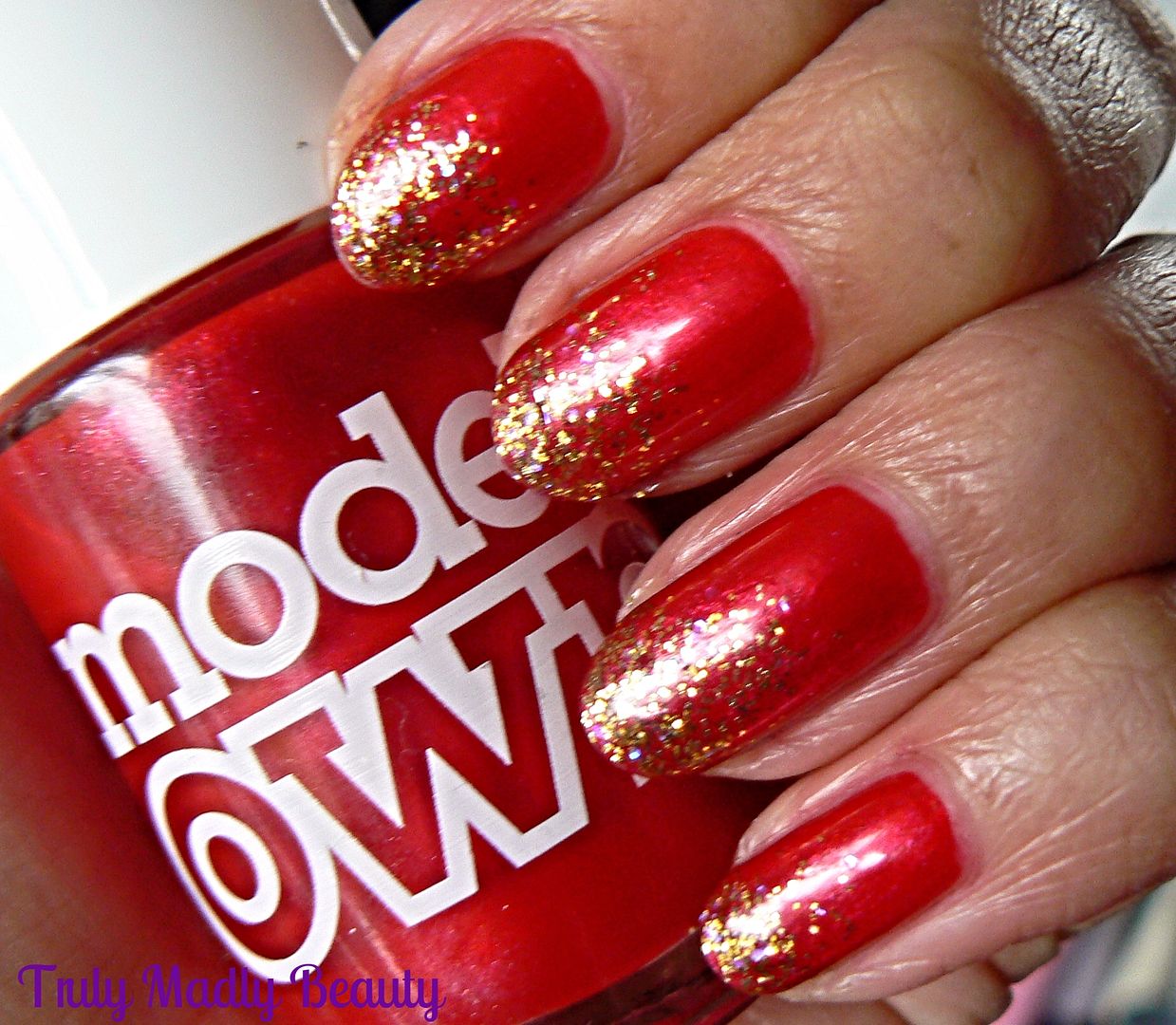 I started with my base, two coats of Raspberry Fool, this is such a lovely red shade with a hint of pink, whenever I wear this polish I'm always asked what it is, always sign of a good un!
Then I went in with one of my favourite gold glitters, Disco Heaven from Models Own Hed Kandi collection. Not just an ordinary gold glitter, there are also beautiful blue holo glitters thrown into the mix too.
For the gradient I dabbed Disco Heaven onto the tips, the brush shouldn't be overloaded with glitter otherwise you'll get a lumpy surface & glitter explosion everywhere! Then wiping the brush on the bottle to get rid of excess glitter, swipe down the nail towards the middle from the tips in a kind of 'dragging' motion to create the gradient effect.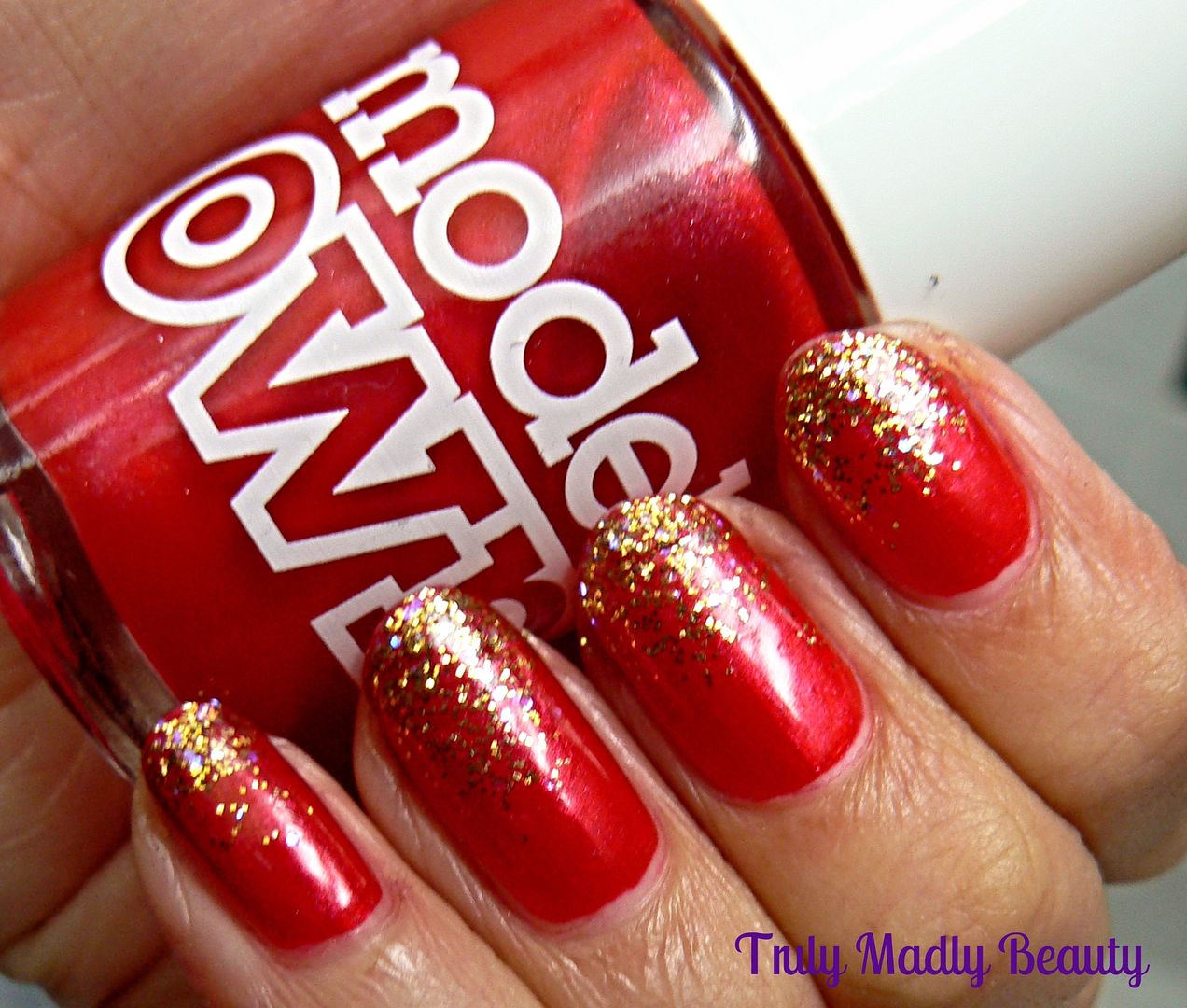 Topcoat to finish & you have your sparkly nails ready for a night on the town or an eve snuggled up in the blankies! I know how I'll be doing it ;) Thanks for reading lovelies & wishing you all a wonderful & happy new year! See you on the other side!
Lotsa love to ya!