Good morning beauts & a happy weekend to you! I fear this weekend will mostly be dedicated to packing panic frenzy for my holiday next week as the weekdays will be a tad hectic. Naturally I am in full blown paranoid mode that I may forget something utterly crucial that I'll only remember when it is too late! So I am currently reading as many 'holiday essential' blog posts as I can, if you have any favs/recs please do send my way!
Today nails are 'vintage' inspired with a twist using two of the Nails Inc polishes I nabbed free with this months issue of Glamour magazine. Sorry what was that, you didn't know? Then just check this here POST for the deets on that ;) On to the nails...
You may have seen this vintage style 'reverse french' or 'moon manicure' as it is also known by before. Its a look that has frequented the catwalks often & has been worn by retro divas such as Dita Von Teese too. This style of manicure was all the rage back in the 20's/30's era, where it was considered quite 'risque'/extreme to paint the whole nail!
To create the look you need some french manicure guides or if you don't have those lying around, do what I did & pick up a box of hole re-enforcers from your nearest stationery shop! I love them & have used them in many of my manis!
Place the hole re-enforcer on the bottom 3rd of the nail & paint over the remainder of the nail with your chosen polish. Here I used Tate, a gorgeous wine red & Hanover Square which is a vampy burgundy. Beautifully glossy & great formulas.
I then removed the hole re-enforcer whilst the polish is still wet, thankfully both polishes were opaque in one coat. Even with the guides in place you may get a few wonky lines here & there, nothing that can't be fixed & neatened up with some acetone & brush.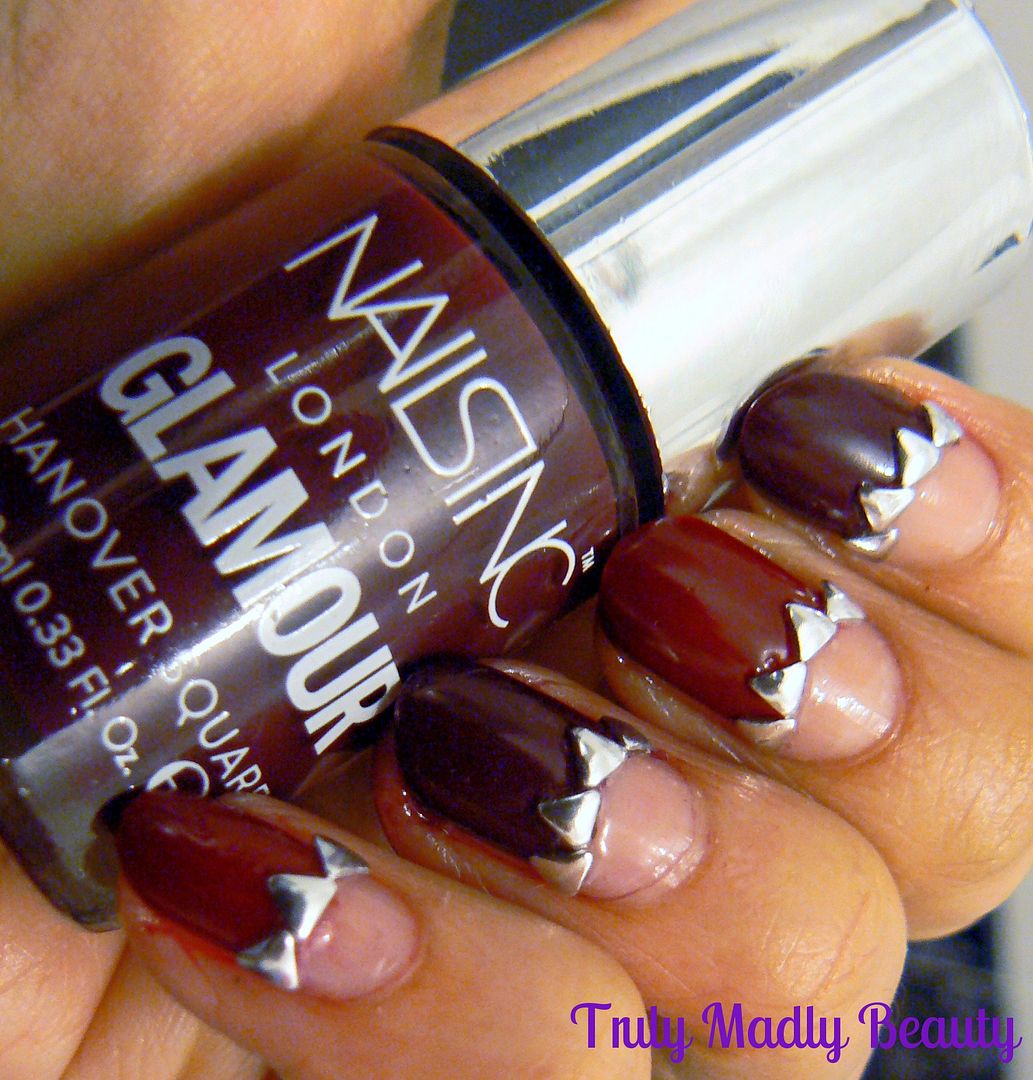 For the slight gothic twist to my vintage nails I decided to add on these funky spiked rhinestones along the edge of my bare moons before finishing off with a thick coat of topcoat to seal them in place & to give my vintage nails a suitably glossy finish!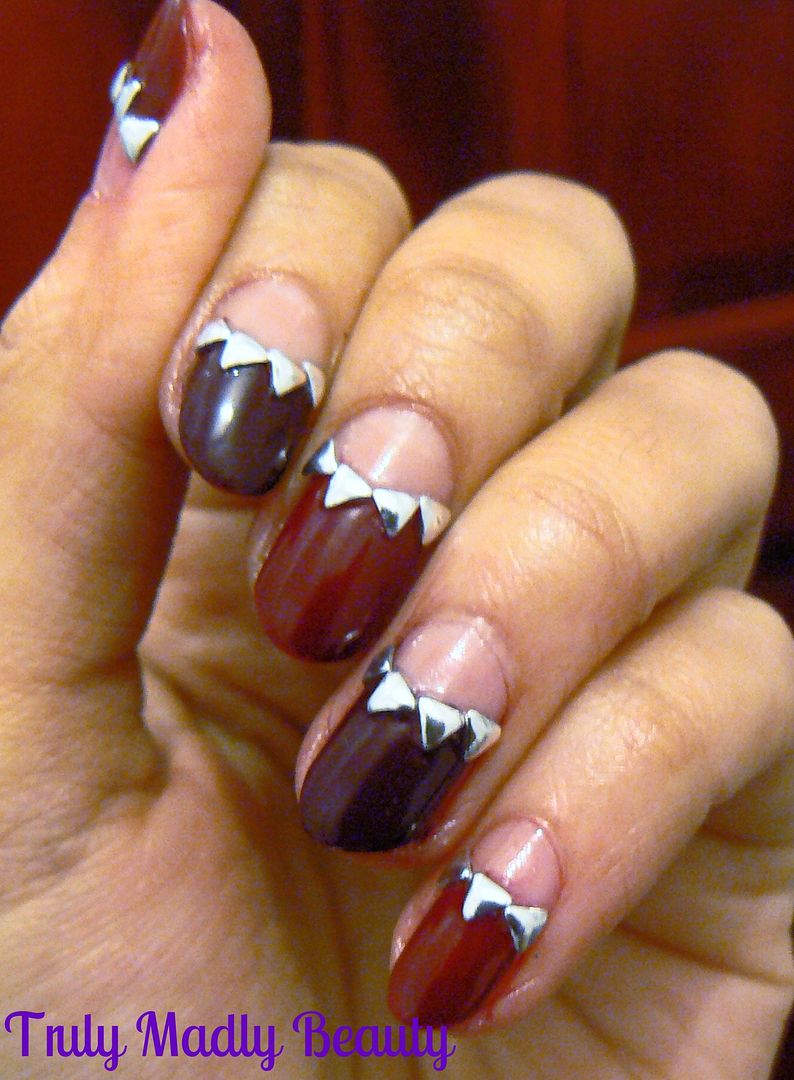 Hope you liked the 'vintage' nails dolls. Have you tried this type of manicure?
Lotsa love to ya!