Greetings lovely ones! Excuse my going all British for a moment & mentioning the odd weather that is going on of late here?! What the hoohaa? So it seems we will be enjoying a warm Halloween for the first time since records started haha! I do hope this is the case in Europe too as my buddy Ram & I will be popping down to Brussels on the Eurostar this Thursday, so excited as we've never been & if we are blessed with good weather also then that would be perfection!
Today I have some Creepy Clown Nails to share with you beauts! I don't know if this technically qualifies as a Halloween theme? What I do know is that these buggers scared the living bejesus out of me & my brother when we were kids. Its because of Ronald McDonald that we never went to McDonalds...bad times.
To start my clown faces I naturally needed a white base, here I used one coat of Models Own White Light from their Hyper Gel collection. Normally I'm a religious two coater however here I found one thick coat to be sufficient.
Next for those pouty red lips I used Bad Apple Red Delicious & a nail art brush to add the sausage like shape to the tips, before outlining the lip shape in black.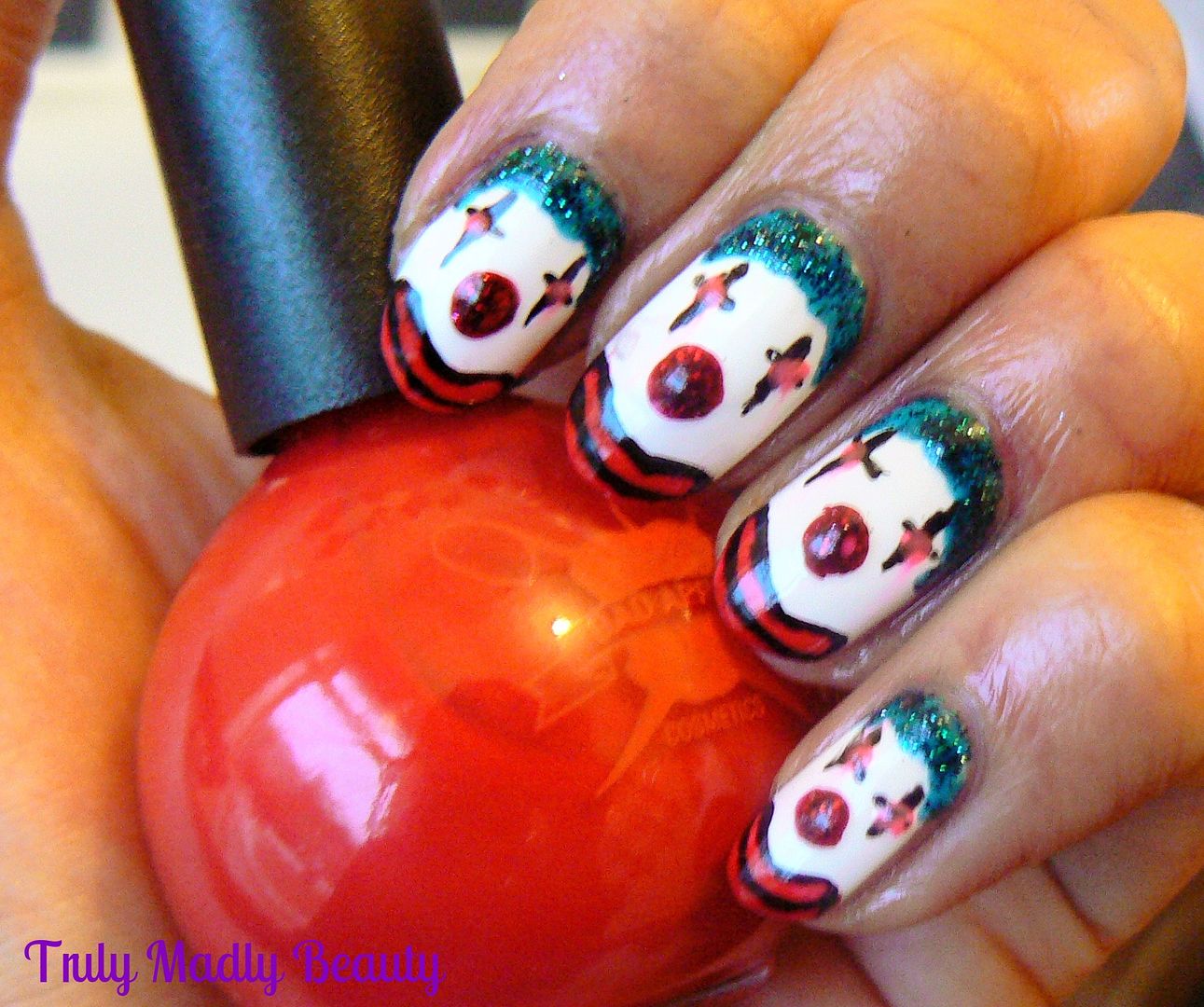 For the clowns vibrant red nose I used the gorgeous Models Own Sardonyx from their Velvet Goth collection which I j'adore simply because it sparkles!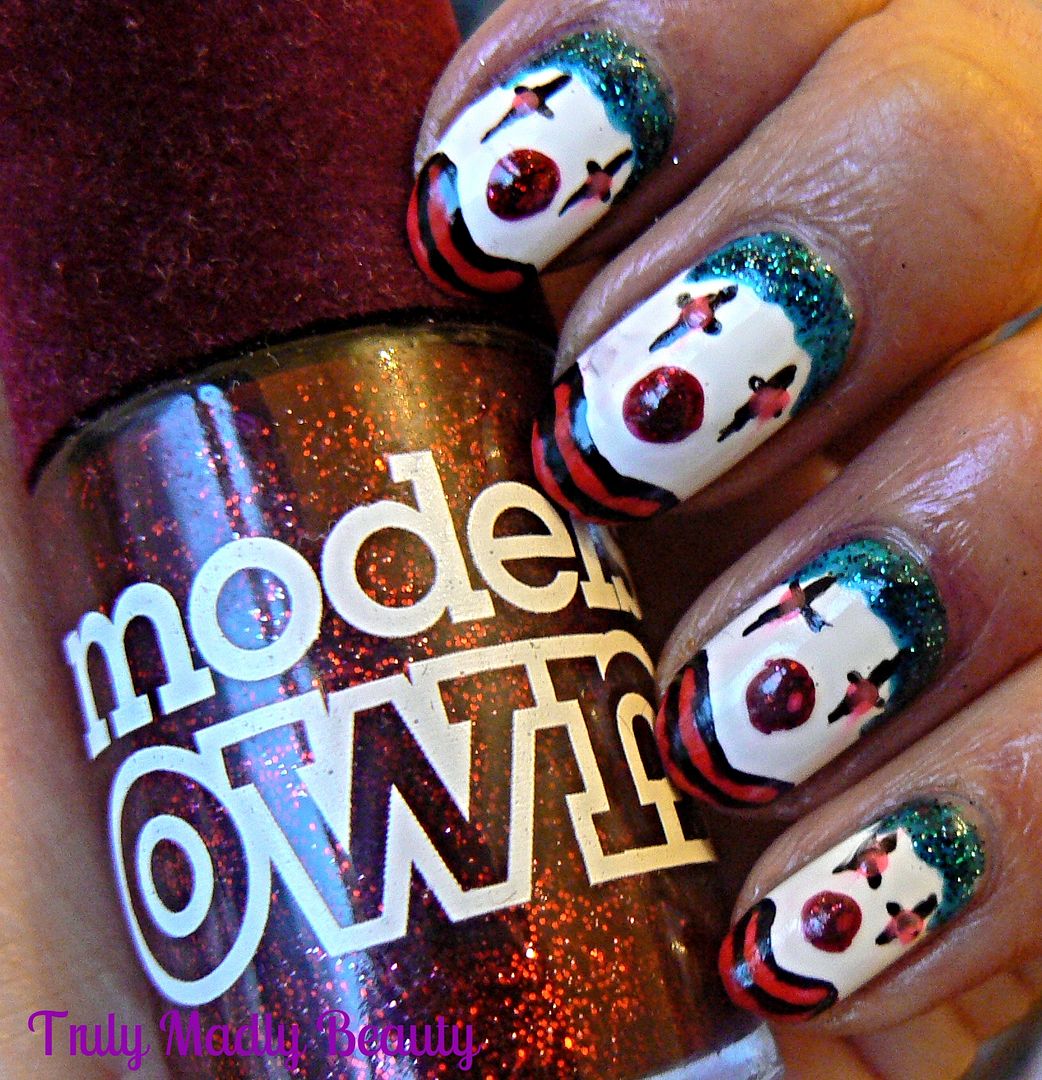 Clearly I wanted my clowns to embody Krusty the clown with some green hair so reached for yet another Models Own Velvet Goth polish, this time Absinthe. I've worn this stunning dark green glitterbomb all by its onesie & it truly is a stunning polish! To add the hair I just used a dotting tool.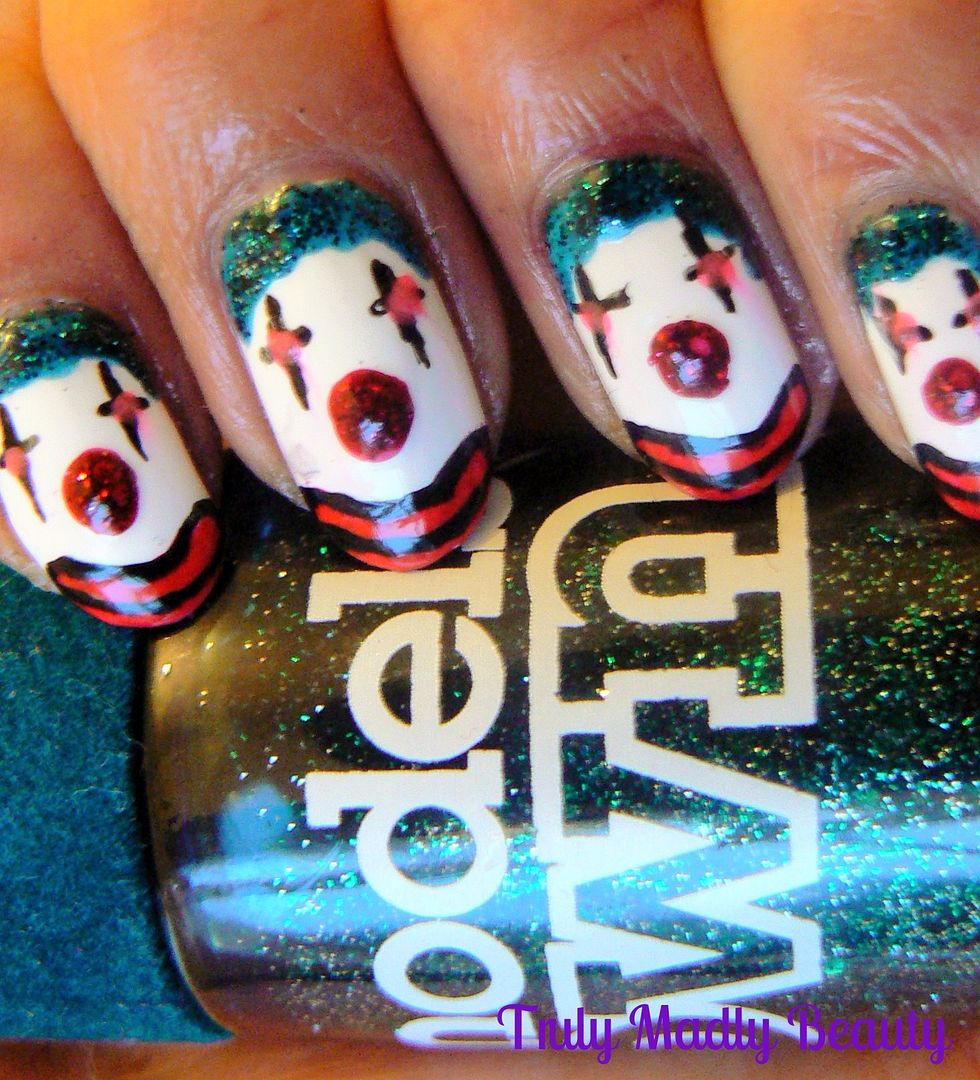 Finishing with a couple of crosses for eyes using my nail art pens & a slick of topcoat to seal. I wasn't 100% happy with the end result but hey it amused me for a wee while nonetheless! I suppose one could add some blood effects to make it even more Halloween-y but at this point I was too hungry & my stomach always wins... ;)
Thanks for reading as always dolls! Till next time!
Lotsa love to ya!