Howdy dearhearts! Urgh who else is feeling those Monday bluuuues? On a plus note we've arrived to June at last! Boy did that come round quick, though I would quite like to see some sunshine now if that's not too much to ask *shakes fist at cloudy sky*, because its like the LAW is it not? Sun MUST be present in the months of June & July, so sort it out pretty please Mother Nature ;)
You know I love me my floral prints muchly so that's what I've got to share with you lovelies in today's mani which features some pale pink pansy blooms on grey, hope you like!
I juts love combining grey with pink, the two colours compliment each other so well. And this completely reminds me of all the pretty pink blooms that come out every summer on the trees, so if its not feeling like summer in reality then I shall make it happen on my nails!
For my base I used two coats of Barry M Grey, an old favourite. Everyone needs a grey in their collection & I can't fault this un, lovely formula, quick drying & bargainous too. Two coats gives a nice opaque finish.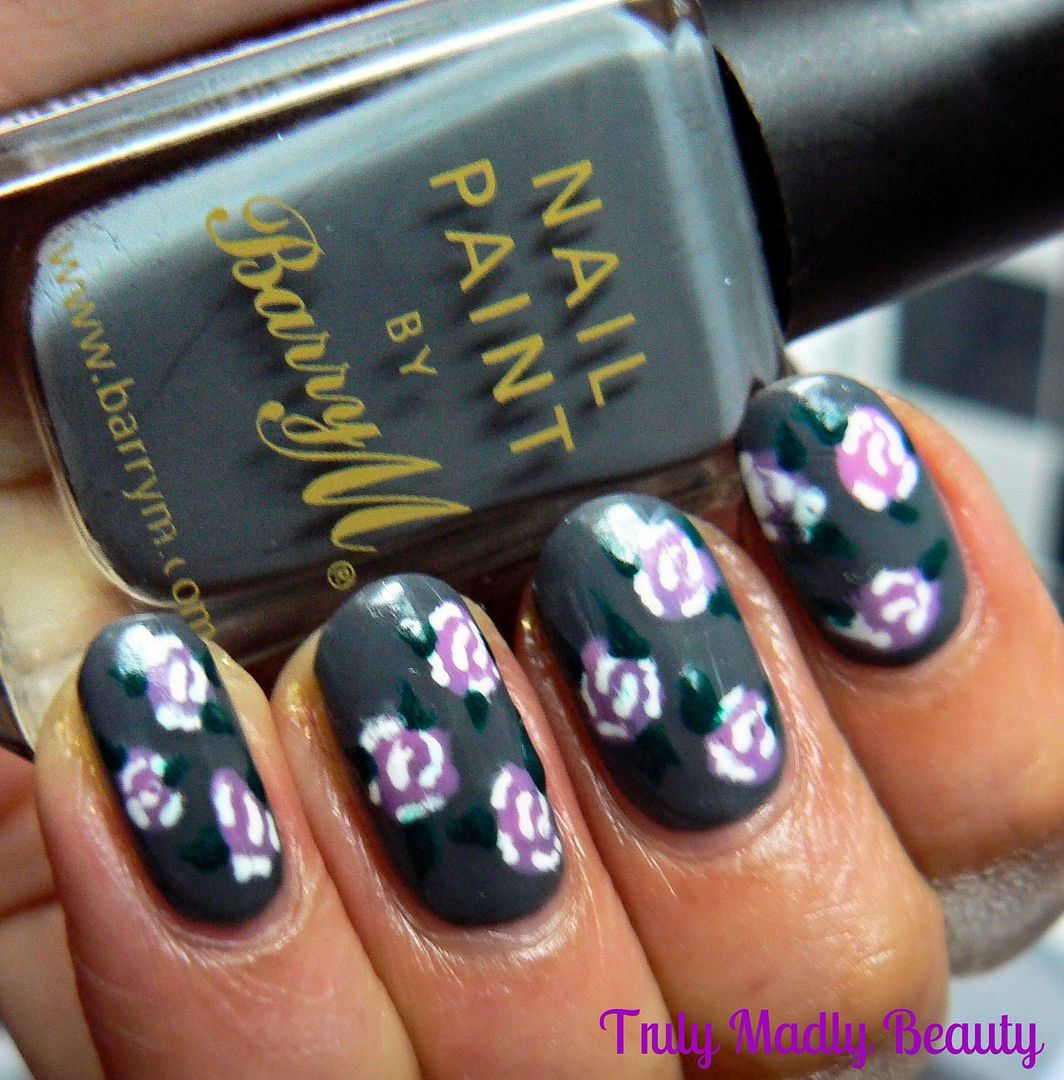 For my pink pansies I used Sally Hansens Pink Of Punch, a beautiful pale bubblegumm-y pink crème which I found in my favourite hunting ground Poundland. Using the brush that comes with the polish I just added 3 splodges on to each nail.
Finally for detail I used my Models Own nail art pen in white to add a few petals to my pansies before finishing with some green leaves using an old green nail art pen.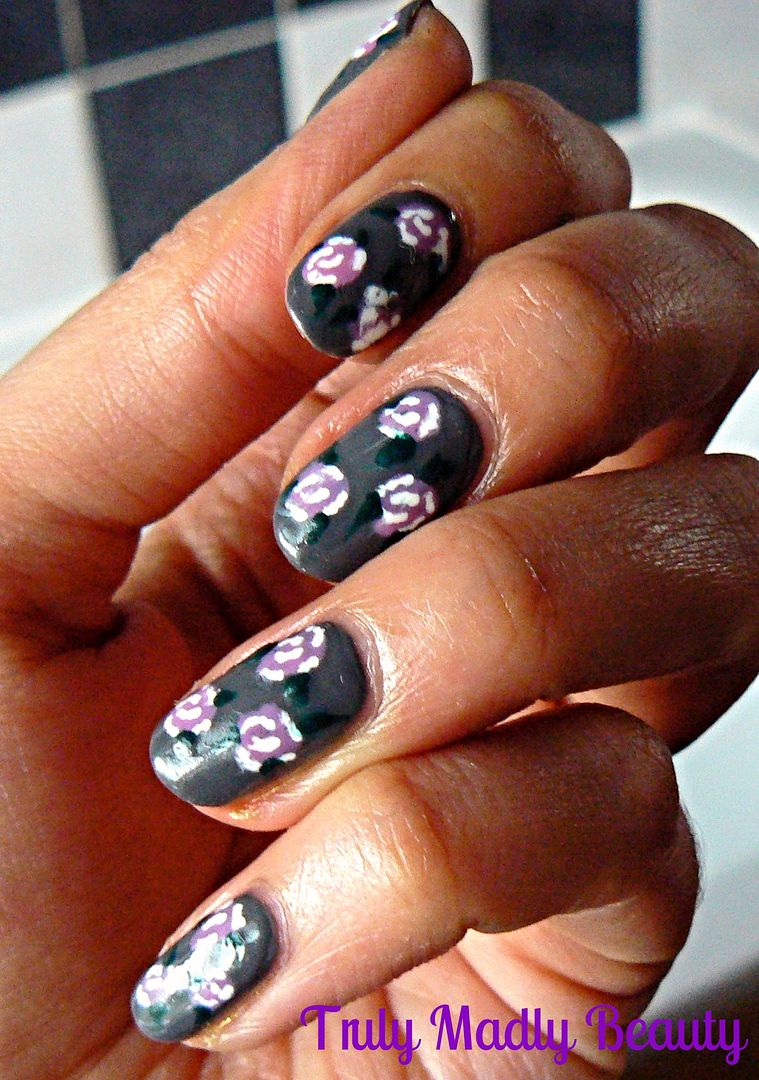 Not forgetting a nice thick coat of topcoat to seal and shine & that's it! Thanks as always for reading cherubs. Till next time!
Lotsa love to ya!