Ello ello sweetpeas! Hope you're all having a lovely weekend whatever you're getting up to!
Now, I can say with confidence, that one thing that EVERY nail polish addict has thought about at some point is...if I could have my very own custom made polish, what would it be? I know I have & its definitely one of my dreams to have my very own polish one day! So when I received an email from the lovely people at Julep saying they were looking for inspiration for a new colour & were reaching out to us bloggers for ideas, which could lead to having our very own custom made polish, well...I couldn't help BUT get involved in the fun!
Julep is a US brand which I love & unfortunately only a own a few of thanks to a couple of lovely US chums sending some my way. The colour range they have is utterly gorgeous & the quality of the polishes that I've tried have been fab. If I lived in the US I'd no doubt go crazy, please come to the UK Julep!
Anyhoos, back to the subject of what MY custom polish would be...after pondering on it for a while I know that I would want something pretty, unique & with a bit of sparkle to satisfy the magpie in me. For my base I would want something soft yet shimmery & I immediately thought of rose gold foil like hues...
Source - Google Images
Who doesn't love rose gold? Sophisticated with a slight antique vibe, very eye catching & I love foil polishes so that would definitely be the start of my polish, think Essie's Penny Talk or Julep's Zelda...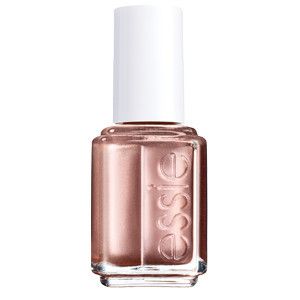 Source - Google Images


Glitter would be an absolute necessity in the polish so naturally I'd go a bit cray cray whilst also trying not go too overboard. A shade that I think would go beautifully with the rose gold is a pale green like the glitter in this super cute necklace I picked up at Comic Con a few weeks back, I love it so much & has literally been worn non stop!
But my inner magpie cannot stop there...to give a wee fairytale touch to the polish because I'm forever being told I'm away with the fairies... I'd also throw in a handful of magical holographic glitters...
And lastly for a slight extravagant touch, a sprinkle of golden flakes swirled into the mix...
And that I think would be my little potion mix for my dream custom polish...in fact that's probably what I'd call it too! Aysh's Pixie Potion! Haha! One day maybe it could become a reality...*sigh* You never know! :)
Thanks as always for reading lovelies! If you could have your very own custom shade, what would it be? I'd love to know!