Well hello there lovely readers & a happy new year to you all! Hope you all had a wonderful Xmas break eating lots, resting a plenty & having a ball with your loved ones. Here's to a fab year lovelies, I've got a feeling that 2014 will be a good un! :D
So lets start things off with a pretty polish as my first post of 2014, shock horror! ;) Over the past year I think its become obvious with how my blog has been that polish is my ultimate passion! Whilst I still adore all things fashion & make up & which will still be blogged about no doubt, its the nail hobby that truly has my heart!
Today's polish I have to share with you is a simple yet oh so pretty sophisticated shade, Lilac Lust by Leighton Denny.
I was absolutely over the moon to discover I'd won a twitter competition recently, the prize which was a selection of Leighton Denny polishes, a brand I've not yet had the pleasure of trying. So I was excited to have at those polishes & this little delight got first go.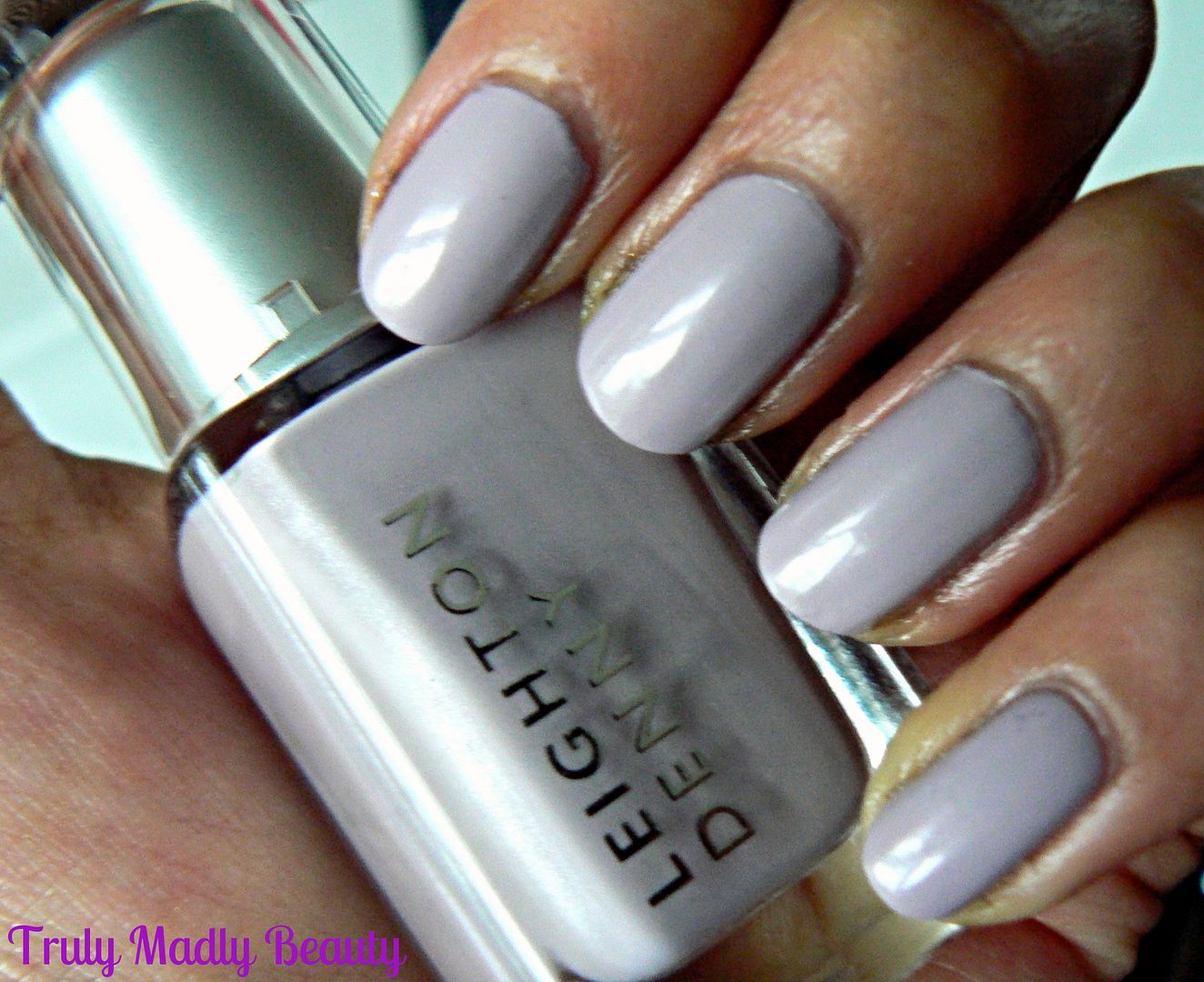 Lilac Lust is a beautiful pale lilac based crème with a pretty shimmer running through it, I just love these types of shades which look gorgeous all year round & are perfect if you want a sophisticated looking mani. I actually wore this polish to my job interview last month, which I nailed by the way! *fist pump* & I've reached for it a few times since. Clearly has magical powers of luck (though I do like to think I got the job on my skills too! ;p)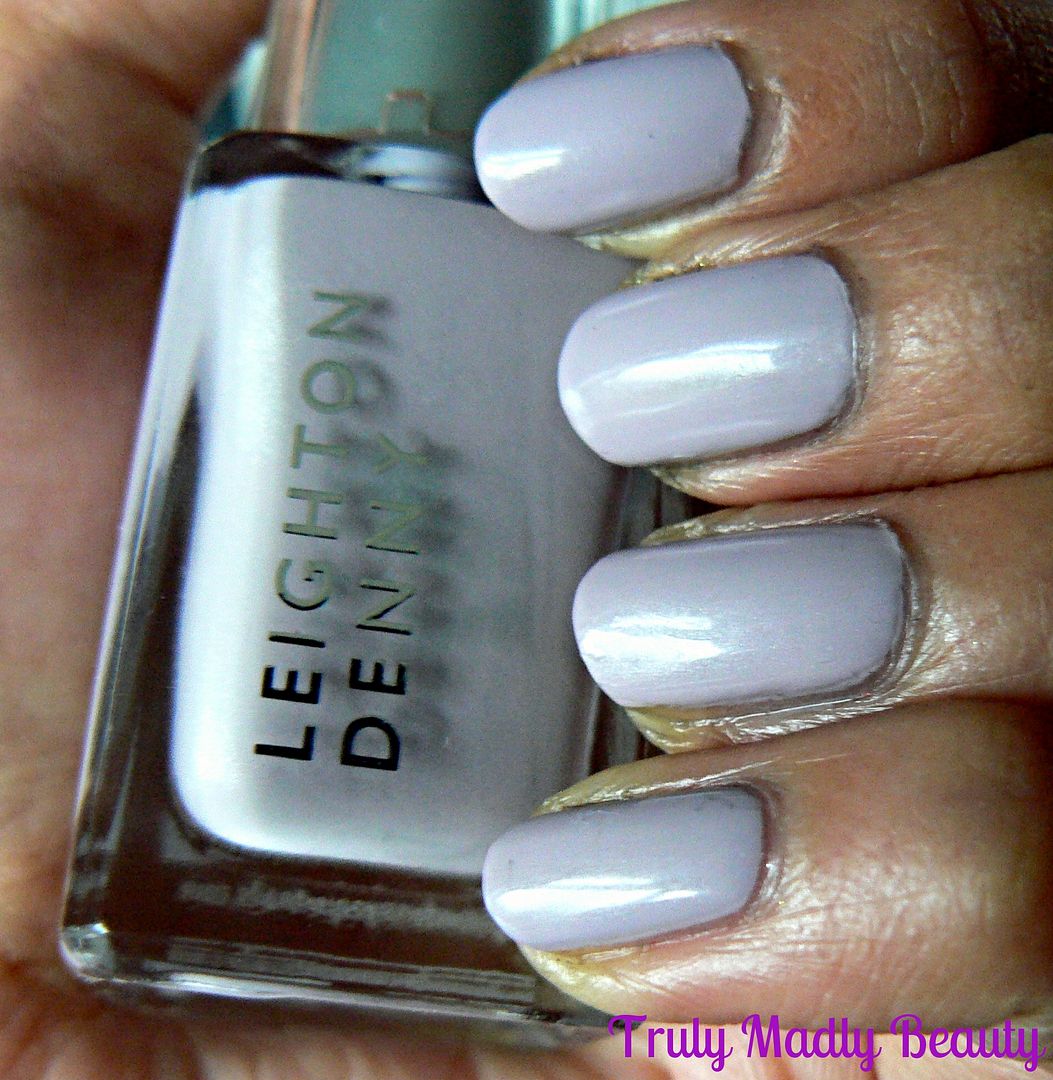 Here I've applied two coats for an opaque finish, the formula of the polish is really lovely making application nice & smooth. I found that the polish dried to a slight matte finish with the shimmer being extremely subtle on the nail but a slick of topcoat gave a lovely glossy finish.
Overall I'm feeling a lot of good vibes from my first Leighton Denny polish that's for sure! Not only do I love the colour, but the quality of the polishes are great too. Can't wait to have a play with the other pretty shades!
Thanks as always for reading dolls! Are you a fan of lilac tones?
Lotsa love to ya!