Bright eyes…buuuuuuuuuuuurning like FIRE! *cue drum solo*
*clears throat* ahem! Excuse me chikadees, seemed to have gotten caught up in the moment there & lost myself for a minute. But I'm back now.
Evening dolls! Sorry about that, but whilst getting this post together I just couldn't seem to get that theme tune from Watership Down out of my head! Do you guys remember that strange cartoon film, filled with very disturbing looking rabbits, a foreign bird with a severe attitude problem & far too much blood/violence than should ideally be present in an animated feature in my opinion? I'm talking Tarantino level…freaky stuff.
Anyhoos, today post does NOT feature violent rabbits but TWO lovely products I wanted to share with you beauties that I use religiously in my weekly make up routine. Benefit's Eye Bright Pencil & Stila's Kajal Eye Liner in Topaz.
I don't know about you, but I need ALL the help I can get to look fresh, wide awake & ready to face civilization at work. Because no matter how many times I tell myself on a daily basis that I WILL go to bed at a reasonable hour…This. Never. Happens.

So the result is that I wake up every day & have to brace myself before looking in the mirror & see the inevitable horror story that will be staring back at me. But hey, it gives me a little jolt & helps wake me up I suppose.

But I need help! (not psychological but...erm... I guess a bit of that wouldn't go amiss either…)
So I love looking for products that can help me look more human & not scare the kiddies. The Garnier Roll On Concealer, which I've blogged about before, is one such product that works wonders, really brightens under the eyes, I love it! And these two pencils are fab little things too.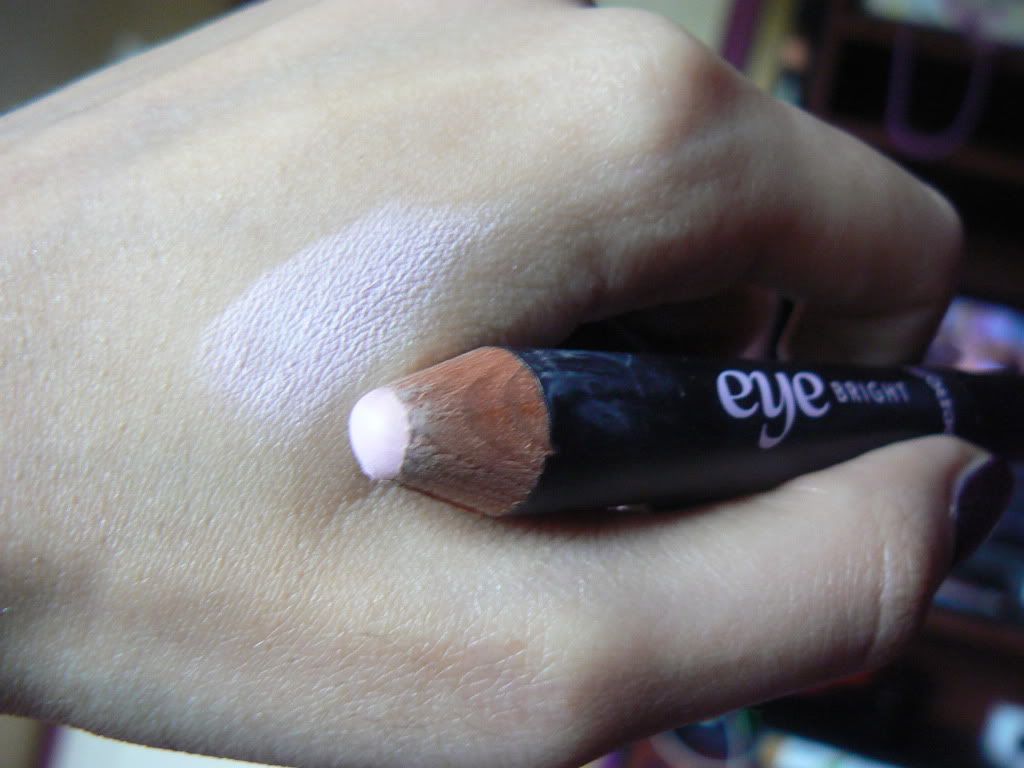 First I use Benefits Eye Bright, which is a thick, pink white coloured pencil. Before I apply my usual cat wing eye liner on the top lid, I go in with this pencil & apply it in to the inner & outer corners of the eye as well as just along the brow bone, to define the eye brows. Then I simply blend it in with my finger.

After blended in my eyes look fresher & more wide awake, it really is a brilliant product, one I've repurchased many a times & will continue to do so! (RRP £14)
The second pencil I use is Stila's Kajal Eye Liner in Topaz, which is a lovely, SUPER creamy nude peach hue, which I apply on the waterline. I actually used the Eye Bright on my waterline also before I found this lovely little gem, however the bright pink white of the Eye Bright had the tendency to look a tad harsh? But Topaz's pretty nude tone is more subtle yet still effective in brightening the eyes up, plus its super pigmented & applies like butter!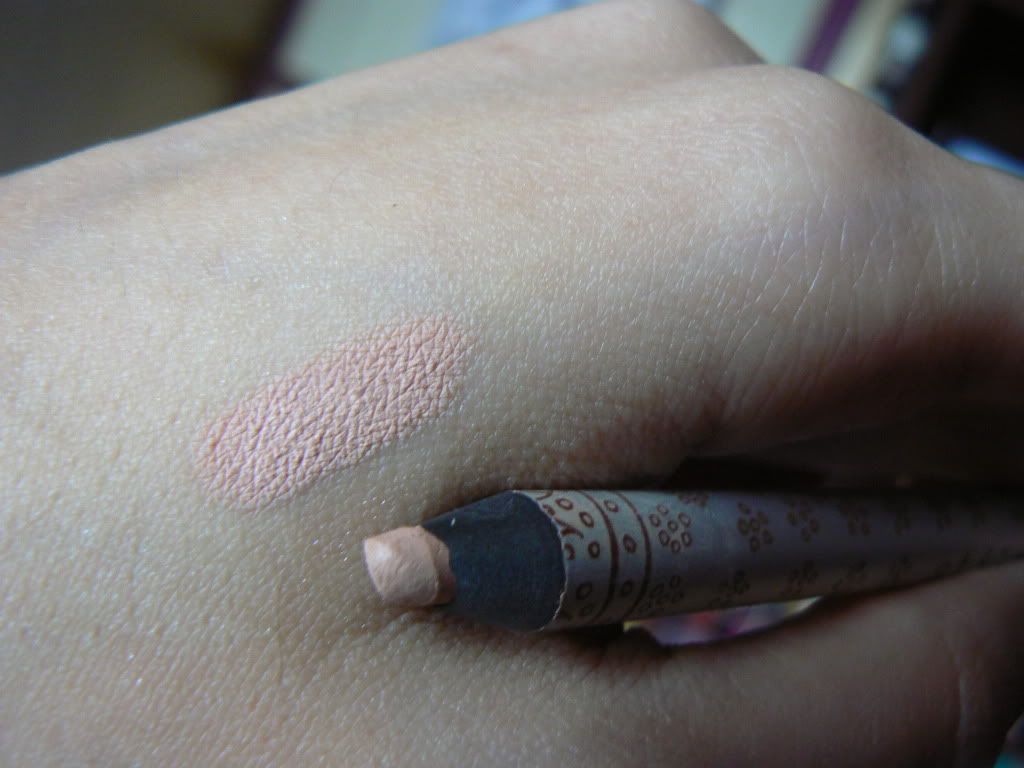 There's only one downer though dearies …I can't find it ANYWHERE! *wails* This was passed on to me by my aunt & ever since I've been searching for it with no luck! I know that TK Maxx often stock Stila products but that's always hit & miss & I've heard certain Boots stores do so as well? Not mine though *sad face* I've checked online of course but prices are pretty extreme, not to mention it's always out of stock! Can understand why though! Maybe I'll have a browse-y on Ebay…?
Thanks for reading lovelies! Have you tried these products? Any other eye brightening recommendations? Would love to know!
Losta love to ya!