Bonjour my beauts, how's everyone's Sunday going? Are we enjoying watching the Olympic Games thus far? Today's been a pretty much all round relaxing & productive Sunday, involving a lovely afternoon tea with the bestie who just got promoted at work, go girl! :D We then did a spot of super bargainous shopping where I snapped up a pair of GORG, shiny, black patent pumps with bows on them for £3! Did I mention they were shiny AND had bows on them? *high five* Then I FINALLY managed to complete the task that has been on my to do list for lord knows how long, which was getting some nail polish storage! I think I have it sorted, just need puppa bear to do a bit o' drilling with his tools here & there, then I'll finally have an awesome storage set up for my nail polishes fingers crossed! Will def share when it's done!
I have a new mascara to share with you lovelies that I was, very easily, persuaded to purchase from No7 when I had one of their £5 off vouchers going spare, although let's face it, it's really not so hard to persuade me to buy makeup, a fact that's clearly obvious on my face to many make up counter assistants!
As you probably know by now, I am a big fan of No7's polish's. They have a great range of colours & ever since they've improved their brushes & formula, application is beautiful & they're not too pricey at £7. Even better with the £5 off vouchers that pop up every now & again! I normally always get a polish with these, however this time I thought I would take a little venture into No7's make up range, of which I already have a few products waiting to be tried out.
Today we have No7 Fanomenal Lashes Mascara, the newest mascara to join the range. First of all, I absolutely love the packaging on this! Very sleek looking in the metallic bullet like tube.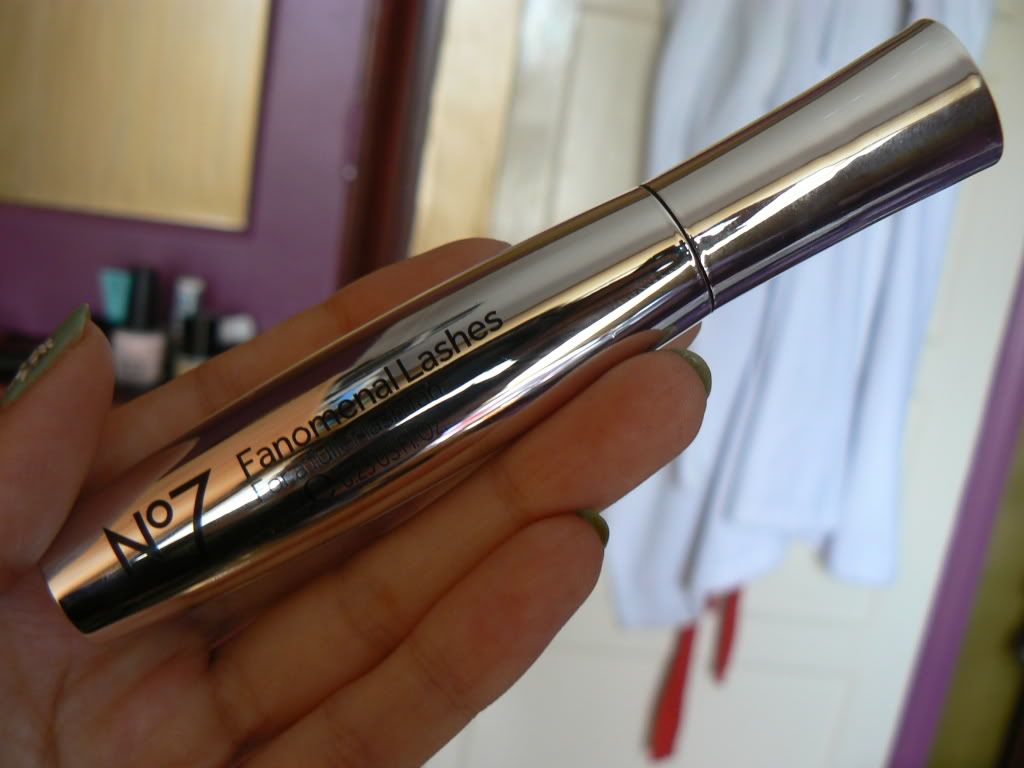 The wand on this mascara has a unique star brush made up of cogs shaped in such a way, so as to help fan out the lashes, hence the name I suppose, whilst at the same time lengthening , separating & volumising the lashes.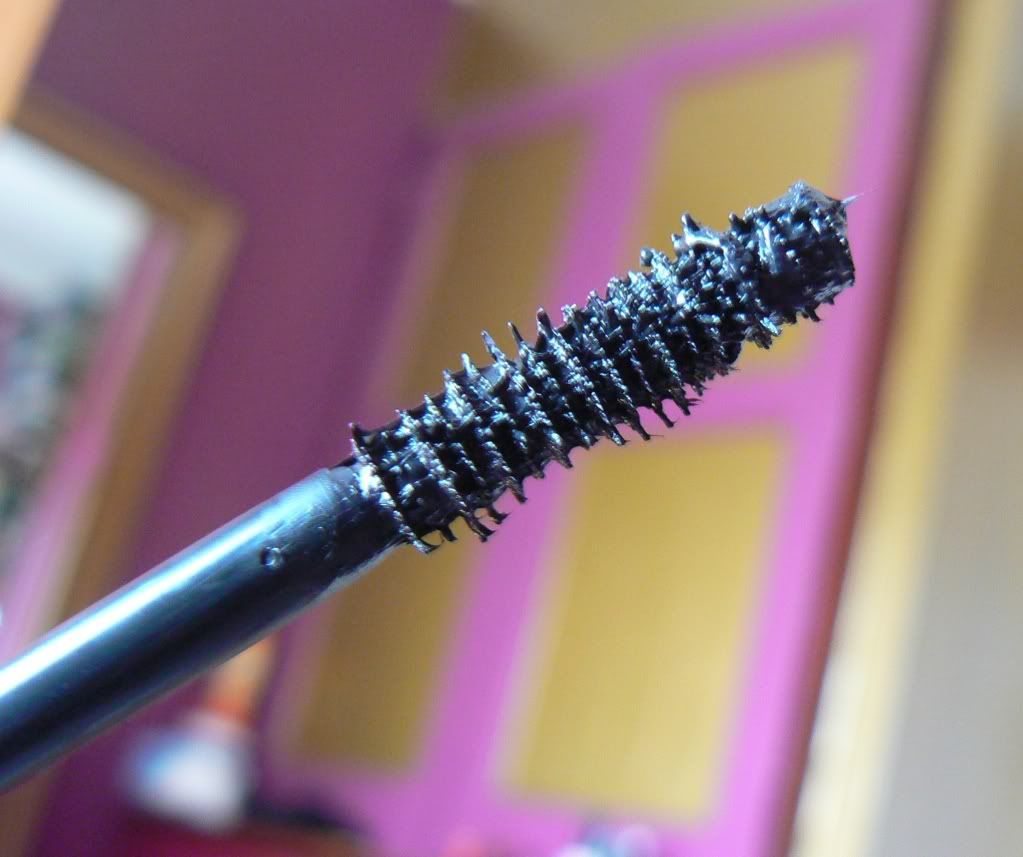 I found the brush relatively easy to use, I mean I didn't poke myself in the eye, almost blinding myself in the process, as is the norm when I apply mascara so that's a bonus! The fact that the brush is thin & quite small helped with this. I usually always curl my eye lashes before applying mascara to lift them up & give them more of a nice curl. I then apply one coat on top of the lashes, brushing along the whole length, then going under them & brushing upwards in long strokes, sometimes using a zig zag motion to help separate the lashes & avoid clumping. I normally go for two coats, and then quickly after applying the 2nd coat, just lift the lashes a bit more with my index finger, I find this really helps fan out the lashes even more :)
Here are some before & after piccies!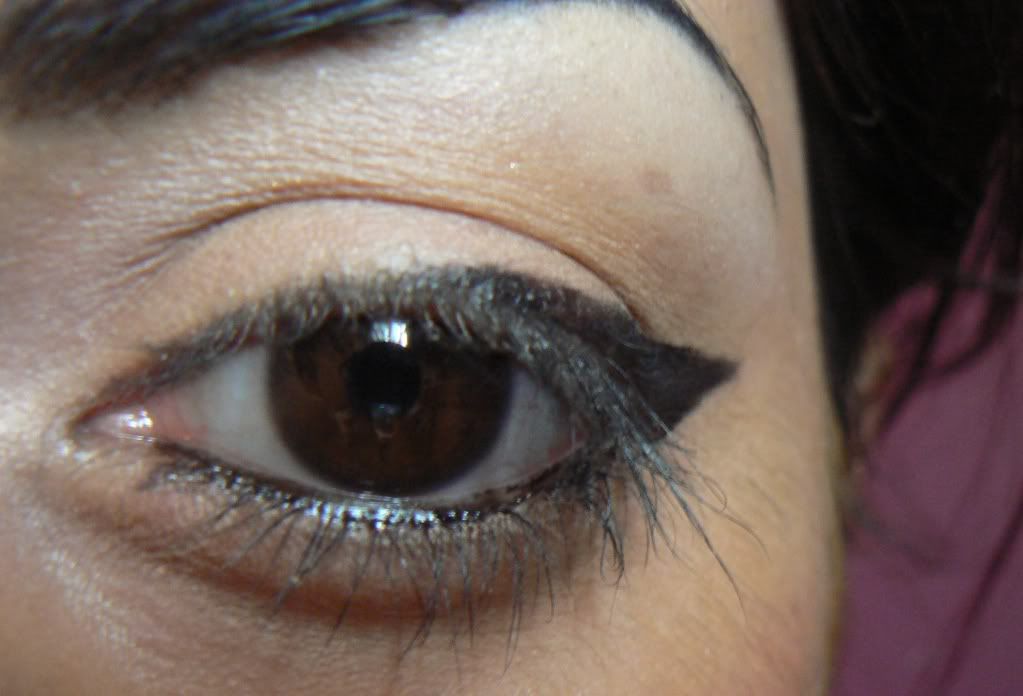 BEFORE...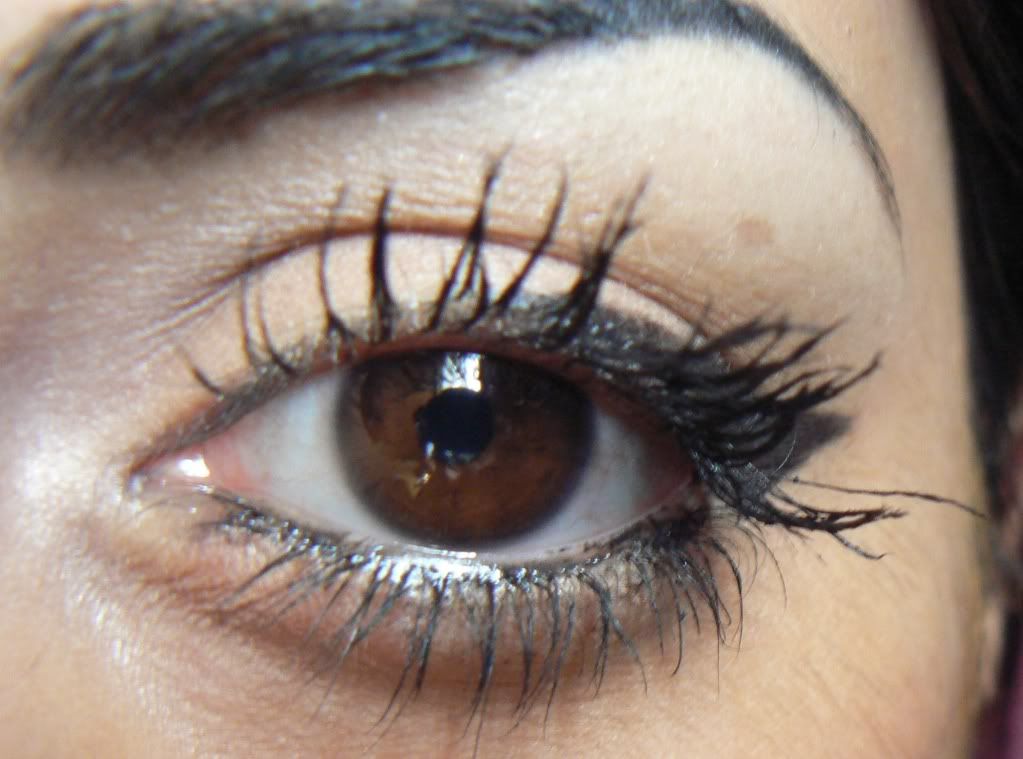 AFTER...
The No7 Fanomenal mascara definitely fanned out my eyelashes nicely, adding a bit of extra length too, giving a nice fresh, wide awake look to the eyes, however I couldn't see much volumising action? I guess you could apply more coats if you want, but for me two is definitely my limit. I did love the finished effect of the mascara, very suitable for daytime wear & if you like your mascara subtle & not too heavy.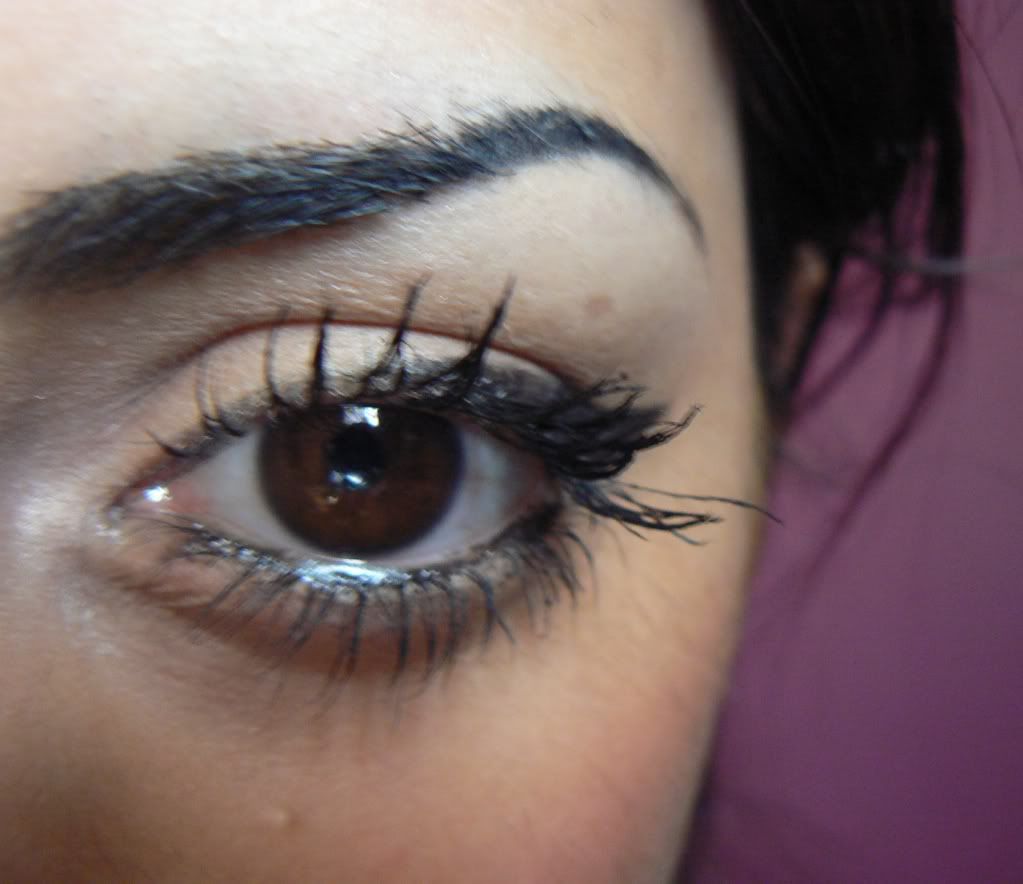 No7 Fanomenal Mascara retails for £12.95 from Boots, which IS a tad pricey in my opinion. However the packaging IS gorguz on this, I can't deny & I did like the finished effect. I'm certain I wouldn't pay full price for it, but with the £5 off vouchers it's definitely worth a try to see if it's for you :)
Have you tried the new Fanomenal mascara? Thanks for reading angels, have a fab weekend!